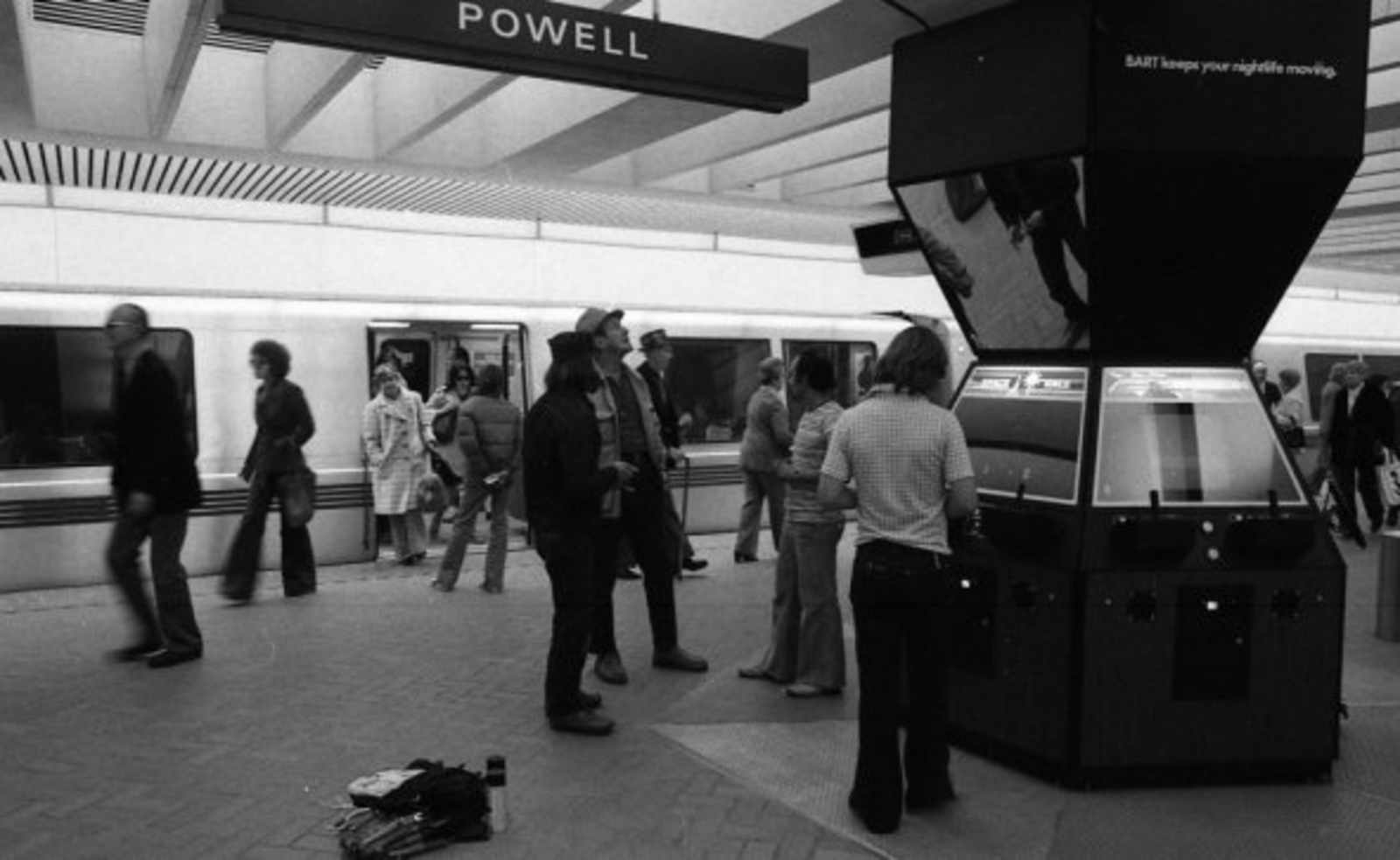 Back in 1976 when it was but a wee little tike, BART did what many four year olds do: it started playing video games.  Over at the Chron's The Big Event blog, Peter Hartlaub dug up some photos of old local arcades, including this one on the BART platform at Powell Station.  That's right: an arcade!  On the BART platform!
Installed by Atari, the cabinet contained six arcade games.  Atari and BART split the quarters as part of a revenue sharing arrangement.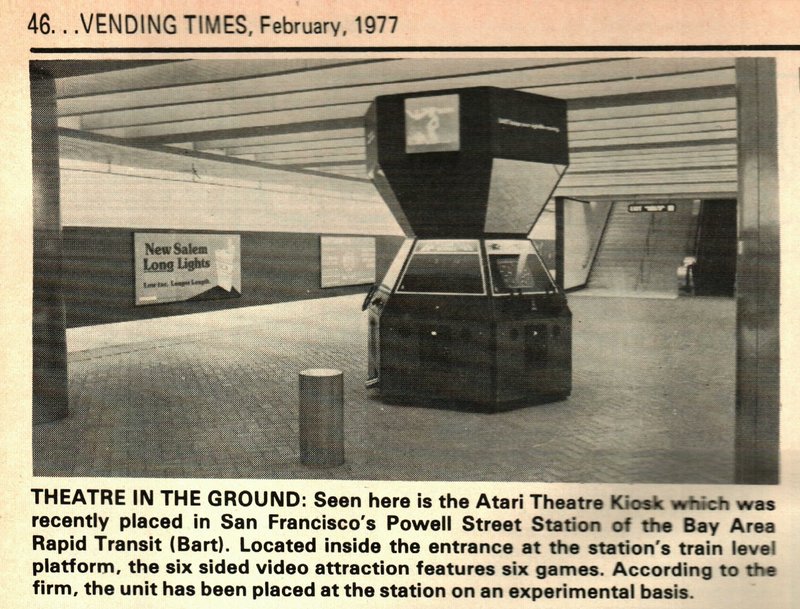 The Golden Age Arcade Historian blog has more details on the BART arcade, including the above photo scrounged from an old Atari magazine.  According to the caption, this cabinet is the "Atari Theatre Kiosk."  The upper part of the cabinet contained a slide projector which, of course, displayed ads.
This seems to prove that the past was better than the future, or at least more futuristic.  Why don't we still have this?  As Hartlaub points out, "Hipsters + Pong = $$$."  And it's not like BART couldn't use the money.
While smartphones make it easy to play games while waiting for your train, the social aspect of an arcade right on the platform has been lost.  Sure, the original Atari company is long gone but there's plenty of other local game developers that could use such an opportunity to show off their wares and entertain commuters at the same time.
Incidentally I could find no information as to why this was removed.  If anyone has more details on this arcade, share away in the comments.
(Photos: SF Chron and Atari Coin Connection via Golden Age Arcade Historian)