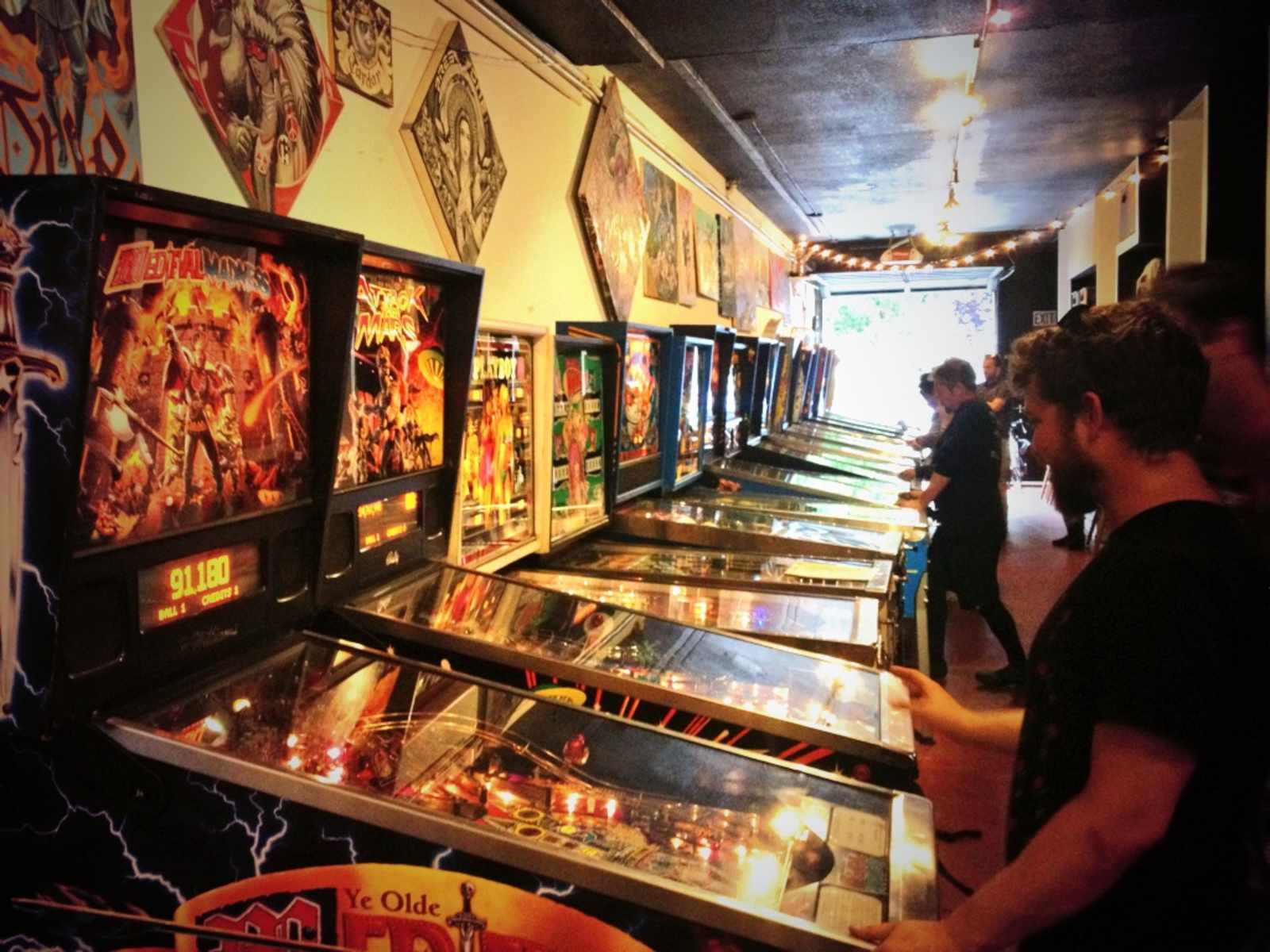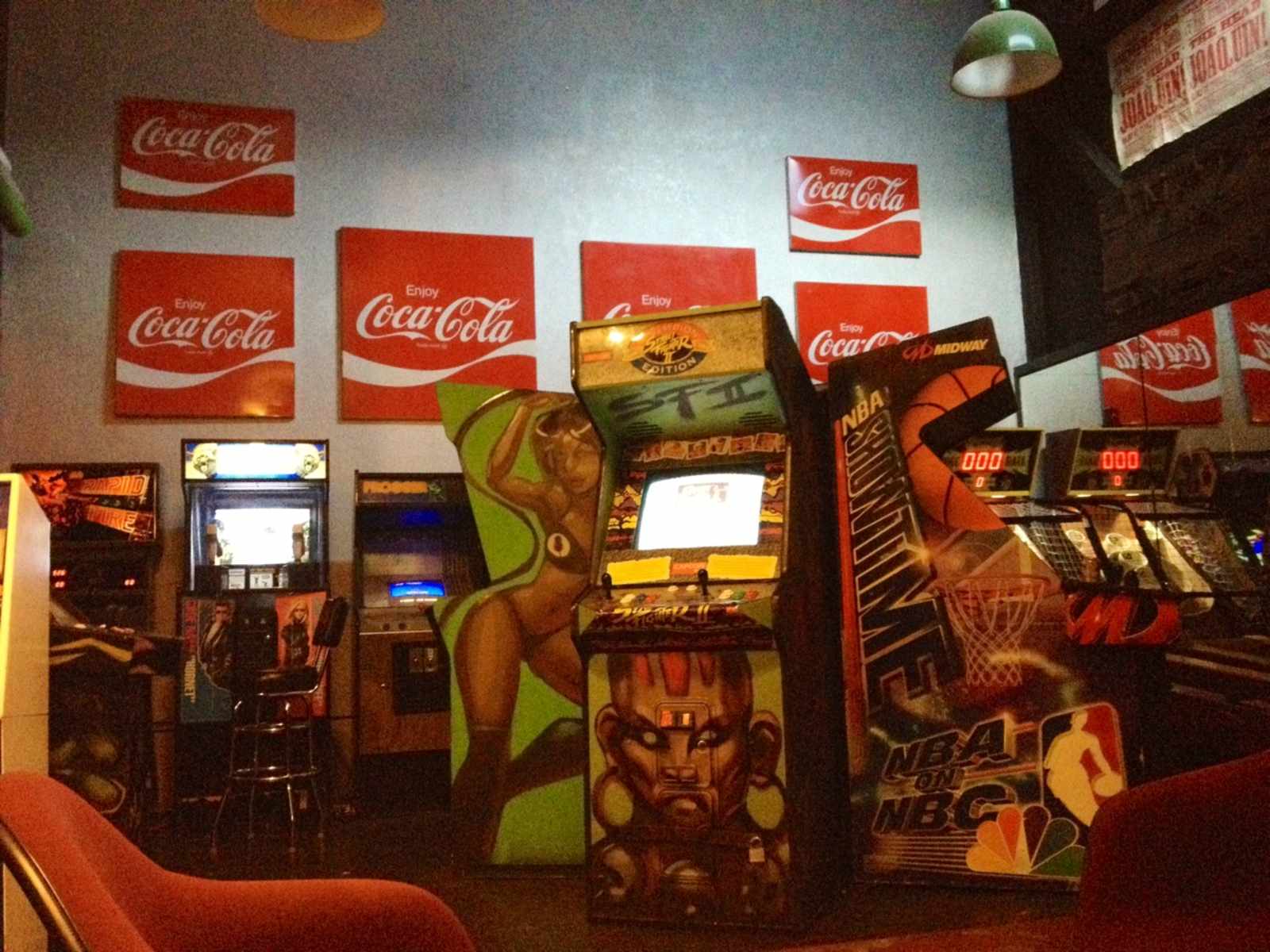 Upon first stumbling into Free Gold Watch, my friend Jon Skulski remarked, "No words. They should have sent a poet."
That pretty much sums it up perfectly.  How'd we finally manage to get an arcade in a town which criminally lacks one? And how did this slip in undetected into the Haight, the crusty corpse of a neighborhood long written off as old hat?
The details aren't nearly as important as pure fact that they exist.  However, Free Gold Watch began modestly in 2006 as a simple silk screen print shop tucked away on 1767 Waller, but they always felt the space was poorly used.  They had a long, virtually idle hallway that served as a showroom leading to their workshop.  By all accounts, it wasn't particularly inviting.  So six months ago, they started adding some pinball machines.
The response to their first machines was so positive that they kept adding more.  Now that idle space is packed with 20 pinball machines, a skeeball ramp, Frogger, Street Fighter II, and a whole host of other arcade games, fueled by cheap, 50¢ games and a benevolent BYOB policy.
Truly, it's an oasis in the Upper Haight.
Fortunately, the world hasn't gotten the word yet, because multiple visits to Free Gold Watch have been met with few other people taking advantage of their setup.  But we're certain that won't last, and the folks behind FGW's arcade are already bracing for their expected popularity with an expansion at an undisclosed location that'll pack in 60 additional pinball machines.
So while your friends are celebrating America this weekend in some far-off exotic location like Discovery Bay, take advantage and squander your weekend away in the Haight.