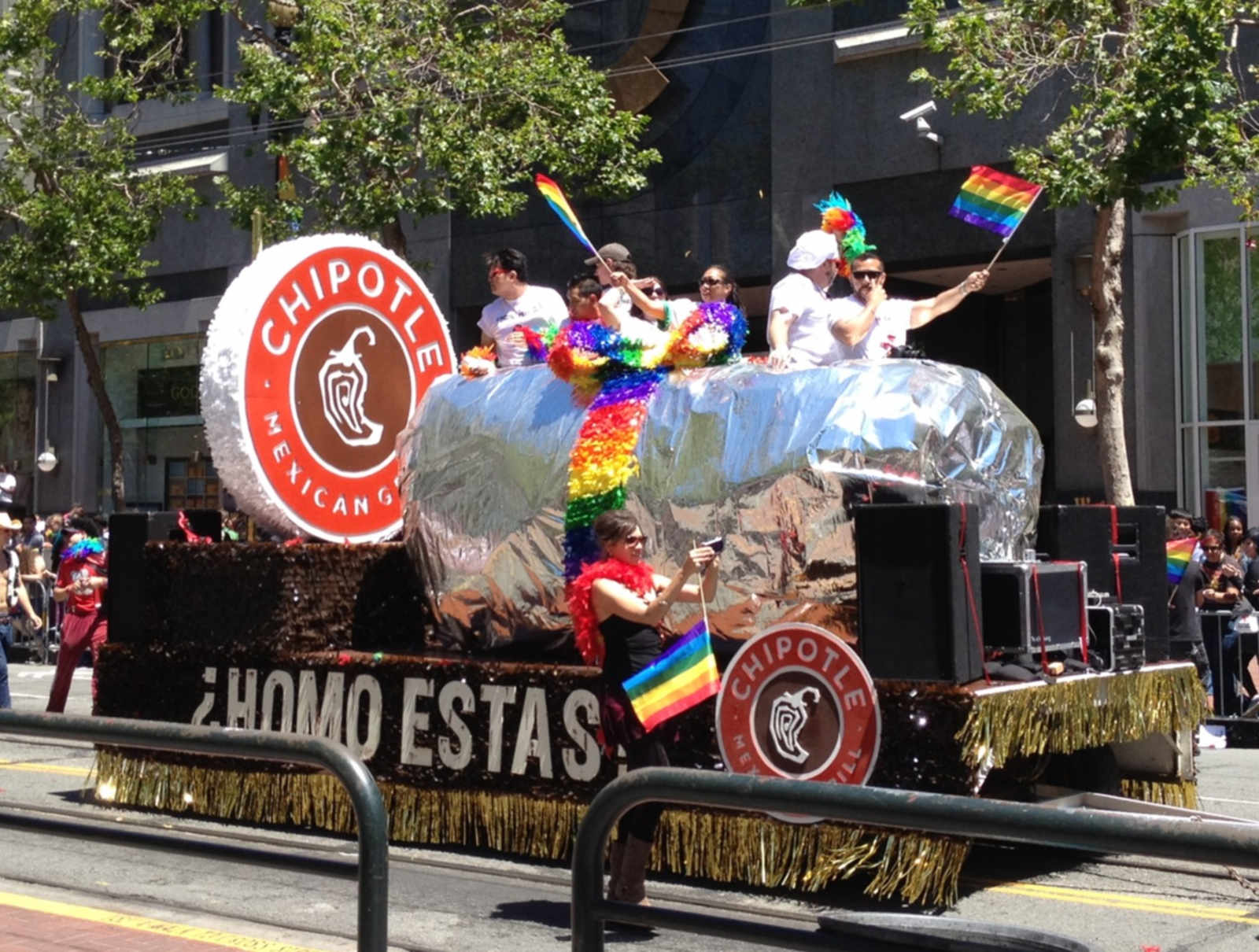 Everyone in San Francisco knows Chipotle is the worst.  They took the Mission Burrito, dumbed it down to a Mission-inspired burrito, and then made it acceptable to the flavor palette of New Englanders.  Now Chipotle's founder is richer than God, and credits his success to Colorado and his generous father.
This doesn't sit well with San Francisco's burrito lineage, who played an untold role in building the 11 billion dollar company.  Casey Deeha of the Bay Area Review of Burritos (a must read for anyone remotely interested in foil-wrapped tube food, by the way) caught up with El Faro's Hugo Ontiveros, the son of Mission-style burrito forefather Febronio Ontiveros, for some background on the matter:
If you navigate your way to the 'Chipotle Story' tab on their website, you'll find three sections: 'The Chipotle Story', 'Where Did We Come From', and 'Steve's Story'. Clicking on any one of them will reveal anything from neat little animations showing the beginnings of the chain to a piece of lined school paper on which Steve Ells writes a first hand account of his humble story - in courier type font no less. In all instances, Steve Ells and Chipotlesauraus begins in Colorado when Steve used an $85,000 investment from his father to convert a Madison ice cream parlour into a taqueria. And this is true - he did begin in Colorado. However, "beginnings" are never as straight forward as one thinks and Ells' pre-beginnings place him in San Francisco, where according to Hugo, he frequented the taquerias of the Mission while working as a line chef at Stars in the Civic Center shortly after attending the Culinary Institute of America in New York. Hugo went on to explain that there is no doubt that Ells often visited the taquerias of the Mission, including  El Faro, to not only enjoy the burritos, but also to "study" the methods says Ontiveros.  Hugo, of course, is not alone in making this suggestion. David A. Kaplan from CNN writes, "Ells loved the little taquerías in the Mission District and decided to open one back in Colorado, where he'd grown up." Ells himself, in an interview with Jessica Shambora with CNN Money, stated:

"One day, while sitting in a taqueria called Zona Rosa close to my house, I watched how the line crew took care of people in very short order. I took out a napkin and jotted down what I thought the average check was and how many people were going through the line, and I timed it. I thought, Wow, this thing makes a lot of money — it could be a little cash cow that could fund my real restaurant. My dad gave me $85,000 — part loan, part equity. I packed up within a couple of weeks and drove back to Colorado. It was the summer of 1992. The first Chipotle opened in Denver on July 13, 1993."

While Zona Rosa, as we all know, is on Haight St. and not the Mission, Ontiveros goes on to say that Ells frequented many taquerias in the Mission with the same purpose in mind. Ontiveros goes on to point out that, 'there was no competition in Colorado' as far as quality taquerias were concerned, which propelled Chipotle to quickly gain the revenue to attract investors such as McDonalds and then rule the mexican fast food chain world.
The resentment doesn't stem from Ells' lifting of El Faro's "classic" burrito-building methodology, according to Deeha.  Instead, the absence of any mention of the Mission in 'Chipotle's Story' is what really bothers Ontiveros.
Meanwhile, on Cinco de Mayo, Chipotle was found on Market Street in the Castro, "bribing" passersby with brownbags of chips and guacamole in exchange for signing a petition in support of bringing the restaurant even closer to its ancestral home.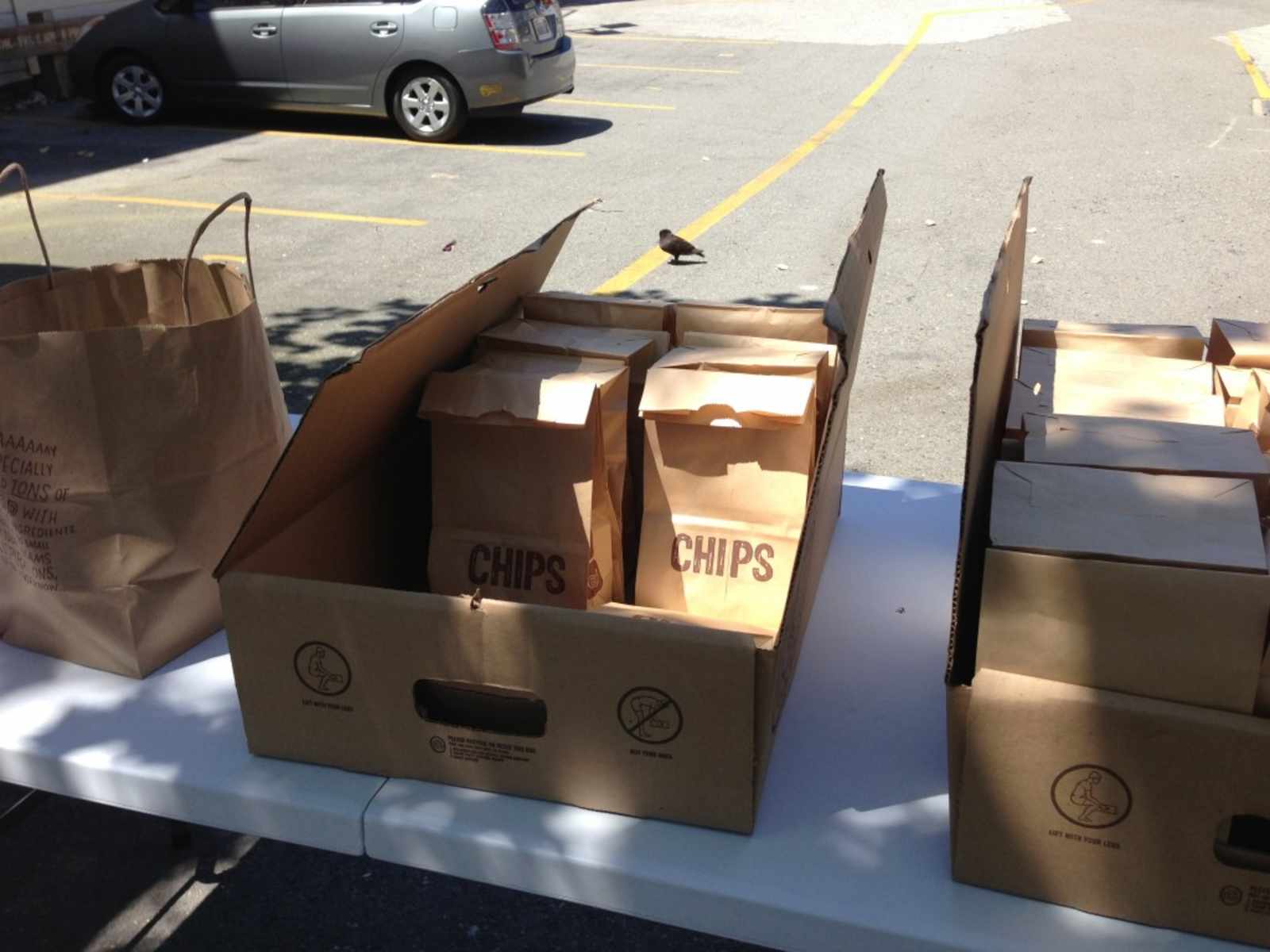 [BARB, and also check out their review of the Chipotle on Lakeshore Ave. in Oakland]