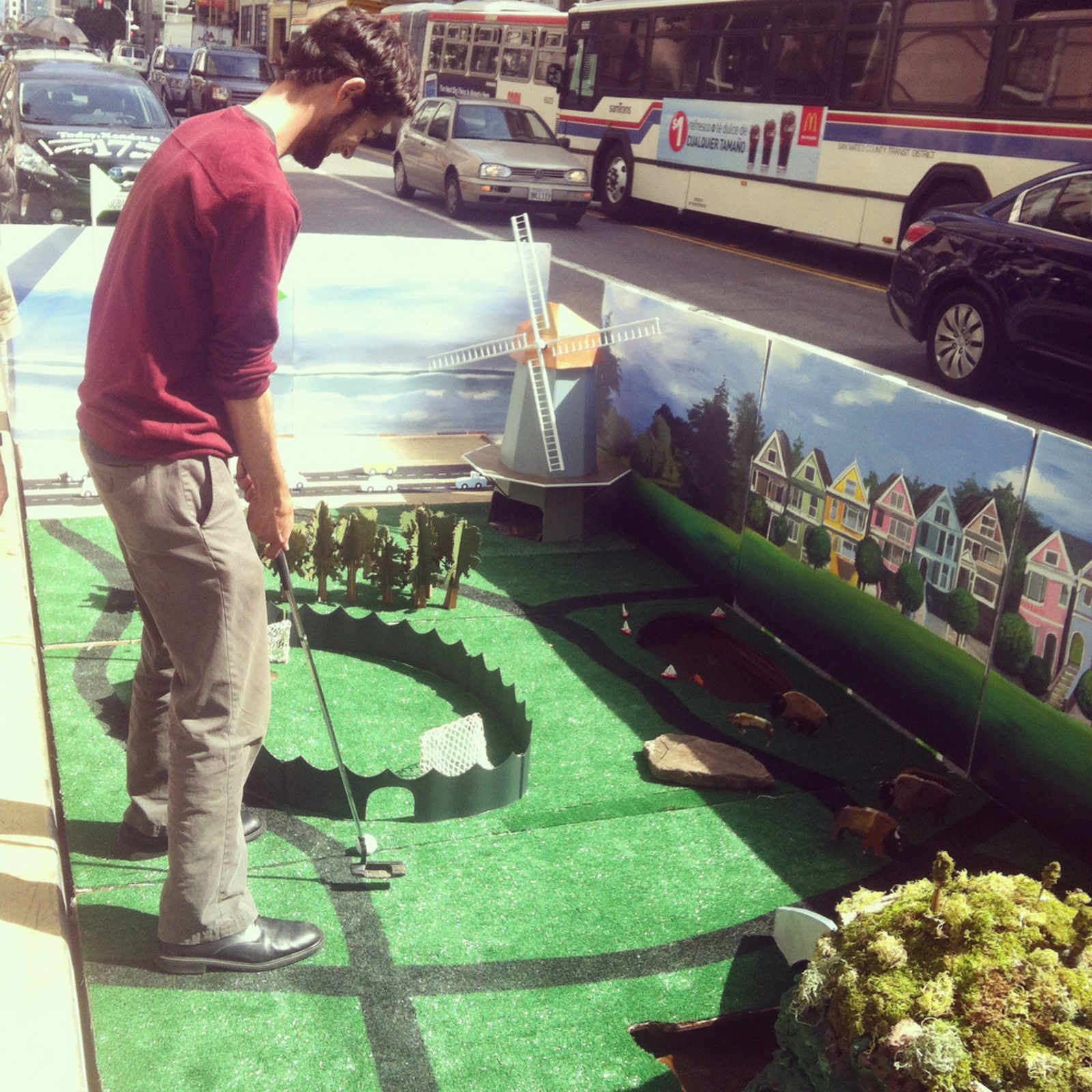 Born out of pop-up Park(ing) Day parklet, Urban Putt, a combination 18 hole mini golf course and restaurant, is coming to the big empty beige building at the corner of 22nd and South Van Ness. Inside Scoop reports:
Unlike mini golf courses in suburbia, Urban Putt won't have a half-acre to work with. The space — 1096 South Van Ness — is a former mortuary, vacant since 1999, clocking in at about 9,000 square feet total, including the basement and the kitchen-to-be. The course itself will feature 18 holes, naturally, though Fox describes it more of a "jewel box of a course," making creative use of the space with elaborate electronic and mechanical components.
It's being designed by the architect behind Mission Bowling, and the bar will be run by the Trick Dog guys, so this place is obviously no Bushwick Country Club (read: cheap).  Even so, it's great to see another bar doing something rad and unique in the neighborhood.
Anyway, they're angling to open later this year, but expect "red tape" might delay that until sometime in 2014.