Update: This story has been partially retracted.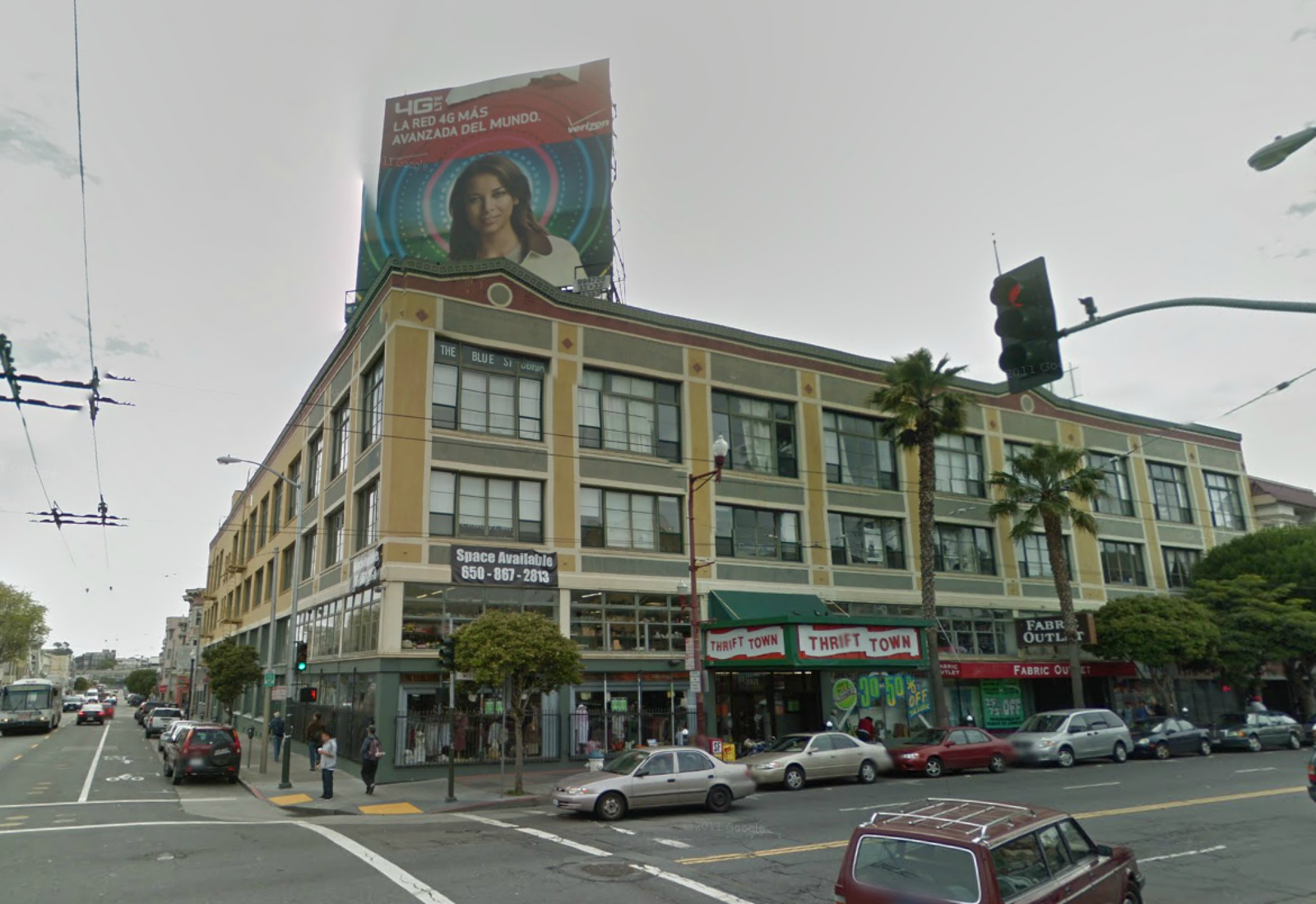 Following on the heels of the hostile eviction of Adobe Books on 16th Street comes news that the tenants of the 17 Reasons Building is facing a very similar fate.
According to a flyer being circulated anonymously by occupants, the building housing Thrift Town and many other businesses and non-profits at the corner of 17th and Mission has been purchased by Asher Insights—a company whose owners have a track record for razing buildings and constructing high-priced condos in their place.
The flyer alleges a bunch of foul behavior on the part of the new owners, including a "hostile an aggressive visit" from Asher Insights' managing partner Rick Holman (a former Bank of America executive), changing the building's locks without notice, and shutting down Thrift Town's loading dock for a site assessment: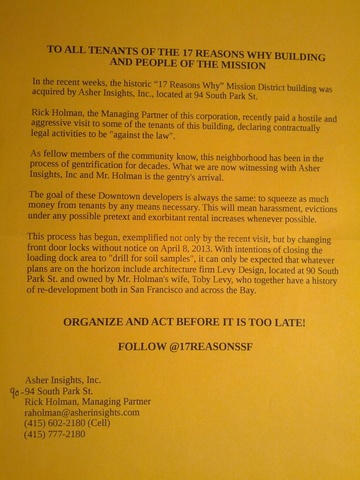 Tenants we spoke to would only do so on condition of anonymity, fearing further harassment for the landlords.  However, one occupant described the "aggressive visit" by Holman as "scary," noting he paraded around, yelling out leaseholder's names in an attempt to locate them, and rattling off concerns with the building's integrity.
Following Holman's "hostile" visit, he allegedly then fired the property's maintenance staff and changed the locks to the building's gates, causing employees for the businesses inside the premises to not be able to go to work.  We're told he still hasn't provided tenants with new sets of keys.
And to make matters worse, at least one business received a notice earlier this week that Asher Insights filed paperwork to have them evicted.
In The Works, an art and activist collective in the building (which also happens to be responsible for the "Google Bus Pinata" Anti-Gentrification Block Party), described the situation in a mass email:
On Monday, April 8th, Rick Holman paid a hostile visit to ITW, demanding to meet with the lease-holding collective members and an inspection of the premises. Rick Holman and his architect wife Toby Levy play a part of the gentry leading the gentrification of the Mission District by pushing out low-income families and community-oriented people. Rick Holman is currently collecting soil samples from 60 feet under the building, indicating that he is interested in building a parking garage for a new condo development.
One occupant stressed how important the building is to the local economy, "there are dozens of [Mission] jobs at risk here. There's two textile manufacturing shops, art studios, Thrift Town, the fabric store… Headline Shirts… we cannot afford to lose this place."
The Homeless Children's Network also maintain's their offices in the building. Perhaps ironically, they too might lose their home in the Mission.