Last week, Vice put out a widely-circulated interview with a Tenderloin social worker under the alarming headline "Social Work in the Tenderloin Will Kill Something Inside of You." While the popular reaction was shock and dismay to the conditions as they were described, it was hard to ignore the rejection of assertions the piece made by the social worker and the larger Tenderloin community.
In an effort to better understand both the work San Francisco's social workers do and the city's poverty problem, we reached out to Brian Brophy, an attorney at the AIDS Legal Referral Panel (ALRP) who advocates for clients facing difficulty accessing government-funded health care, mental health services, dental care, transitional and supportive housing, money management, food assistance, case management, hospice, social support, and emergency financial assistance.  Brian also happens to be the talented photographer behind The Tens, a project noted for its honest documentation of SF's more impoverished and vibrant communities.
Uptown Almanac: Vice's interviewee describes their "average workday" a grim experience, starting with a consuming stench of feces and urine, followed by 20+ voicemails left by paranoid addicts, followed by blood, vomit, begging, seizures, and—of course—paperwork.  Has this been your experience at all?  What does your "average day" look like?
Brian Brophy: I don't work in the Tenderloin, and neither did the person interviewed for the Vice article, although the article made it come off as though she did. Many of my clients (and her clients) do live and/or access services in the Tenderloin. Anyone who works, volunteers, or otherwise spends time in the Tenderloin knows that bad things go on, that it can be a difficult place to raise a family, stay safe, and become and stay sober. I have seen many of the behaviors that were described in the article. Those things should be talked about, but my problem with the Vice article is the way it presented these issues. It presented it as a spectacle, as something that only goes on with people it makes out to be freaks. It dehumanized the people who live there in general, and specifically dehumanized people with mental health and substance use issues.
I have had my fair share of disturbing events that I have witnessed, heard about, or talked to clients about. These things happen, I'm not pretending they don't, but the Tenderloin is far too complex to let it be defined by these events alone.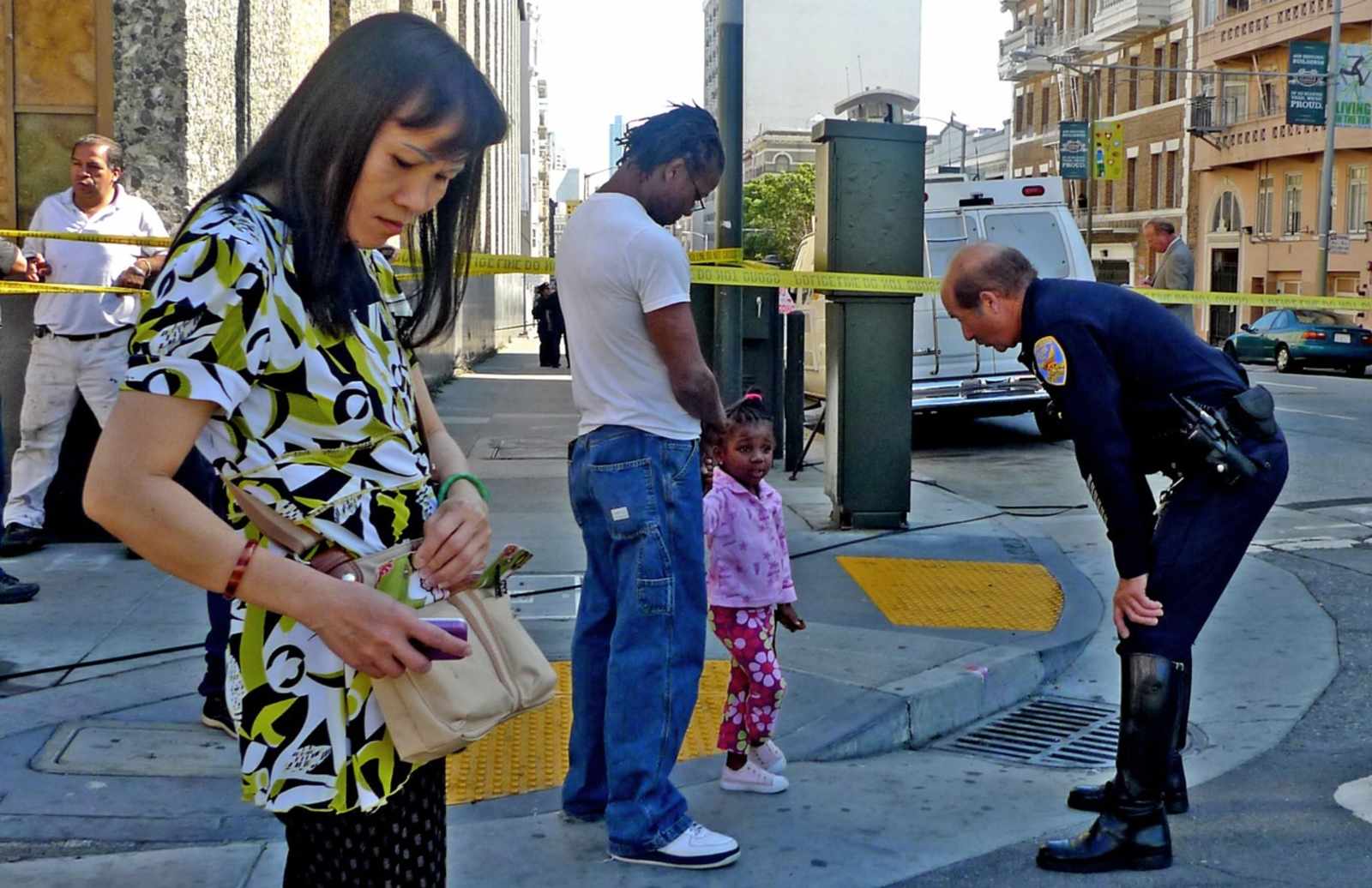 Vice made social work in the TL sound pretty hopeless.  Based on your strong reaction against the article on Twitter, I'm guessing you disagree with that.  How is this work important, and what good is being made in the client's lives?
The main reason people are homeless is because there is a lack of affordable housing. Other contributing factors include a lack of funding for effective mental health and substance use services. The Tenderloin is an incredibly diverse neighborhood. Many seniors live in the neighborhood, many veterans, people from many different races and ethnicities, families, and immigrants, and people who would be fit many of these different categories. There's a widely quoted figure that more than 3,500 children live in the Tenderloin.
My take on doing work providing direct services to the poor is that you don't do it to change the world, you don't do it to make yourself feel better, and you don't do it expecting gratitude from anyone. People do it because it needs to be done. There would be a catastrophe if local organizations didn't provide the services they do and I don't see the federal government taking any significant steps to reduce this need.
We all have successes and failures. Not every client we work with is a success story. But people at these agencies help to ensure as many people as possible are housed, are receiving medical care, are receiving food, and other necessities of life. No one owes me any gratitude and I do not expect it, no matter what the outcome of my work.
I have met amazing people who live in the Tenderloin: talented musicians, artists, writers, people who do everything they can to provide for themselves and their families, and people who care for others in the community. I am always impressed with peer advocates, people who have dealt with many of the difficult issues that others face in the Tenderloin and are now offering their guidance and support to others. I sat down with a group of teenagers at a meeting in the Tenderloin last week and was blown away by their insights, the complexity of their ideas far surpassed what I had at their age. They are facing great challenges, but still were hopeful, had goals, and motivation.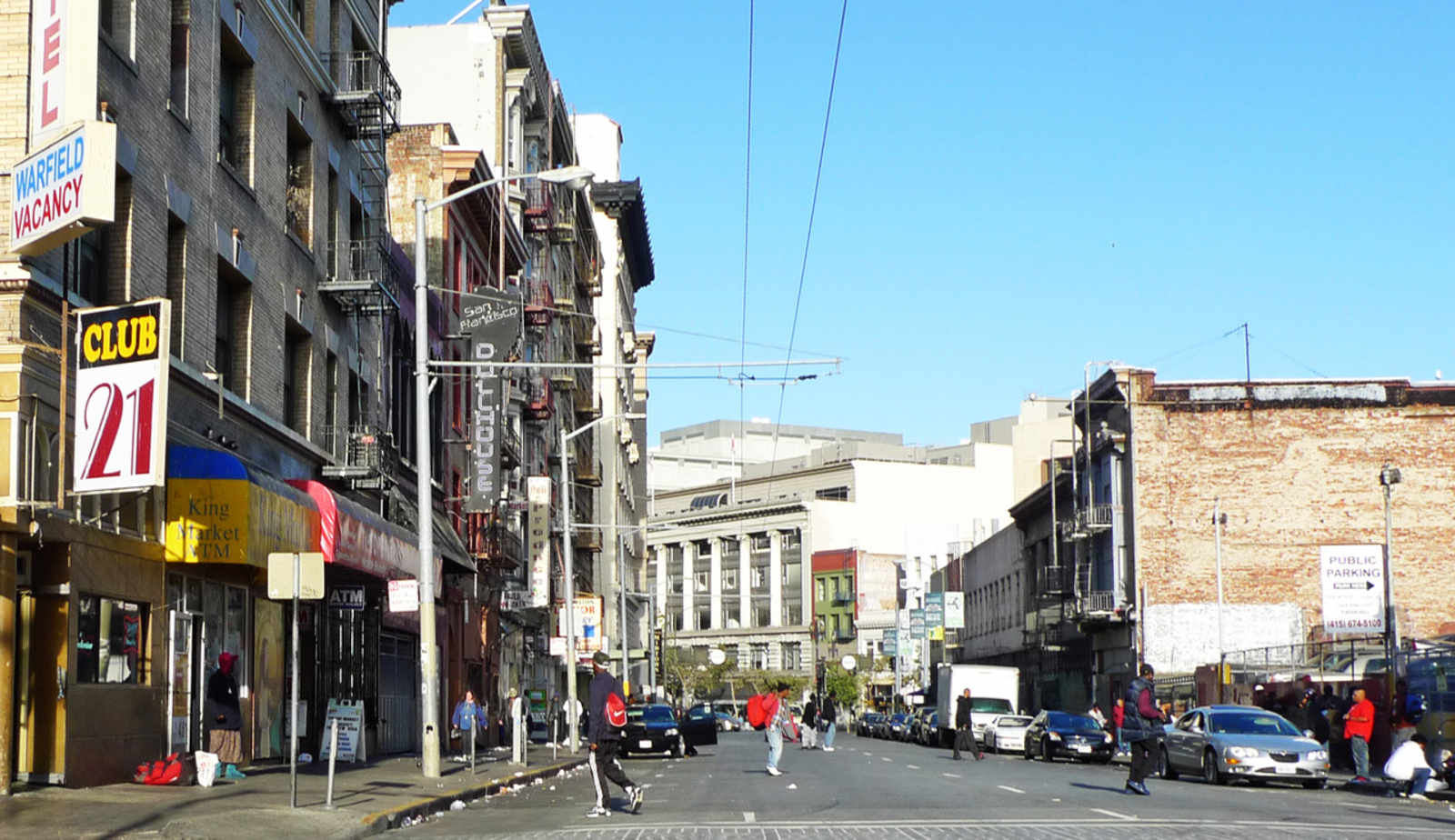 Is drug usage as rampant as its made out to be?  Is reality really as dire as the picture she painted?
For Vice to make an issue of out of substance use is disturbing on a number of levels. One, they pretty much glorified and celebrated Cat Marnell's use, among others. Two, people who use drugs are not necessarily bad people. It is not a character flaw. It is an issue of mental and physical pain, self-medication, and of addiction. Addiction is a disease and it deserves to be treated and viewed as such.
Is drug usage rampant? It's hard to say what percentage of people are actively using. I would guess that it's less than a third, but that's just a guess. I would guess a higher percentage are doing blow at most of the "cool" bars in the city than are using in buildings in the Tenderloin. But, yes, many people are using heavily in the Tenderloin. You cannot walk through the Tenderloin without being offered morphine, roxy, oxy, Valium, etc. Imagine trying to get clean in that environment. I'm in the process of quitting smoking, and though that doesn't compare to coming off meth or a narcotic pain addiction, if I was offered a cigarette every time I walked out of my apartment, I would fail, no doubt.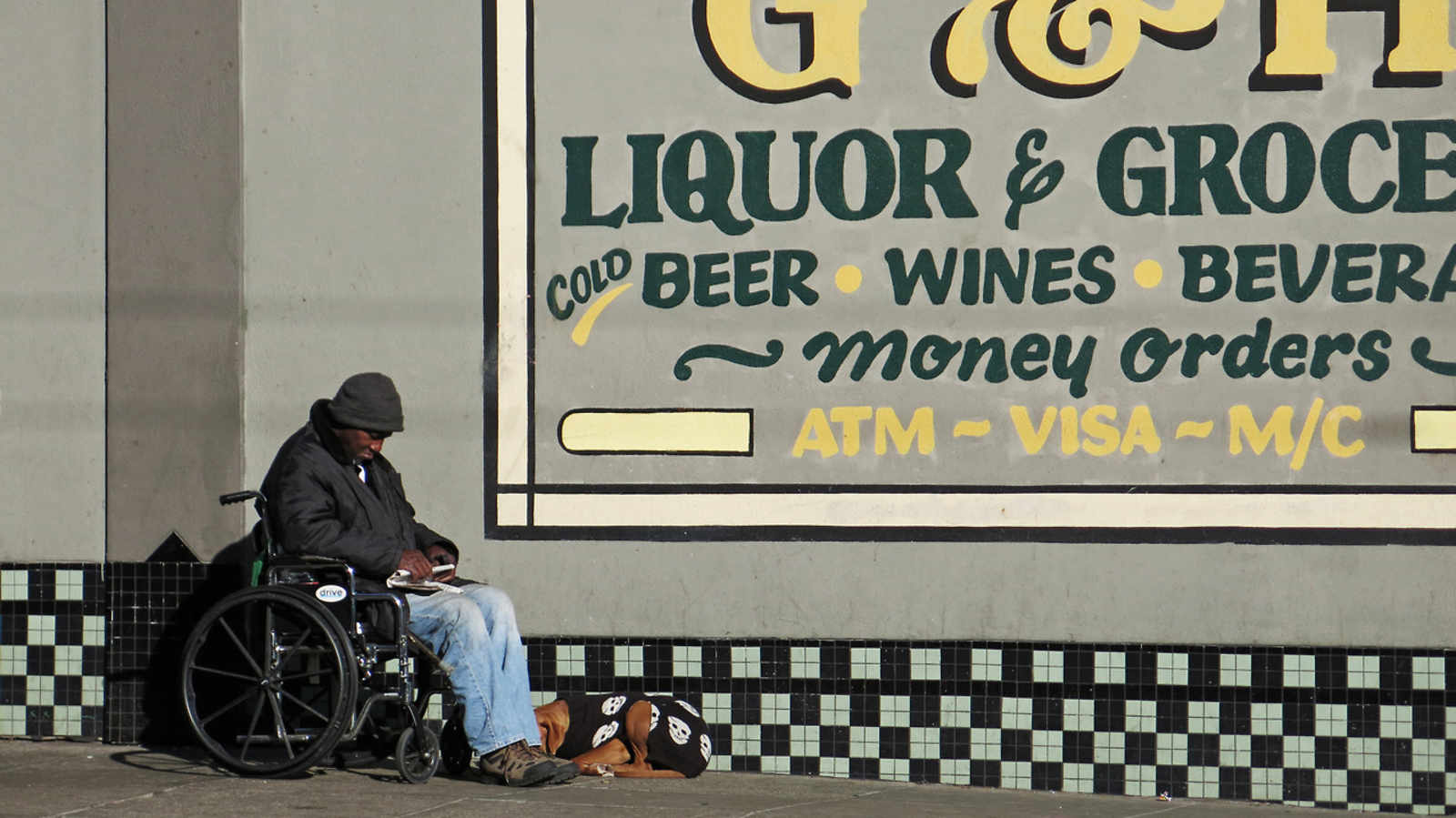 Vice was pretty down on not just social work, but the Tenderloin as a whole, calling it "a fucked place."  They also seemed to link the homelessness and poverty with it being a "black neighborhood."  What's your stance on the link between the amount of SROs and mentally ill with the state of the neighborhood?  Do patients really feel they are better off in the streets than in the SROs?
The Tenderloin is not "a fucked place." It is a place where bad things can and do go down, but those things are a result of factors local and national, social and economic. One of the things that upset me the most about the article was the statement that the Tenderloin is a predominantly black neighborhood. The fact that Vice published that without even Googling the actual statistics is surprisingly unsurprising. The article talked about the Tenderloin. It talked about the Tenderloin being a bad place, where people have no hope or ambition, and it linked that with being black.
The Tenderloin is not a predominantly black neighborhood. The Tenderloin is somewhere around 10% African American. The homeless population in San Francisco includes a higher percentage of African Americans than the housed population, but while there are many homeless people in the neighborhood, the Tenderloin is nowhere near "predominantly black." In addition to linking all the negativity in the Tenderloin with black people, that statement serves to show that this person really didn't know the makeup of the community she was hired to serve.
I have visited clients in a number of single-room occupancy (SRO) hotels. I have also worked with clients on issues that arise in these hotels. Some of my clients are in recovery from substance use and have to deal with people dealing outside and inside these buildings. I have had a number of clients allege that staff at some of the SROs are either facilitating or actively taking part in selling drugs. I have been in a tiny room in an SRO on Sixth Street that had no natural light, no cooking facilities, and a bathroom that you could not turn around in. Some SROs are better than others, but some that might seem decent have problems you might not notice in a quick go-through, like noise, broken windows and plumbing, lack of adequate heat, no common space, and infestations. Bed bugs are a huge problem, difficult to get rid of, and cause enormous stress. I have had clients who have been physically assaulted in their buildings and neither management nor police took their complaints seriously. The reason most of the people who you see hanging out on the sidewalk in the Tenderloin are there is because they have nowhere else to go to socialize with friends.
My problem with linking mental health issues with the Tenderloin is it makes it seem like mental illness is restricted to a certain area. Mental health is an issue that the entire city, the entire country, needs to take more seriously. People are poor for many reasons. Some poor people have mental health issues, some have substance use issues, some don't. Some have physical health problems that make them unable to work or fall into debt due to medical bills. But many poor people, including many poor people in the Tenderloin, are working. They stay in the city because there are jobs here, and as bad as Muni can be, there are better transportation options here than in many other areas. The Tenderloin is a complex place and isn't the exclusive home of the mental health treatment problems of this City.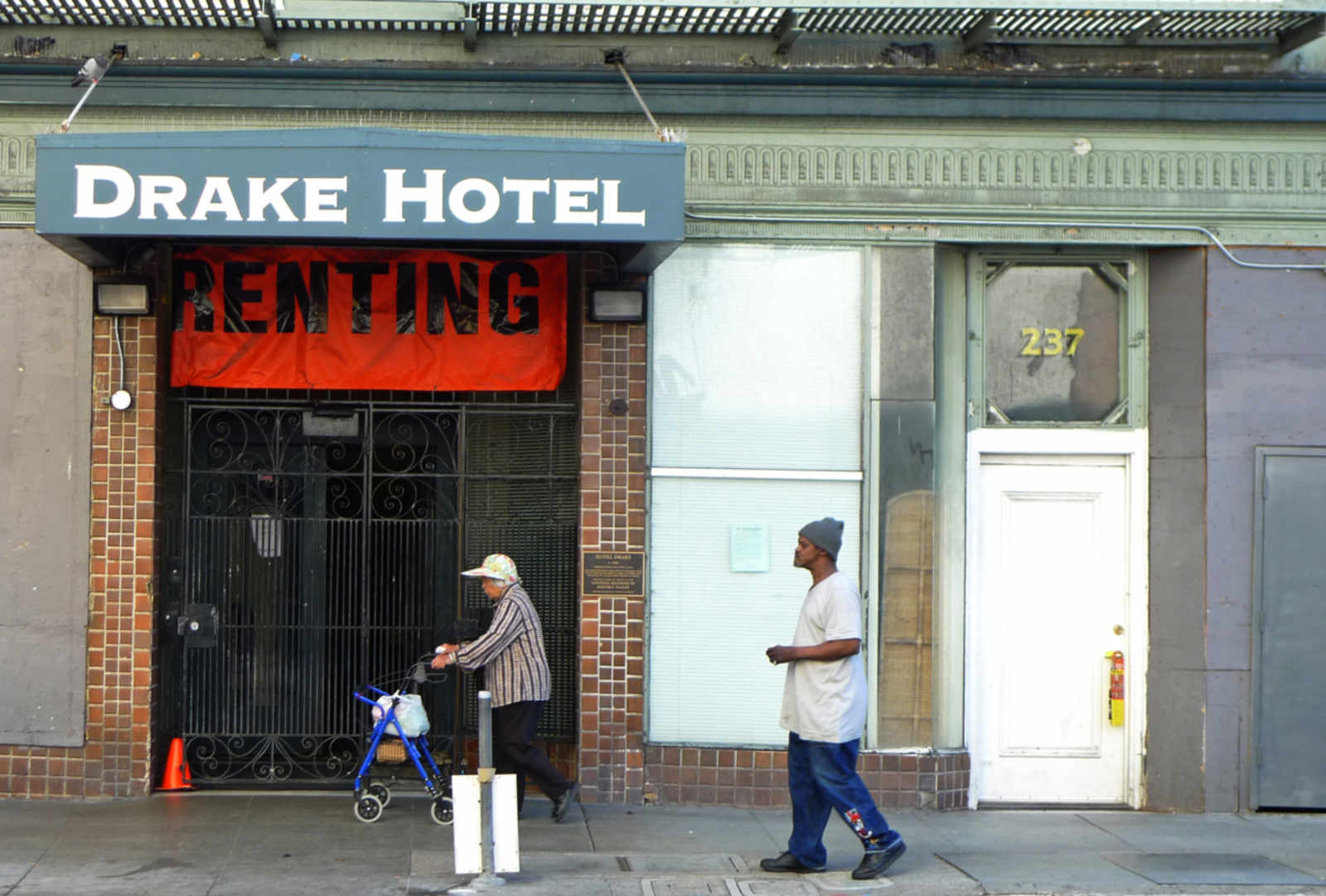 One of the most powerful parts of the Vice interview came at the end of a long bit about the interviewee's loss of "ego" and idealism.  After asserting the job broke her and her convictions, she made a bold claim: "For the most part, people do not want help. They want money or they want drugs or they want death."  Is there any truth to that?  What's your experience with your clients been like?
Yes, people do want money. It costs money to pay for rent, to be healthy, to get food, to pay citations, to get an identification, to have necessary dental surgeries. Yes, some people want drugs. They are addicted. I can't even imagine the pain someone must be in who needs to get a fix. Is this any different than society at large? People want money; people want drugs; people want their fucking flat screen TVs or their reservations at Flour & Water.
Do people want death? I have clients who have faced death. People who have watched their friends die as a result of substance use, as a result of violence, who have lost an entire community as a result of the AIDS epidemic. People who become suicidal suffer from depression or are living with schizophrenia or a number of other mental health issues. Substance use, which many use to try and cope, complicates and worsens depression. But people, for the most part, want to live, want to have hope, want to be respected as human beings.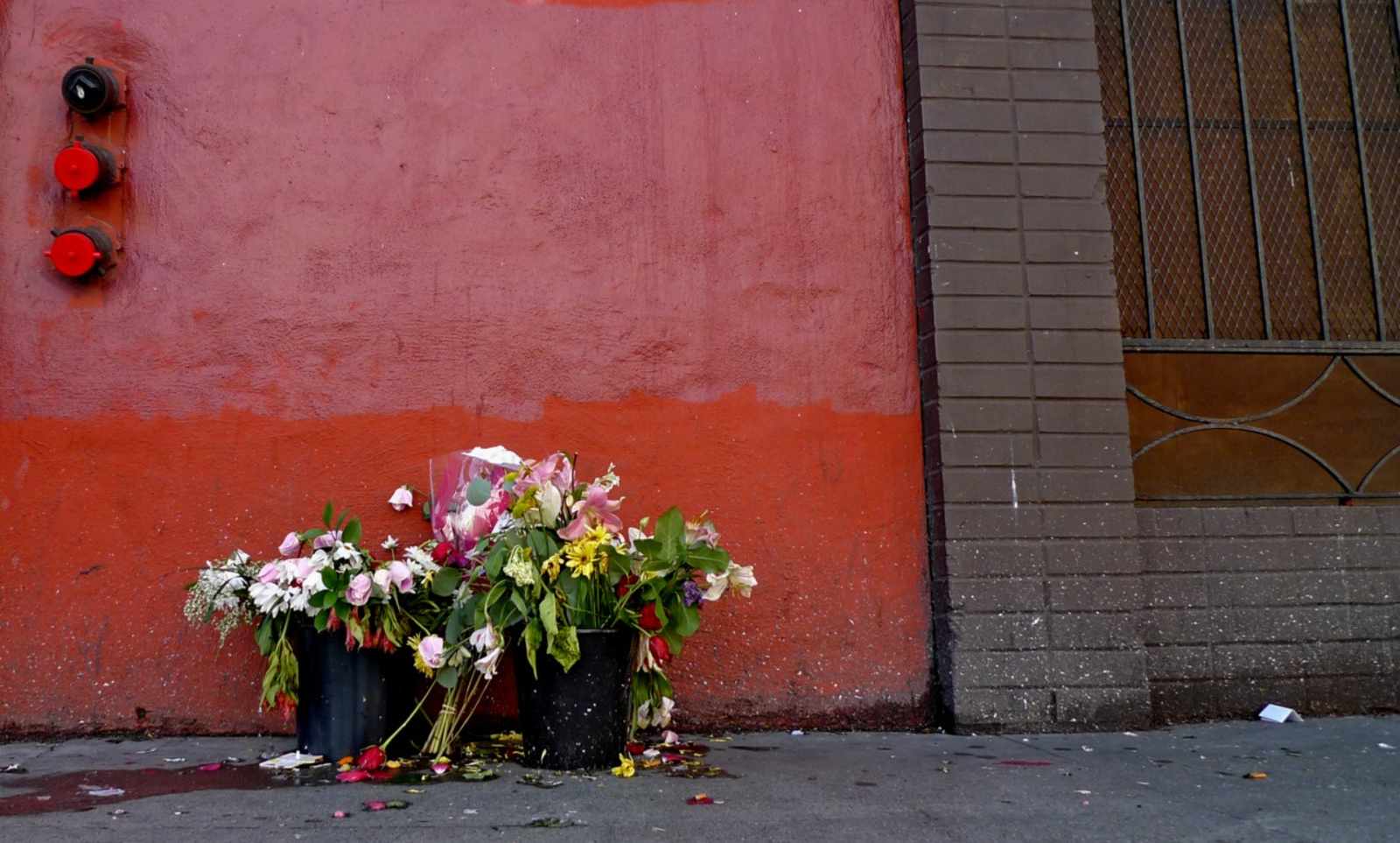 Finally, do you think social work in the TL kills something inside of people?
It is difficult work. I know people who do social work who face much greater challenges than I do in my job, people who have done this work for decades. If you feel something is being killed in you, it is time to re-evaluate, and most likely to get out of the work you do. I have seen many of the clients served by my organization succeed, become housed, quit using, enjoy life. I have had clients unleash frustration at me and sometimes the same ones later thank me. I have seen some stumble and get back up, and whose lives take turns for worse.
Not only is it difficult work, it is not high-paying. Not only are our clients being priced out of the city, we are as well. The tech boom is doing a lot of good for a number of people, but these people need to become connected to their communities. The Vice article only serves to further the separation.
Editor's note: For another thoughtful response to Vice's piece, take a look at Dregs One's take on the Tenderloin and social work.