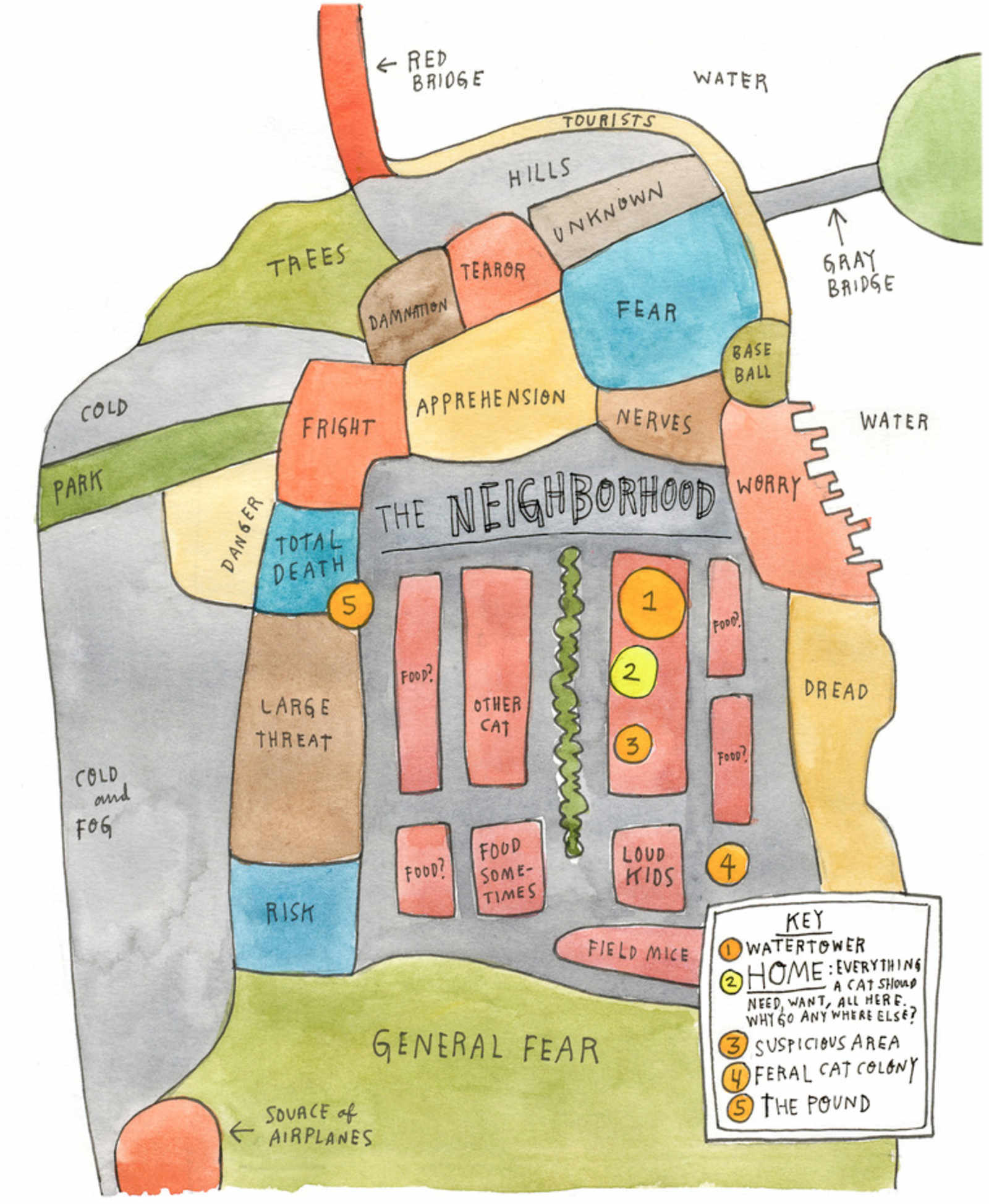 Cats!  They're fussy and lazy and snobby eaters and arbitrarily hate people and often killed by aloof motorists.  That's to say, they're just like us (but four-legged and more or less annoying, depending on the cat).  And further strengthening this point is Wendy MacNaughton's brilliant new map, San Francisco As Seen By A Cat, As Imagined By A Cat Owner.
Yes, it's a map of how cats interact with our city.  But really, take any Joe Schmoe Mission District human inhabitant, force them to get around on Muni, and this is basically their life.  Food on Valencia, homeless camps in the southeast corner of the neighborhood, loud kids and small dogs in Bernal, and a host of risk and terror anywhere outside the neighborhood.  Plus, Dolores Park is pretty much where everyone goes to reunite their wayward and feral friends.
UPDATE: Wendy just dropped us a note, altering us that this map is apart of her and her partner Caroline's new book, Lost Cat: A True Story of Love, Desperation and GPS Technology.  The short of it is their fine cat took a 5 week long vacation in the streets of San Francisco, and through GPS technology, they were able to "stalk" it until their eventual rejoining (or, as Wendy more concisely puts it, "It's all about technology, cats and SF. Yes, seriously.")
It comes out April 9th, complete with a launch at The Booksmith that night!