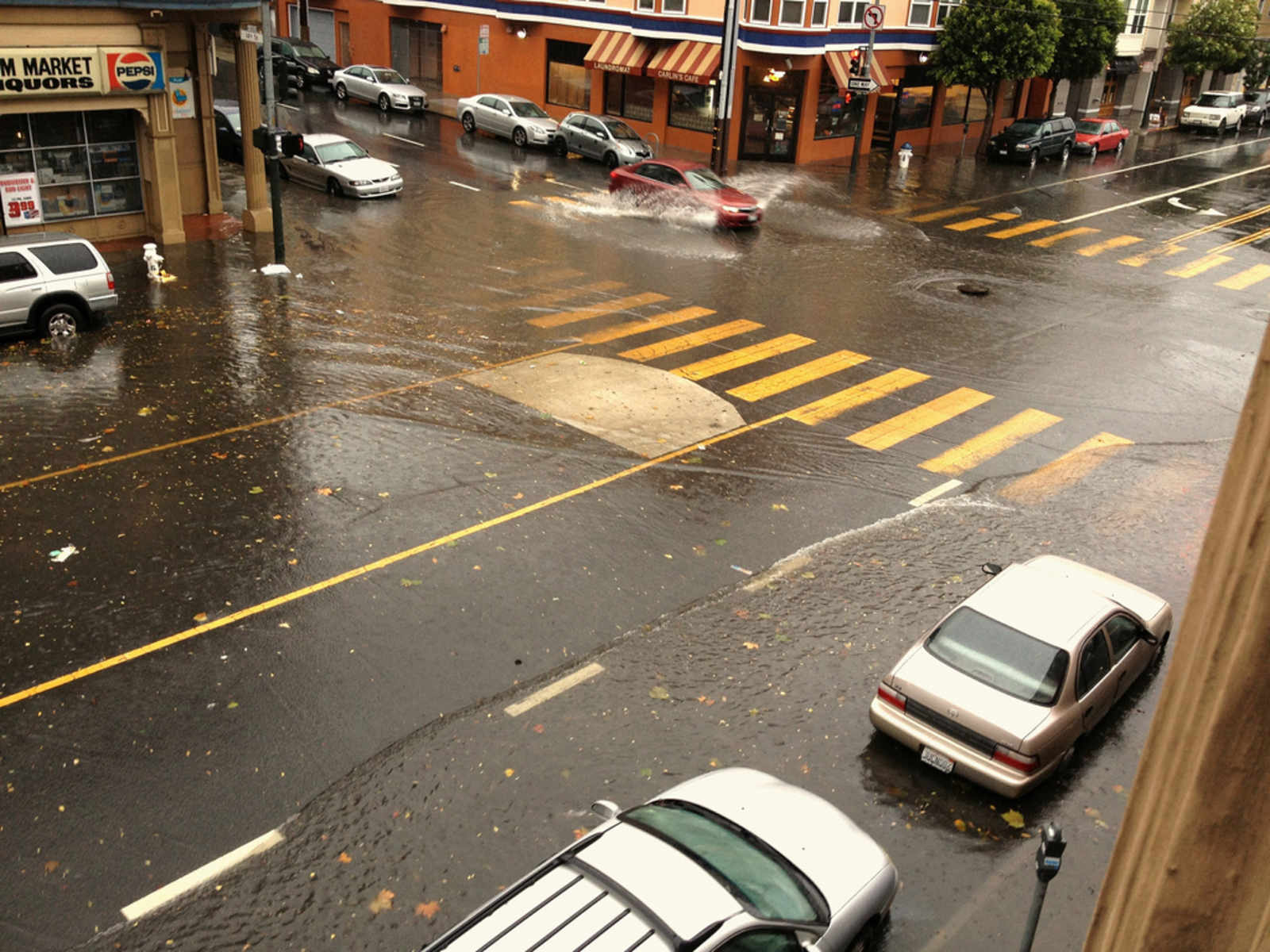 If you haven't left the house yet, things are particularly soggy this A.M.  Reader Ert O'hara writes in from 14th and Valencia:
Things are a little hectic this morning. Poor Carlin's Cafe on the corner there got flooded. 
18th and Mission outside of Duc Loi Supermarket was also starting to fill up around 8:30am, although not nearly as badly as Valencia.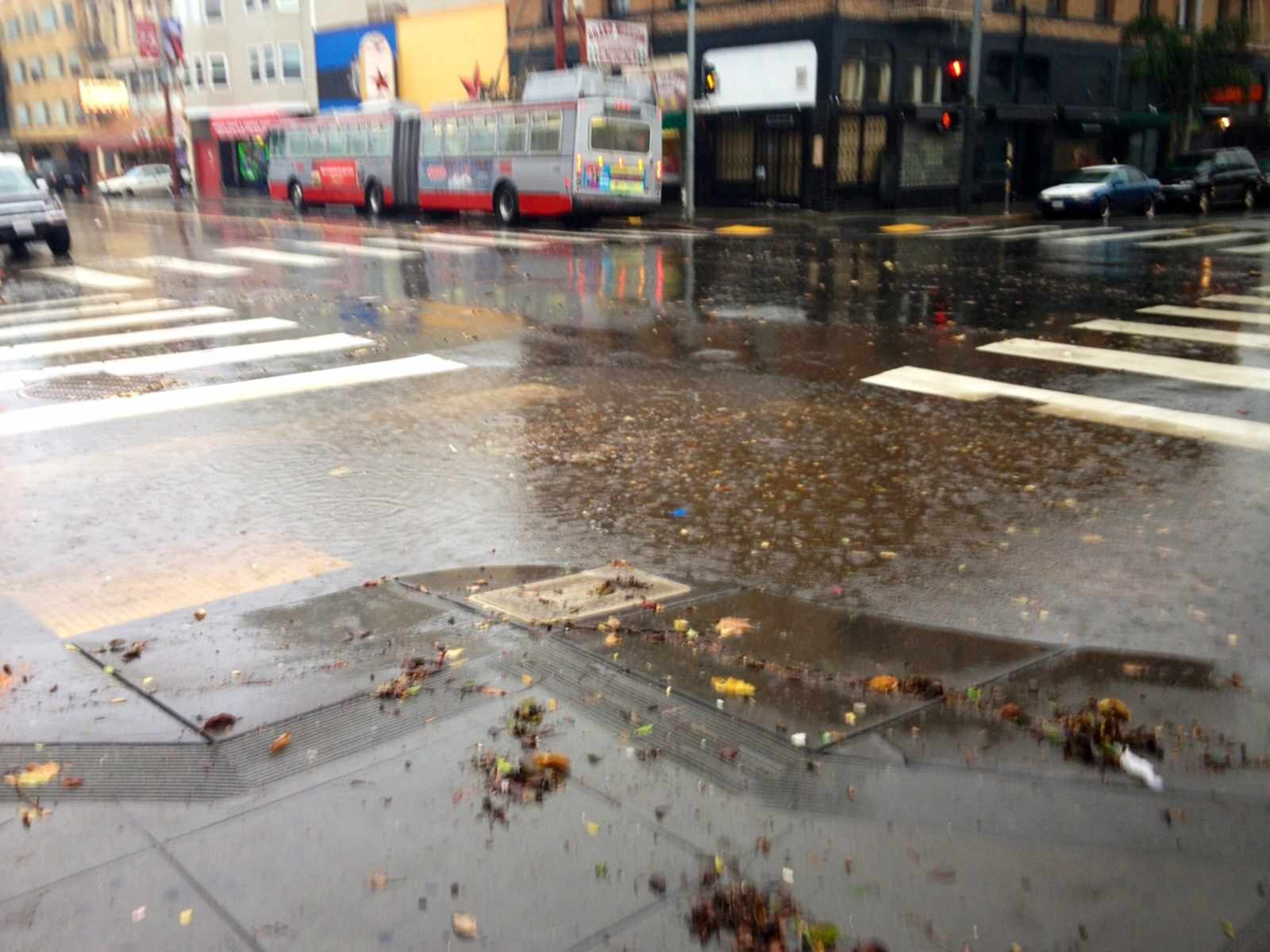 But 18th Street had it the worst, with Delfina's Craig Stoll tweeting, "Flood on 18th st this morning. Good thing our chef brian is from New Orleans. Didn't have to call national guard."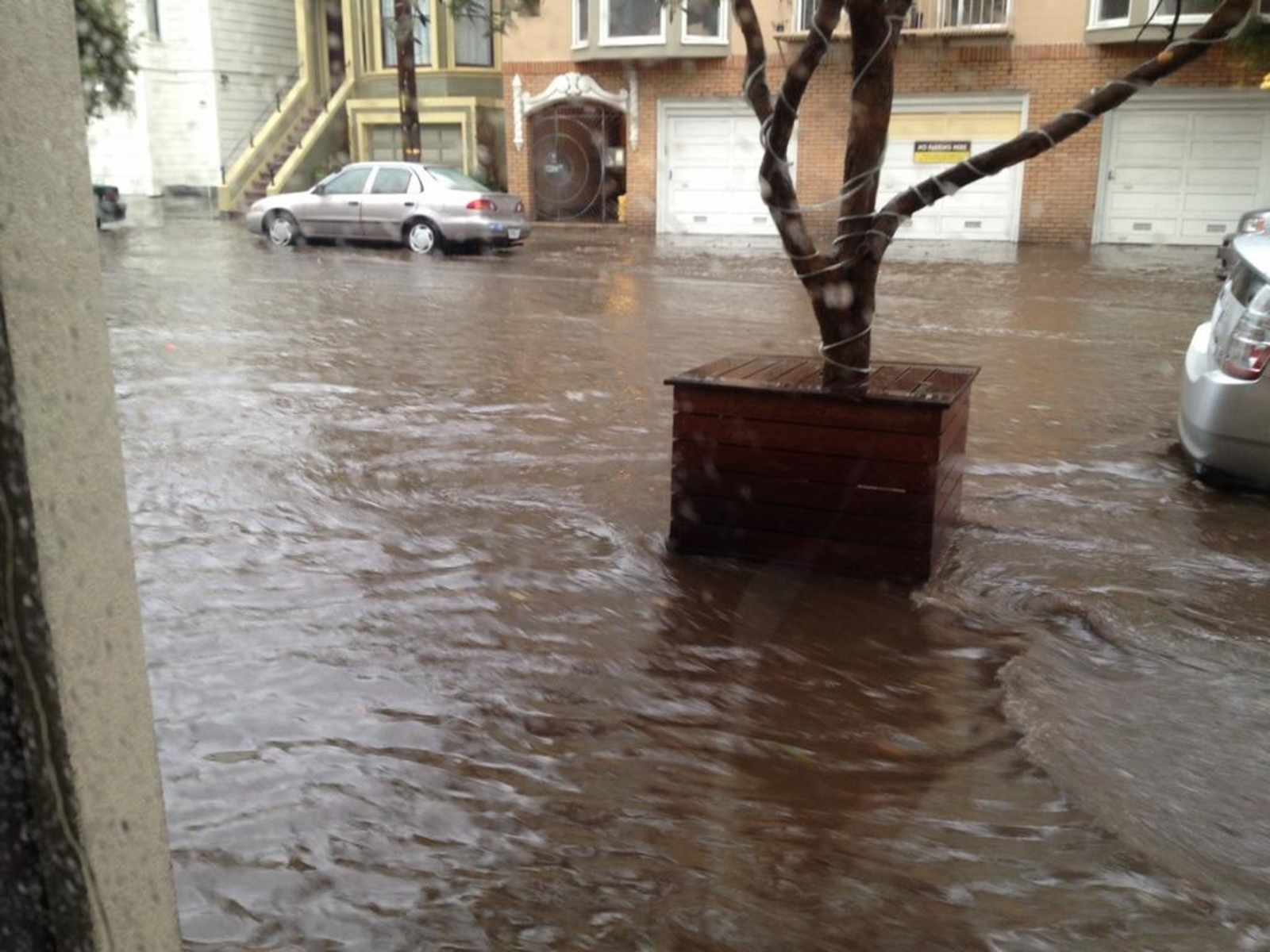 Of course, a little bit of history explains what was going on.  As seen in 1860, this part of the Mission was a river then know as Mission Creek, which bubbles up and reveals itself every couple of years when the drainage fills up: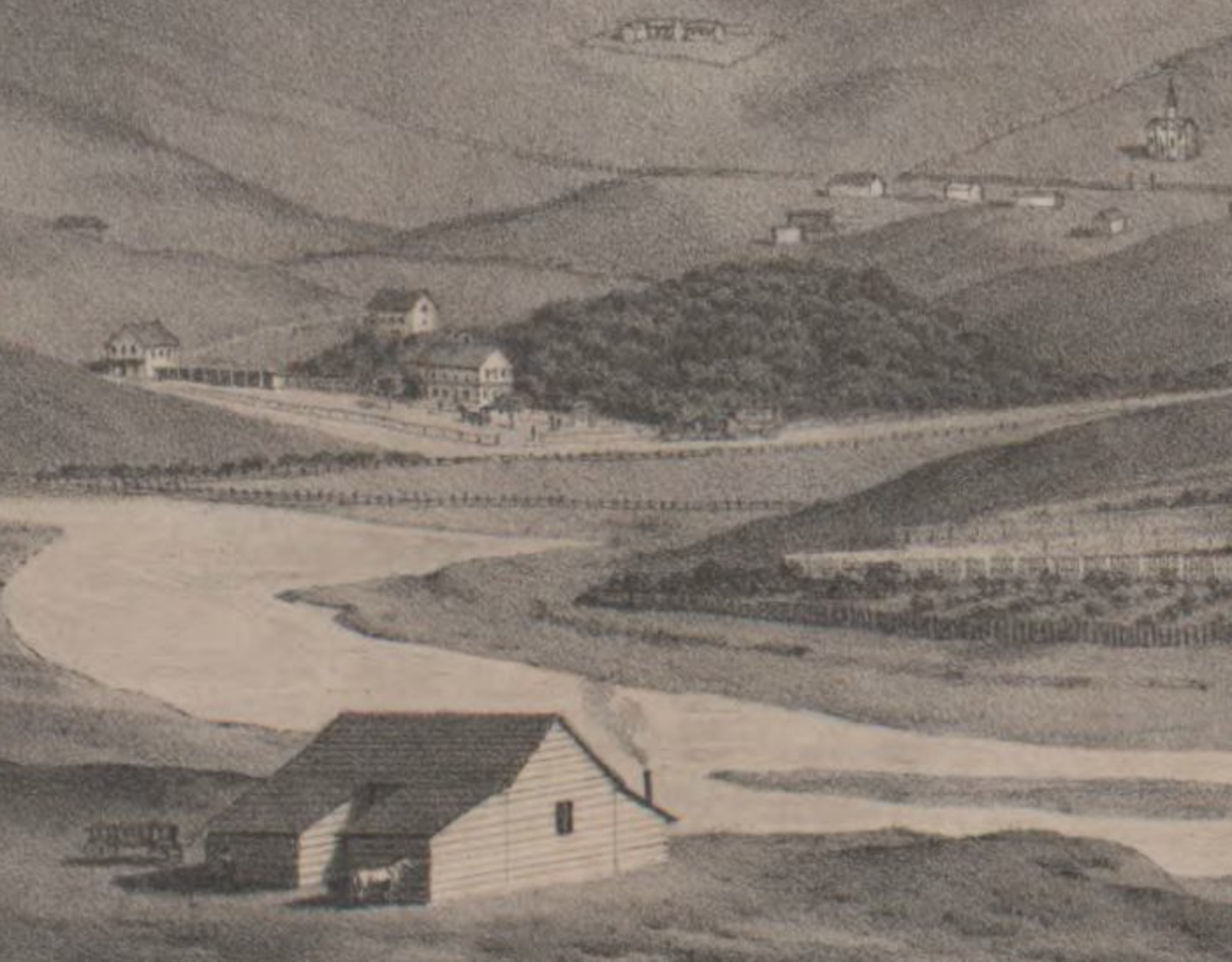 And Burrito Justice maps out the depth of the old waterfront: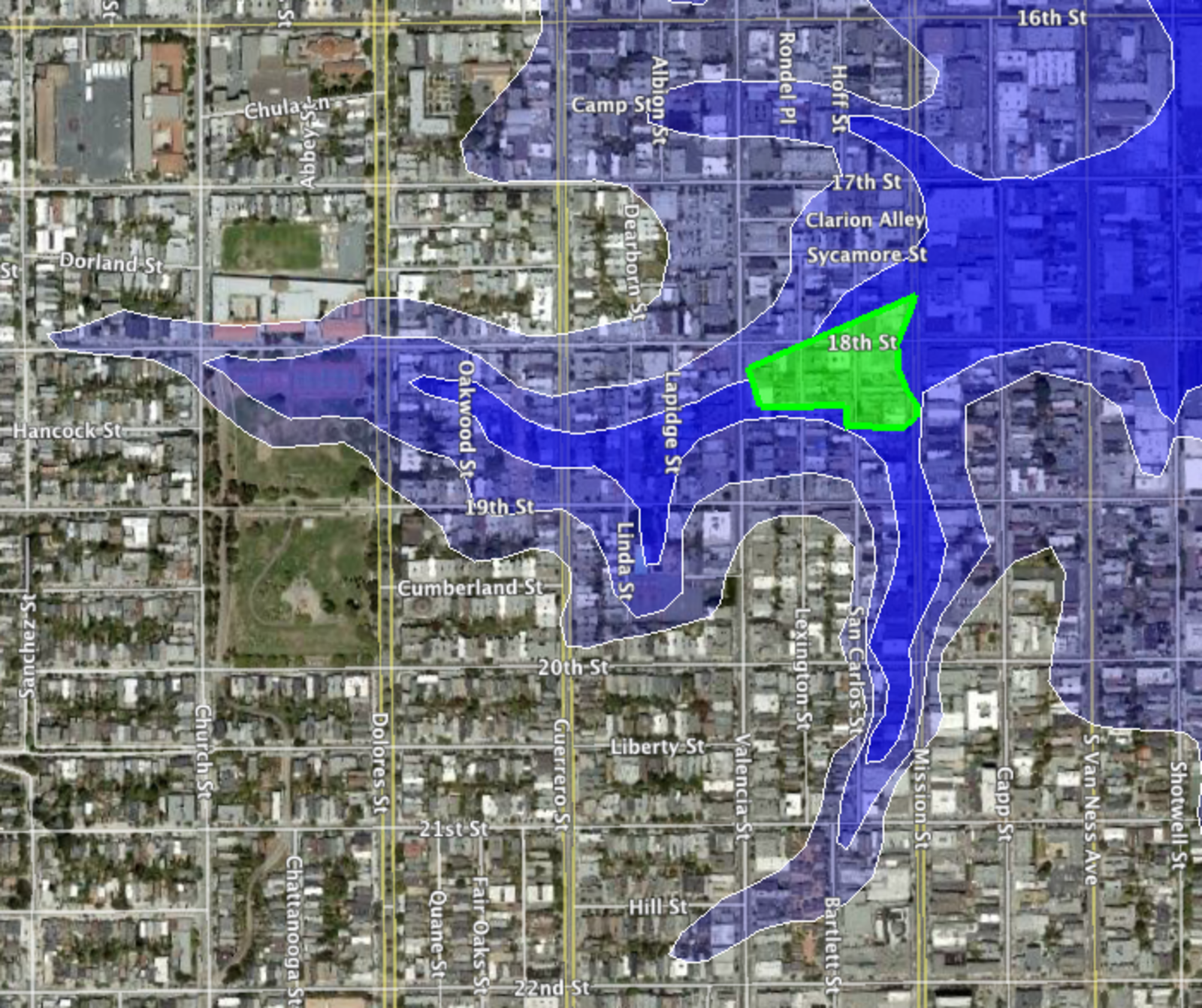 Happy swimming.