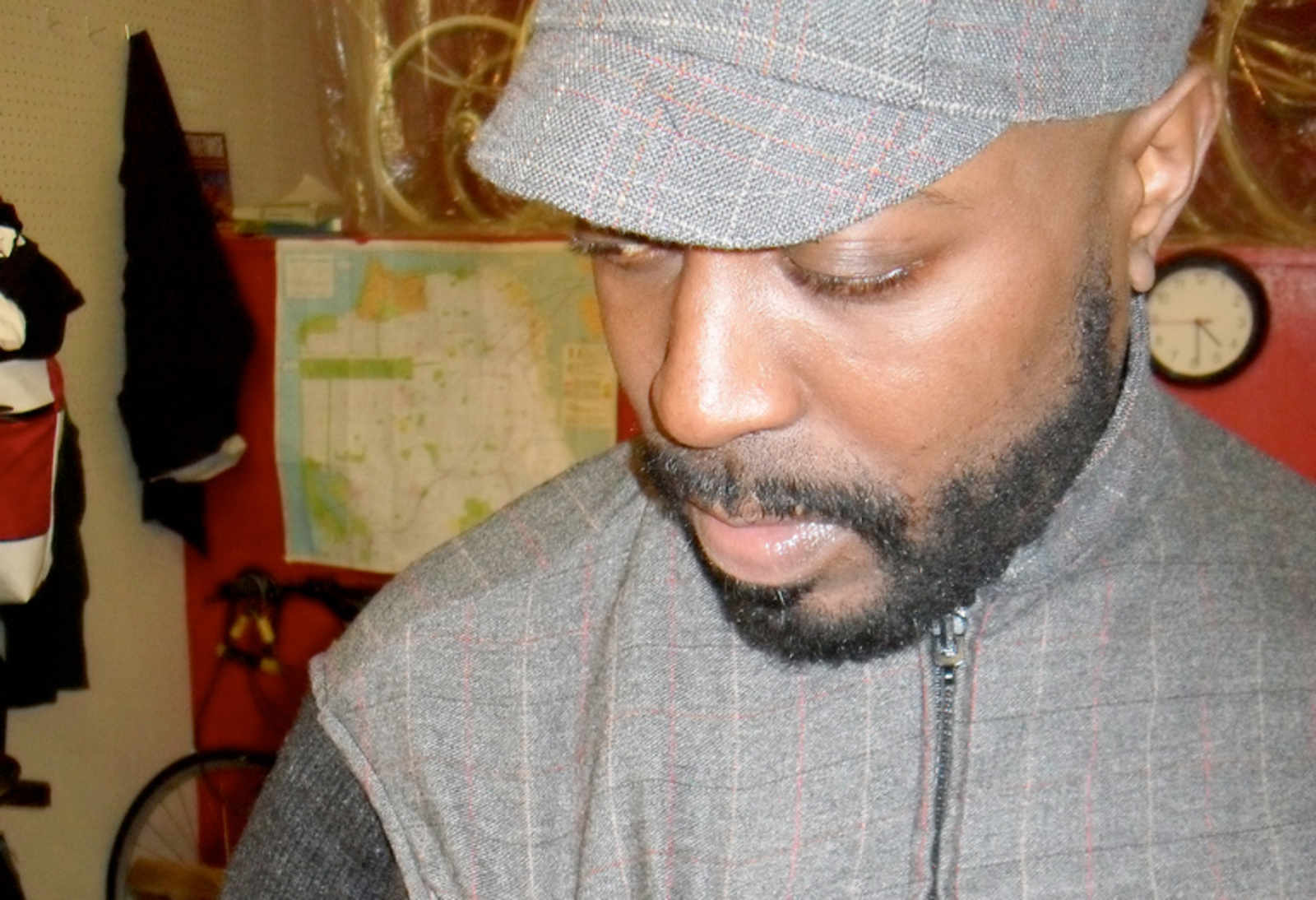 Kachusha "Chuey" Munkanta is one of the most beloved figures in the San Francisco cycling community.  He's known internationally for his hand-made cycling caps, made and sold right here in the Mission.  And everyone, from MASH to PD Bird, know him to be a "peaceful" and "non-violent" person.  He even delivers coffee, by bike, for De La Paz Coffee Roasters—a company undeniably of peace.
So it's with great shock and disgust that we learn of his arrest and police beating while trying to monitor SFPD's treatment of Latinos.  A close friend of his forwarded along his story:
Thursday night/ Friday morning Chuey stopped on the side of the street in the Mission when he saw the cops having 4 Latinos lined up against a gate. He stopped to make sure the youth were being fairly treated.

The cops then asked him to cross the street, when Chuey said he couldn't observe from across the street. They (2-3 cops) jumped him as he was hugging his bike. They wrestled him to the ground then continued to push him into the ground, twisting his arm, slamming his head into the ground. He was in jail for almost 24 hours and released after his family paid bail. They charged him with 3 felonies for assaulting 3 cops with enough force to cause grave bodily harm and  2 misdemeanors for resisting arrest.
Chuey was released on $150,000 bail and arraigned yesterday afternoon at the Superior Court of California, where he was issued a public defender.  Chuey is also faced with steep medical costs after having to visit the ER for his injuries, where doctors advised him to have a cat scan.
Currently, there is no fundraiser planned to aid in his defense, but friends are encouraging people to purchase his caps, helping support him financially in any way possible.  You can get his caps online at Mission Bicycle or MASH (who will donate all proceeds to his defense), or in person at Box Dog Bikes or Pushbike.
Update: Roaring Mouse Cycles are also donating their cut of Chuey caps to his legal aid. All Hail the Black Market is also donating proceeds from certain t-shirt sales.
Update II: Because people are questioning the accuracy and "bias" of this post, we feel we must remind readers that SFPD does not comment on "ongoing investigations."
Update III: Stevil writes in letting us know that friends have begun raising money to aid in his defense on Indiegogo.