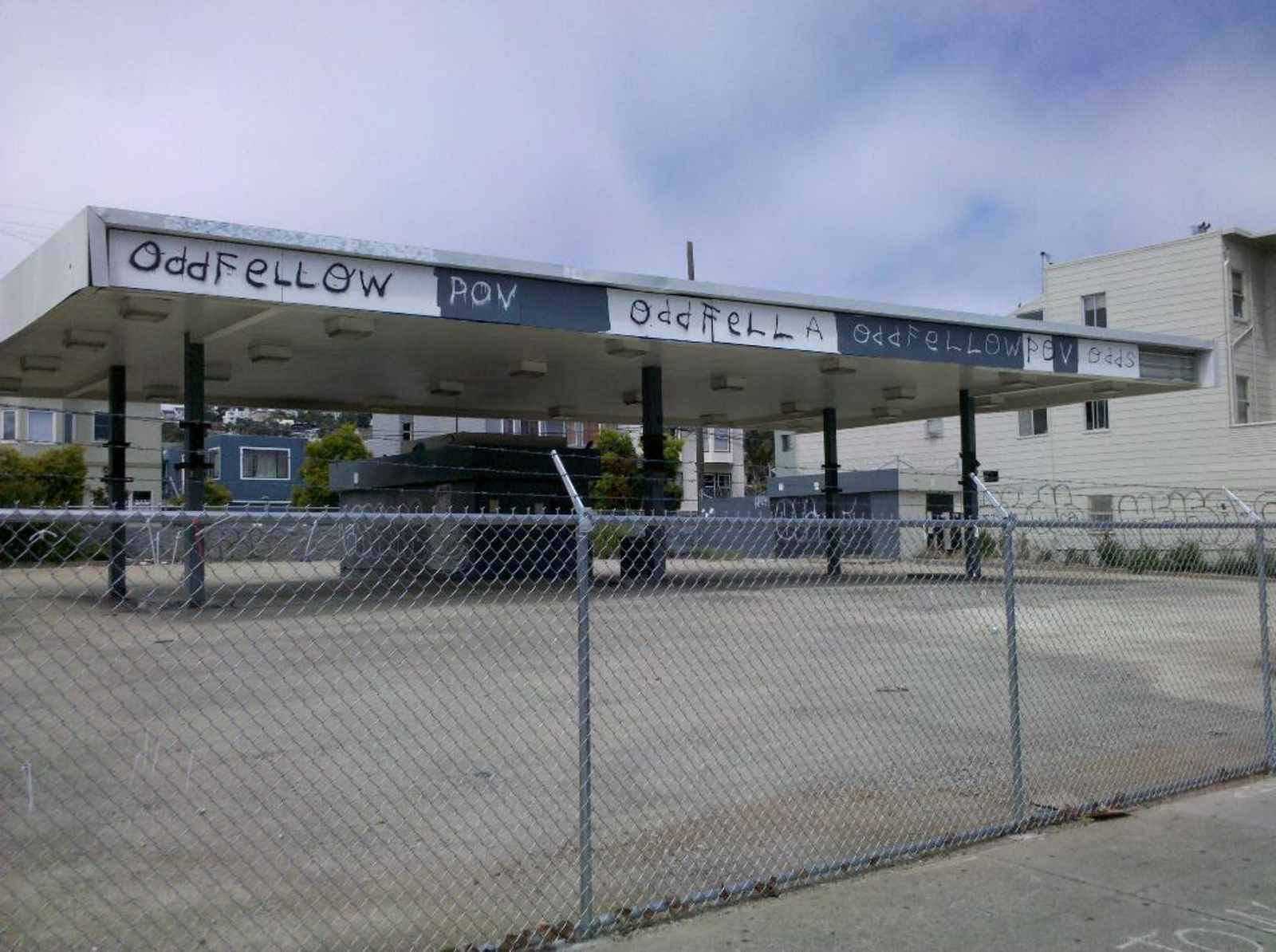 The developers behind the 299 Valencia condo project, who famously boast about their building's access to "artisan haircuts" and "racks of raw denim", are thrilled with how sales went on that particular property—so thrilled that they now want to erect a second five-story building at the abandoned gas station on the corner of 23rd and Valencia.  SocketSite has the scoop:
The developer of 299 Valencia Street is quietly testing the waters over Planning to raze the shuttered gas station on 23rd Street between Valencia and San Jose Avenue and construct a five-story building with 42 dwelling units over ground floor retail and 31 off-street parking spaces on the 1198 Valencia Street site that's undergoing environmental remediation.
Like Mitt Romney's humble abode, the condo will feature a fancy car elevator so they can squeeze as many Lexuses as possible into the building.
No word if and when construction will begin, as they still need authorization from the Planning Commission to proceed.