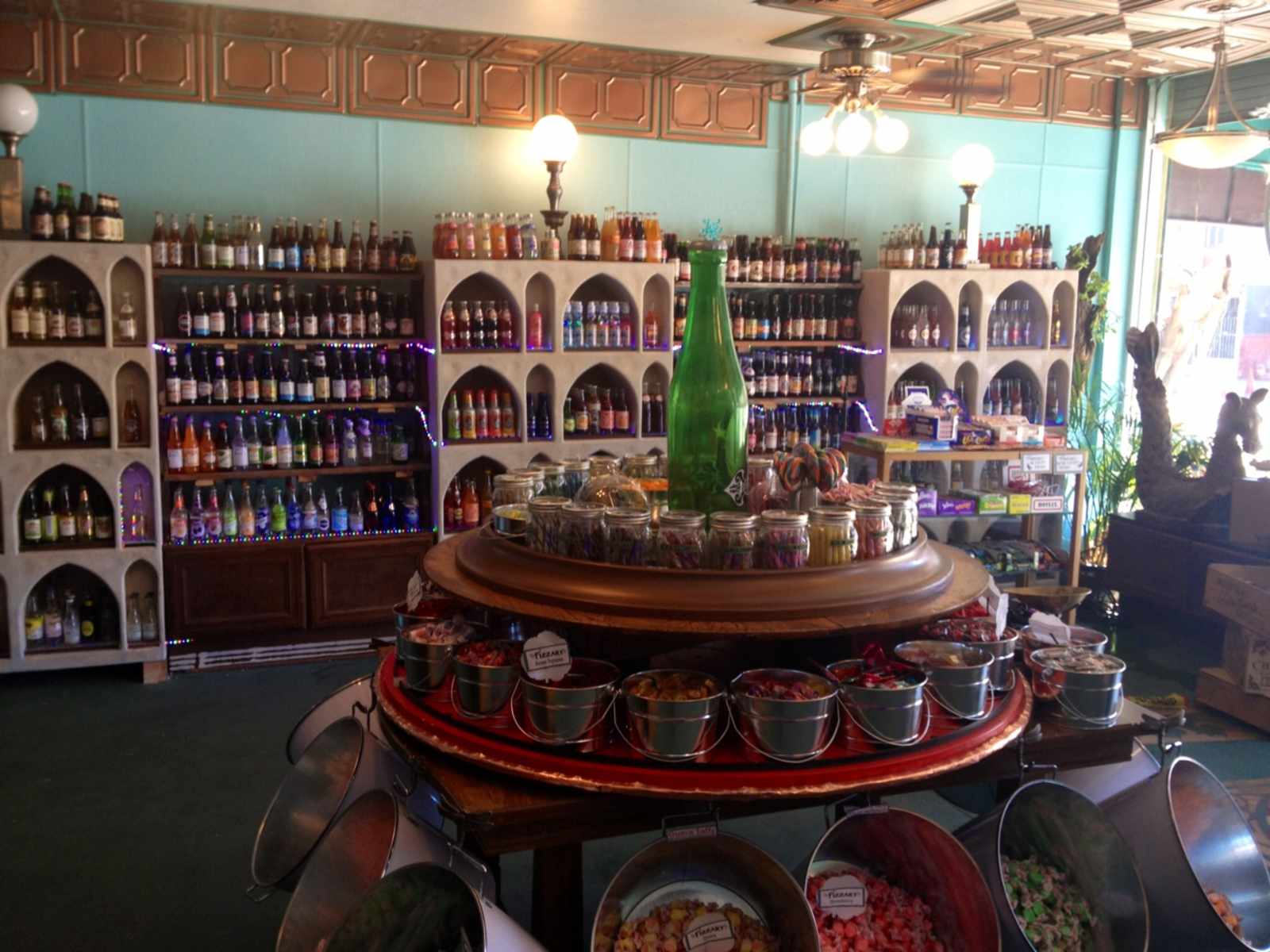 The Fizzary, the soda emporium from the Taylor's Tonics folks that I've been anxiously awaiting ever since I first heard about it (full disclosure), has finally opened its doors.  And the verdict?  Amazing!
Admittedly, I have one helluva a sweet tooth, so I'm kind of biased in favor of sugar-filled storefronts.  But this place has it all.  Literally.  Orange and grape and ginger and cream and cola and blue and some foreign madness and presumably great earthquake insurance.  They even had a soda inspired by The Sopranos: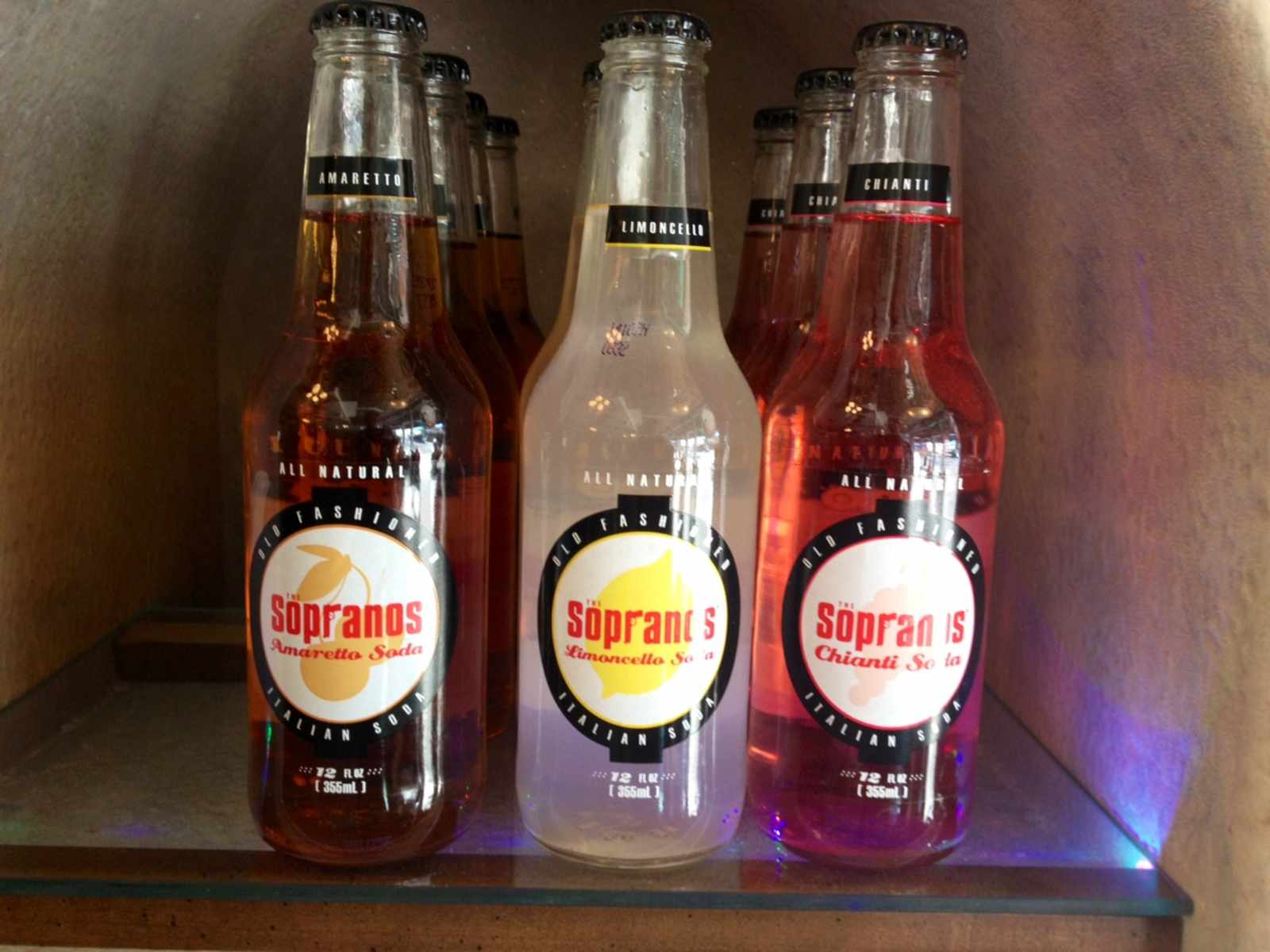 Every soda in the place is priced exactly the same ($2 plus tax, with price breaks for bulk purchases), and they give out free taffy with every bottle.  Plus, if you're in the mood to guzzle a bottle right off the shelf, they have rapid chiller that'll bring the soda down to fridge temperature in just three minutes.
Of course, all this isn't enough for the owners, who told me that they plan on having over a thousand sodas in stock when the place is all set-up.  They're also in the process of getting soda taps on-site and setting up an event space in the back for burlesque performances.
Anyway, they're situated on Mission between 25th and 26th.  Go check 'em out.