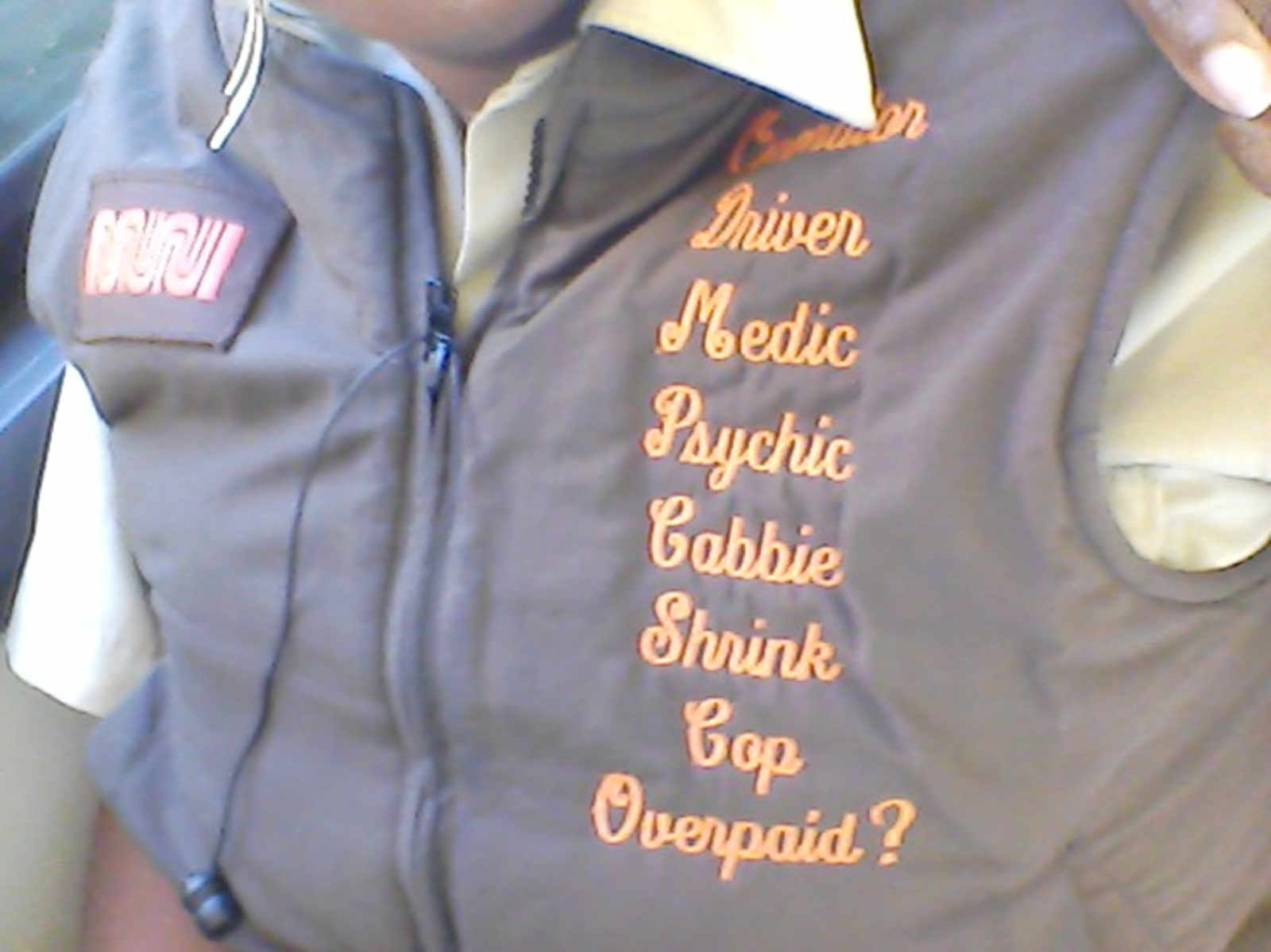 This Muni bus driver doesn't think he makes enough, being forced to take on the job of multiple other professionals and what not.  Let's see how much this fella should really be paid:
Driver: There's no terrific data on this (read: easily Bingable), but it seems that $80k/year is the sweet spot for a Muni driver.
Medic: Let's assume he means EMT, and EMTs make $50k/year in NYC, which means they probably make $55k/year plus unlimited time off in SF.
Psychic: Miss Cleo is probably worth a few million, but always gave her first reading away for free.  Let's assume these cancel each other out and he should receive a $30k pay bump for his services.  Board me now for ya free readin'.
Cabbie: This really sketchy salary site that I absolutely don't trust says the average SF cabbie earns $38k, so let's call it $38k.
Shrink: I'm not really sure how this is different than a psychic, besides an education and actual qualifications, but—hey!—let's give him both anyway. $99k/year.  Dang doc!
Cop: The average SFPD officer earned $130k in 2008 (but I don't really think I want to see Muni drivers carrying guns (because they're crazy)).
That brings his grand total to $432,000 a year.  Seems fair, no?