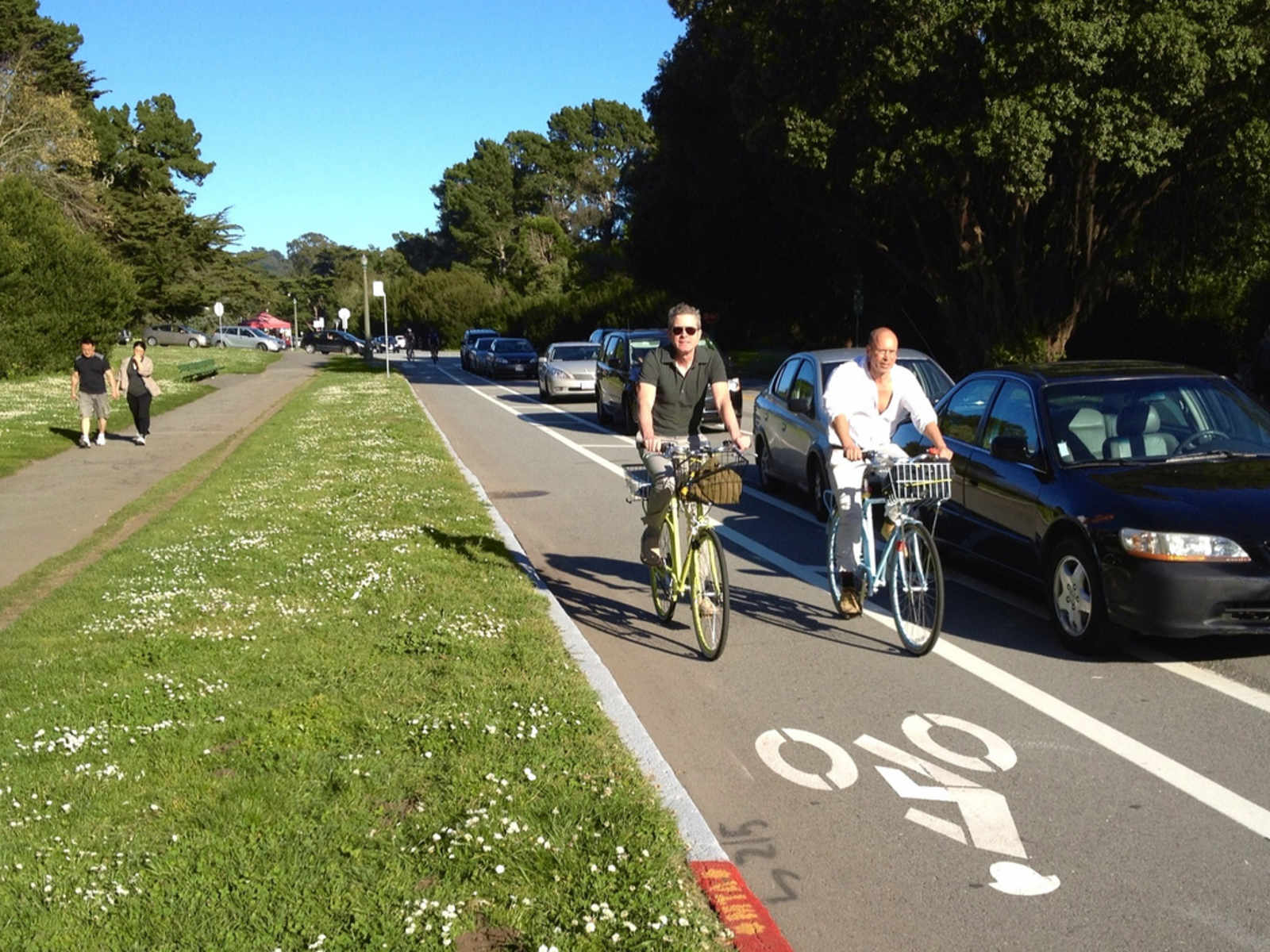 We gotta admit: we're not particularly stoked on the new separated bike lanes along JFK in Golden Gate Park either.  We love the fact the city is trying new things, and separated lanes have typically worked well in other cities, but they aren't really panning out in Golden Gate Park.  People park their cars in the lanes, use the lanes as sidewalks, have made the approach to stop signs difficult, and people clearly have no idea how to park in the new spots.  That's not to say the idea should be dismissed entirely—not at all.  The city could put up new signage explaining the situation, install a curb between the bike lanes and the parking spaces, or actually stripe out specific spaces for people to park.  You know, address the problems.
But KRON's Stanley Roberts!  Fuck!  People are Behaving Badly, you see, and those people are the government experimenting with improving our transportation.  Grrrrrrrrr, Stanley mad!
Naturally, Stanley took his amazing voice and the camcorder he bought off eBay with all the milk money he's been saving up and interviewed a couple of angry (grrrrrrrr) dumb-dumbs in minivans about the problem.  And guess what?  They hate bicyclists!  "Where should bikers be a bikin'?"  In the middle of traffic, where they've always been biking.  Obviously!
I don't know what my favorite part of the video is: when some green thing claims her door will now get sideswiped when she opens it (because, that's not already a problem on roads without bike lanes.  Plus, she wants the American Privilege of opening her door into cyclists, not traffic) or when Stanley doesn't interview a single cyclist, urban planner, or someone who might actually be in favor of the lanes.
Watch below:
[Thanks for the tip, Tuffy! | Photo by SF Bike Coalition]