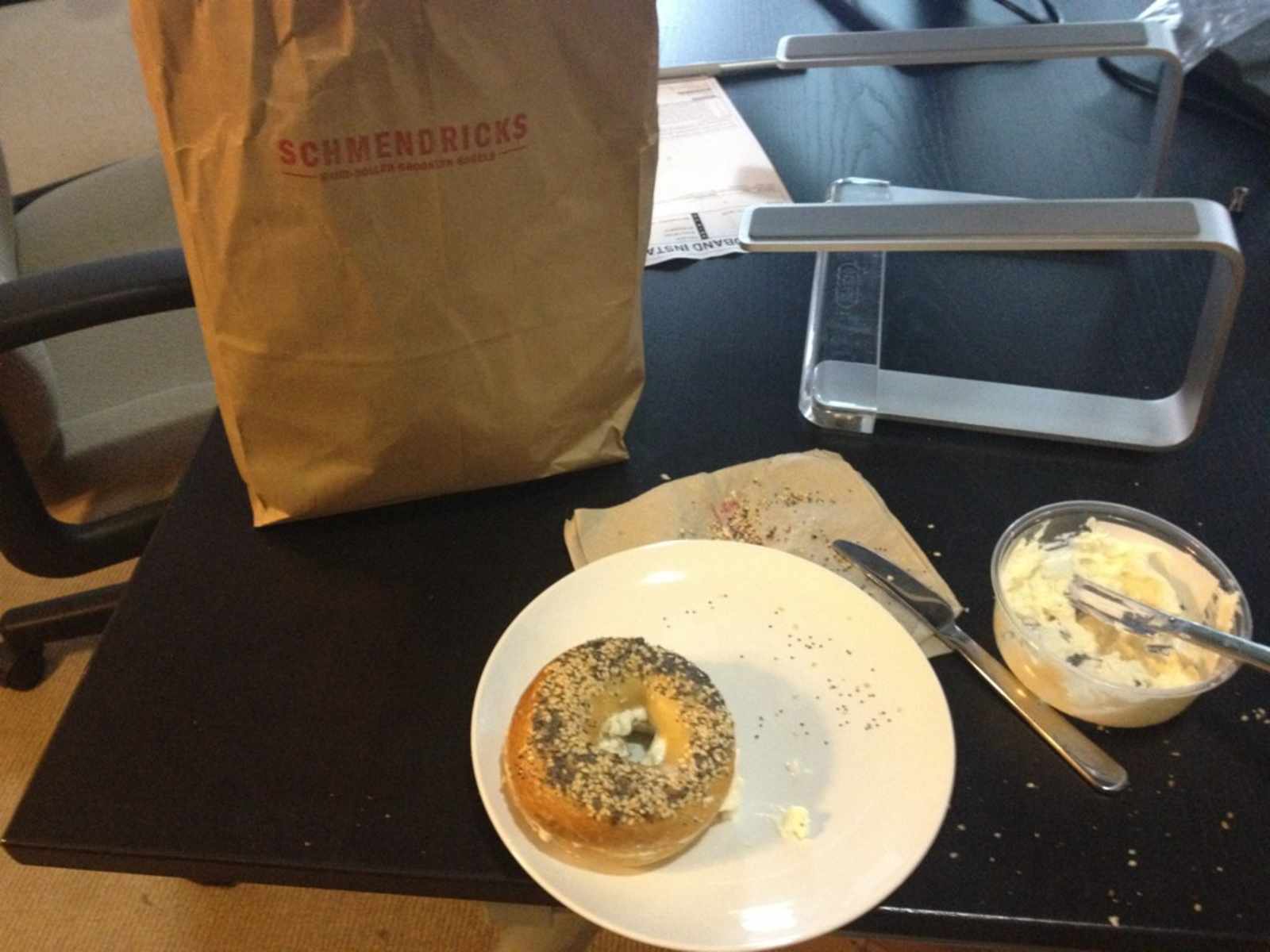 I know this is an unappetizing photo of appetizing bagels, but you should pay attention anyway.  Why?  Because San Francisco's bagel scene has historically sucked shit, but then Schmendricks Brooklyn Bagels came along and changed the fucking game (I'm cussing because I'm excited).  Finally, a puffy bagel that tastes like a proper meal, rather than some circular afterthought.  Perhaps more importantly, a bagel that makes me want to eat bagels again.
Enough gushing.
After a few months of weekend pop-ups and a casual delivery service, the Schmendricks folks are stepping up their blooming bagel empire (we can only hope this means daily sales in various neighborhood cafes in the near future).  In doing so, they're kicking it off with a launch party at Four Barrel on May 10th: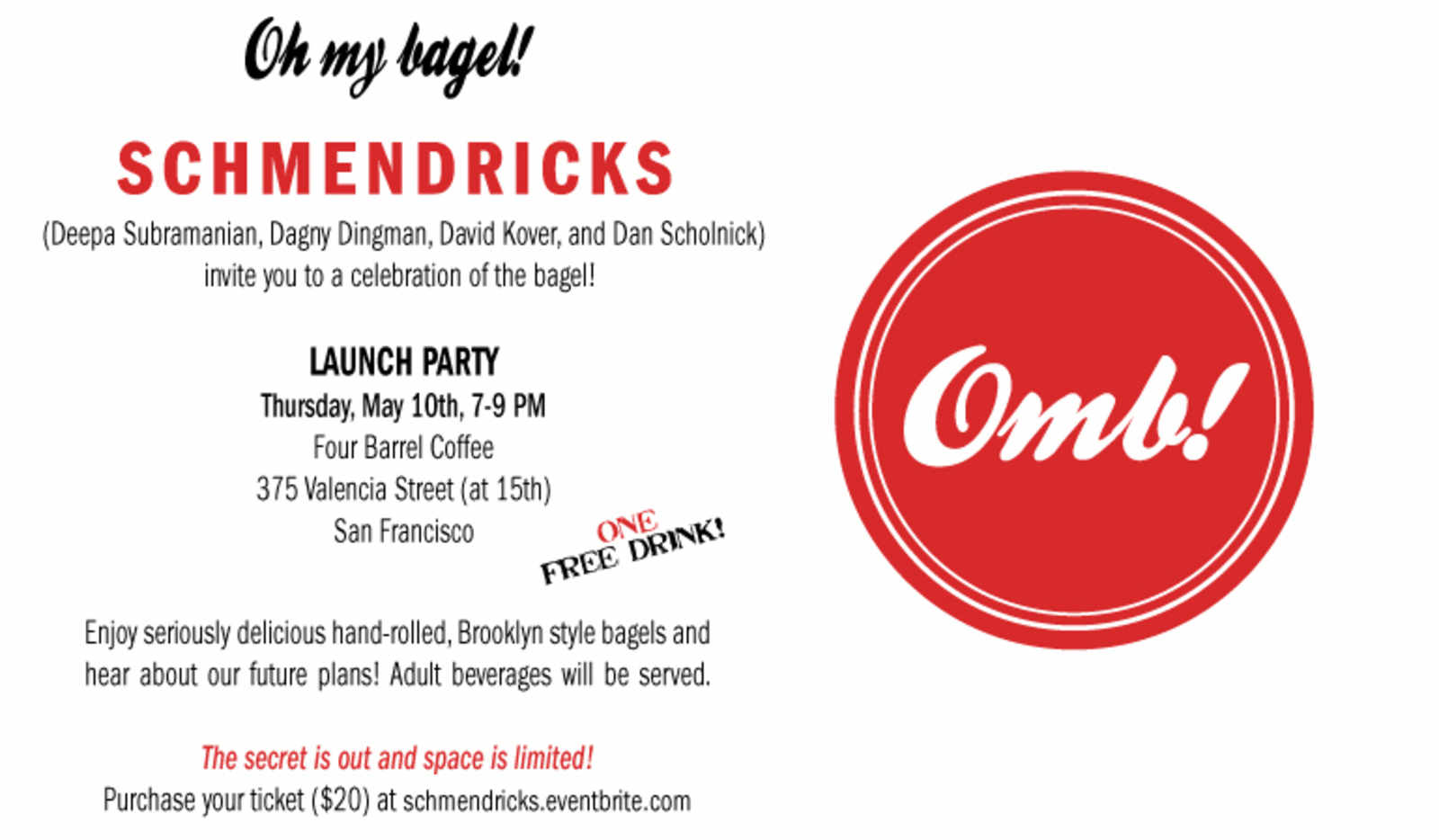 Sure, 20 bucks might be a tad steep, but you get one free adult beverage.  And bagels.  So many bagels.
So if launch parties and bagels and adult beverages are you kinda thing, head over to their Eventbrite and plop down your credit card.