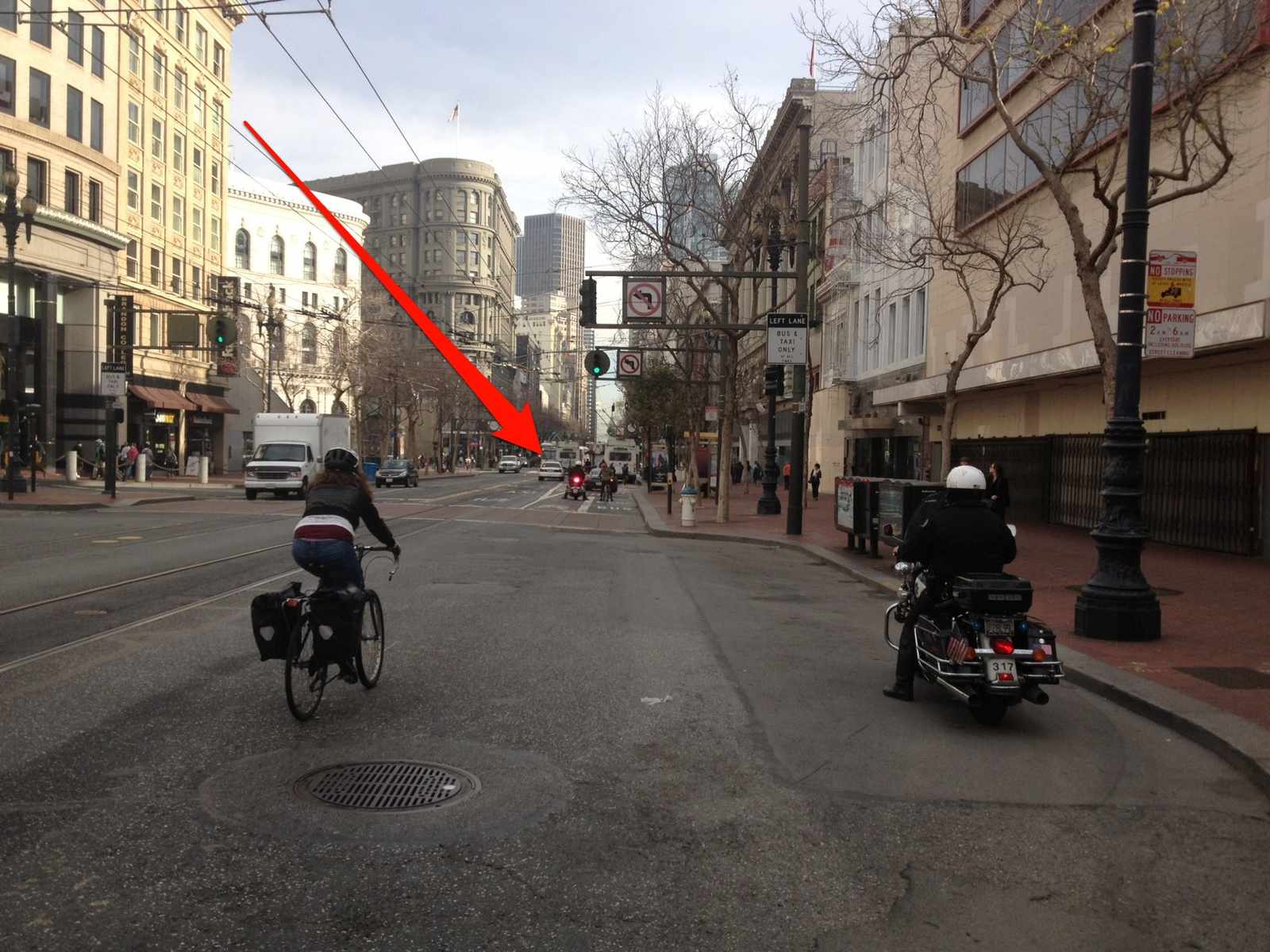 In January, it was SFPD's motorcycle division was running a sting on cyclists running reds on Market St.  Now they're running "decoy operations," according to this email that just landed in our inbox by way of the Butterlap email list:
a note from a friendly SF cop:

Be Aware! In response to community complaints about motorists and bicyclists failing to yield to pedestrians in crosswalks, SFPD is conducting city-wide sting operations. In an effort to make the streets safer for all, Officers are conducting decoy operations throughout San Francisco. Drivers & cyclists who do not yield to pedestrians in the crosswalk will be cited. Please let your friends & family know that the pedestrian they don't stop for in a crosswalk may be a police decoy.
Don't we have some crooked drug dealers to bust or something?