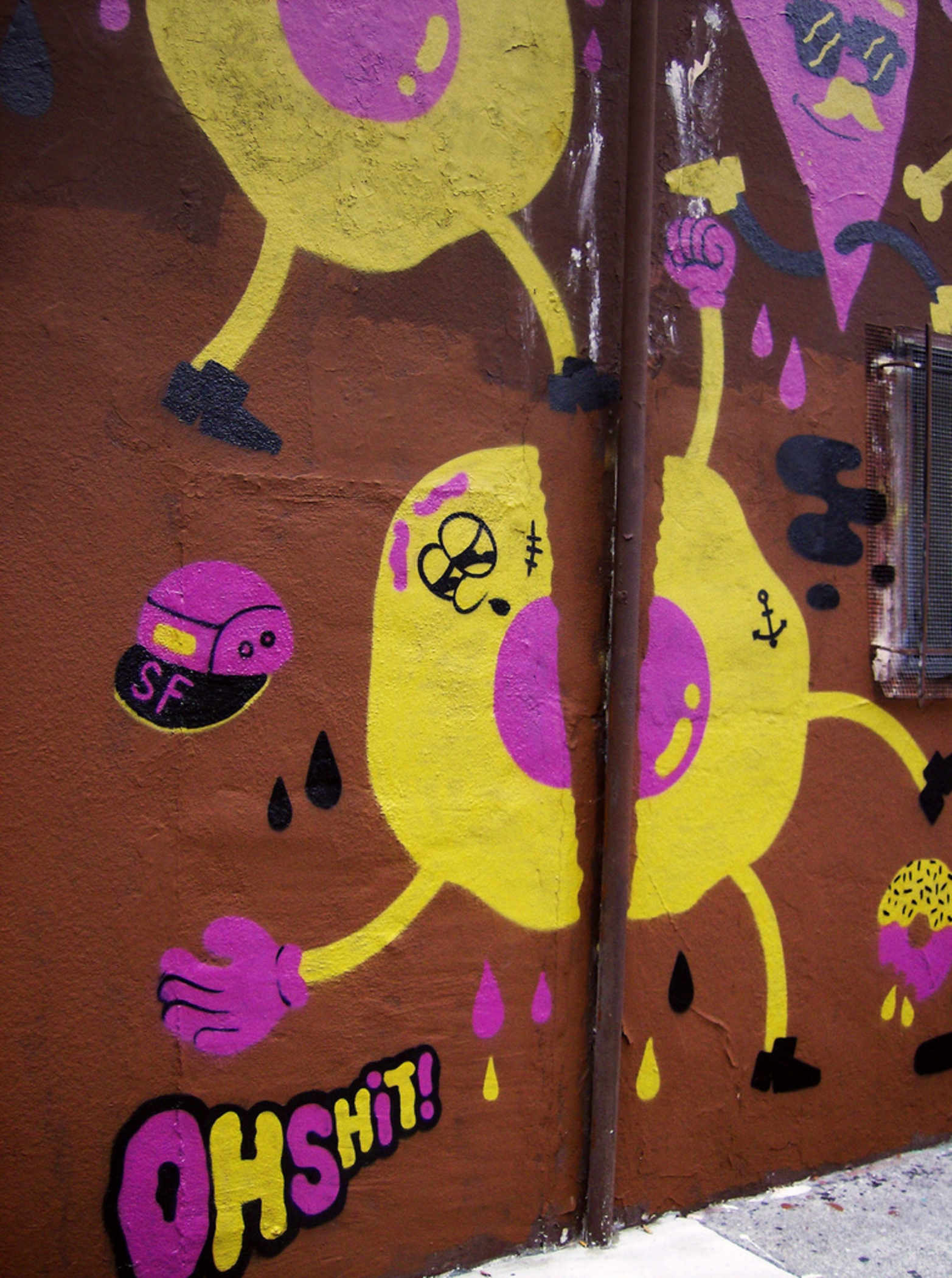 What's up at The Sycamore? The much-tagged-over Banksy is no more, but the awful brown color remains, with the queasy addition of loads of yellow and violet. Baskin-Robbins, eat your heart out!
Judgment aside, the mural appears to be dedicated to fried eggs having fun.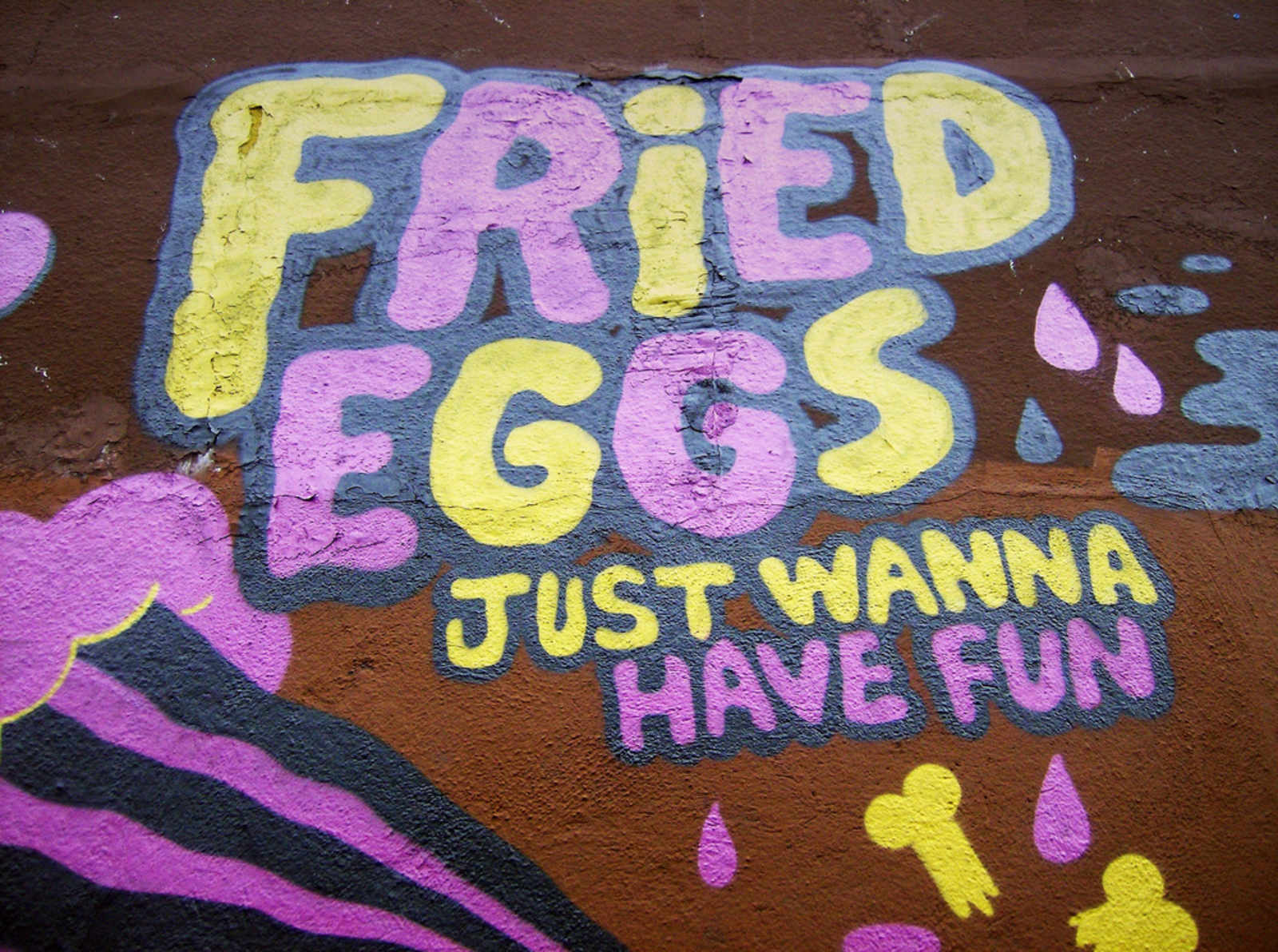 Apparently fun fried egg activities include kick flips:
Painting walls: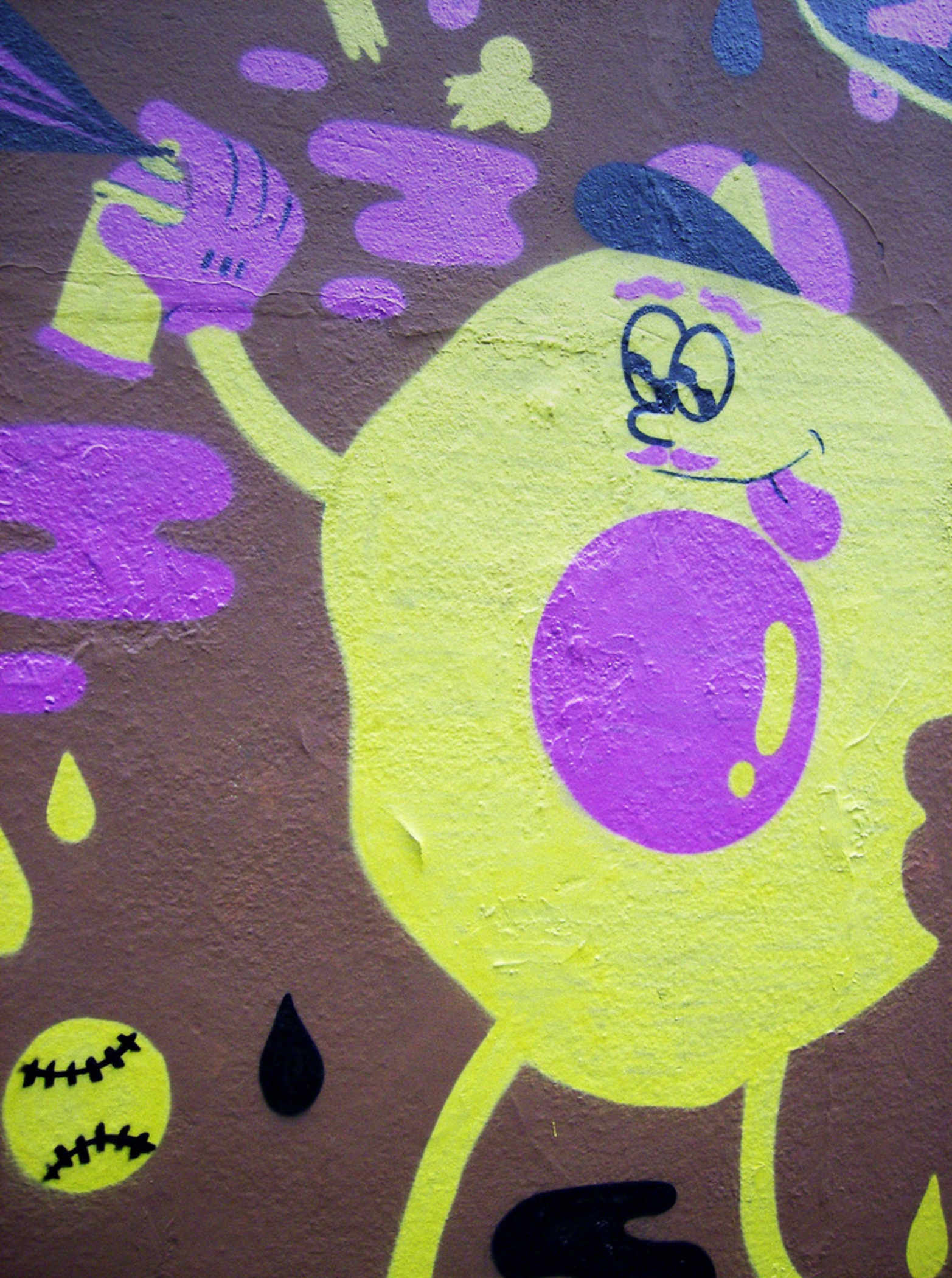 and apparently getting impaled by street signs (see above).
And in case you're not down with the shell spawn of barnyard fowl, the new mural includes fleeing root vegetables.