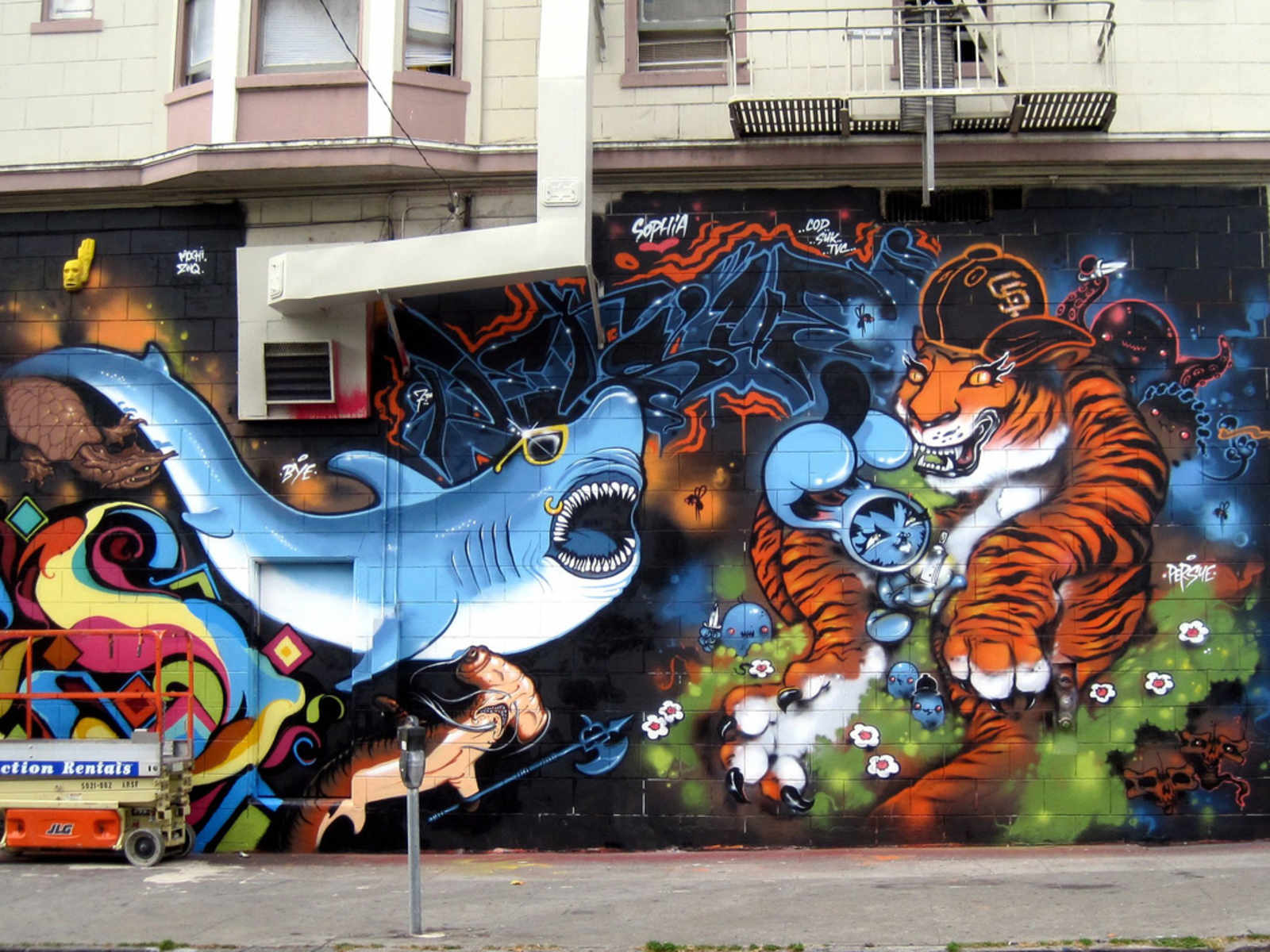 Looks like the drama on Valencia's Pica Pica wall between Dan Plasma and nearly every other graffiti writer in San Francisco has finally been put to bed with a fresh mural commemorating The Beef!  For the unfamiliar, Dan Plasma had a large mural of a tiger along the side of Pica Pica for a year or two.  Then back in April, Pica Pica let a bunch of writers put up a bunch of maize-related pieces/advertisements over the Tiger mural, which apparently made Dan Plasma upset.  So he painted over the new maize mural with a rehash of the original tiger theme, which predictably spent the entire summer getting vandalized by The Righteous Crusaders Against Plasma.
All of those subculture theatrics has left us with a bad ass mural of a gang of sharks and octopi attacking a Dan Plasma-style tiger with battle axes, daggers, and gold Ray-Bans.  I can only assume the tiger sitting on a bed of flowers with a bunny on his lap because Plasma, as other graffiti kids commonly allege, is a "weak faggot," which means this mural will last about a day before Pica Pica paints it over because of its unfortunate homophobic overtones.  Regardless, this is the best the wall has looked in years.
Blow it up real big to take the whole thing in.