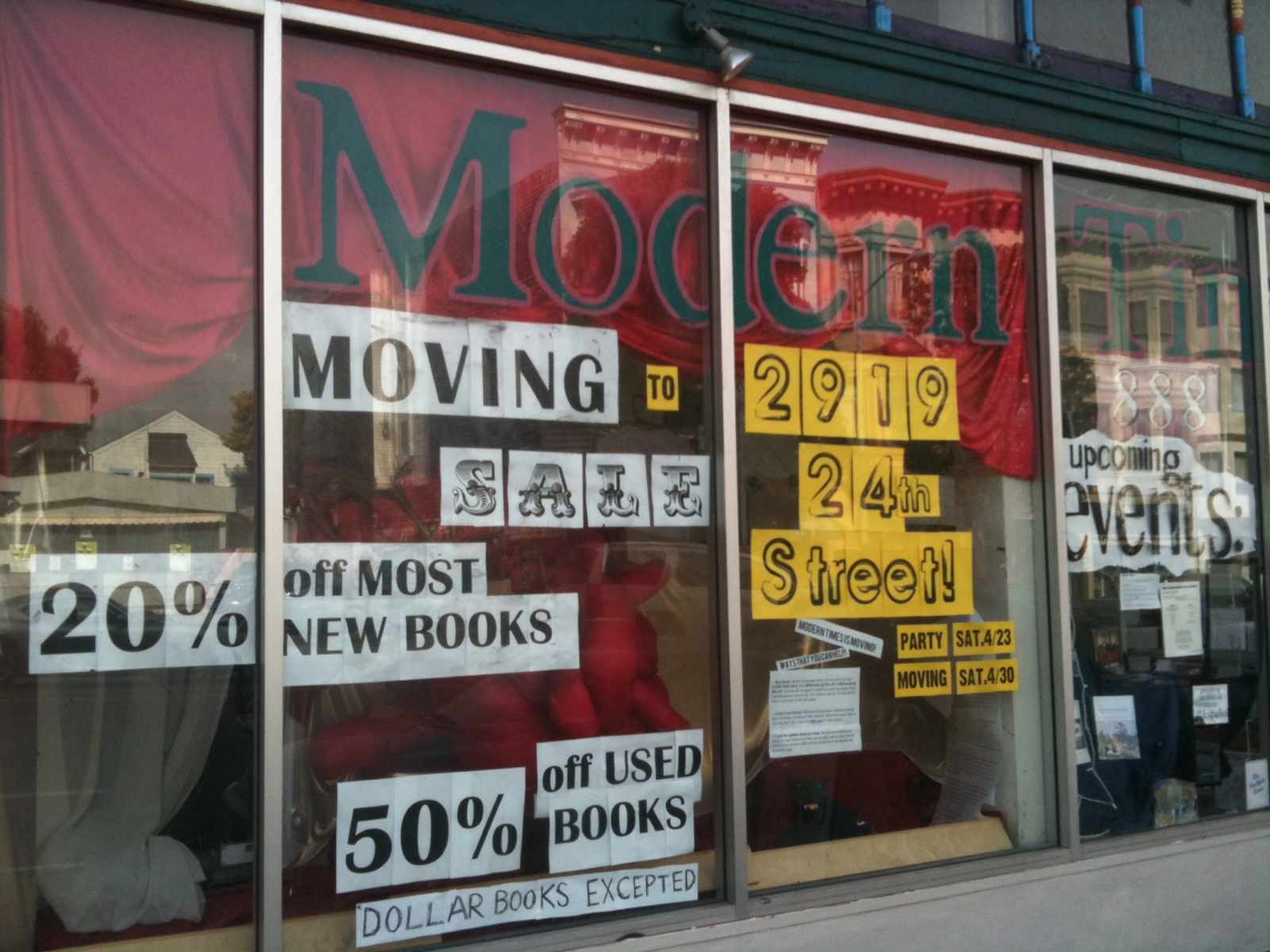 After 20 years on Valencia and 20th, Modern Times was booted from their current location by their landlord, who opted to not allow the bookstore renew their lease.  According to the shop, the landlord-forced move was not all that bad, as moving gave the shop an opportunity to downsize and refocus their energy on community events, helping them stay nimble in the internet age.  The only problem was they hadn't secured a new space ahead of their April 30th eviction.
Well, the shop just secured new digs at 2919 24th, the muralized building vacated by Live Fit Gym adjacent to Wonderland: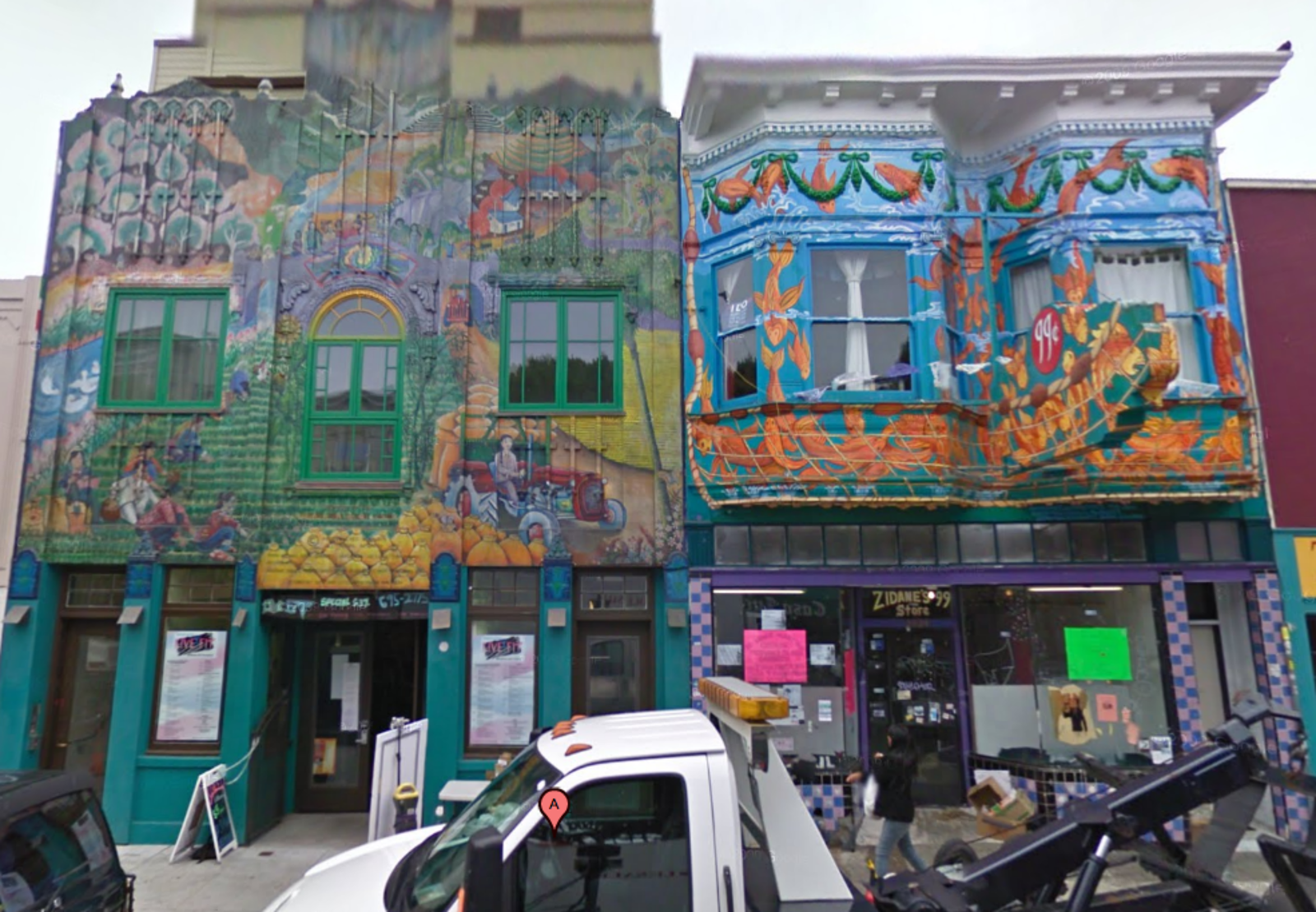 Terrific news for Modern Times, no doubt.  But what does it say about Valencia Street that a 40-year-old Mission business with two decades of history on Valencia has to pack up and head to 24th for refuge?  Probably that 24th will be facing similar problems in 10-20 years, but whatever.