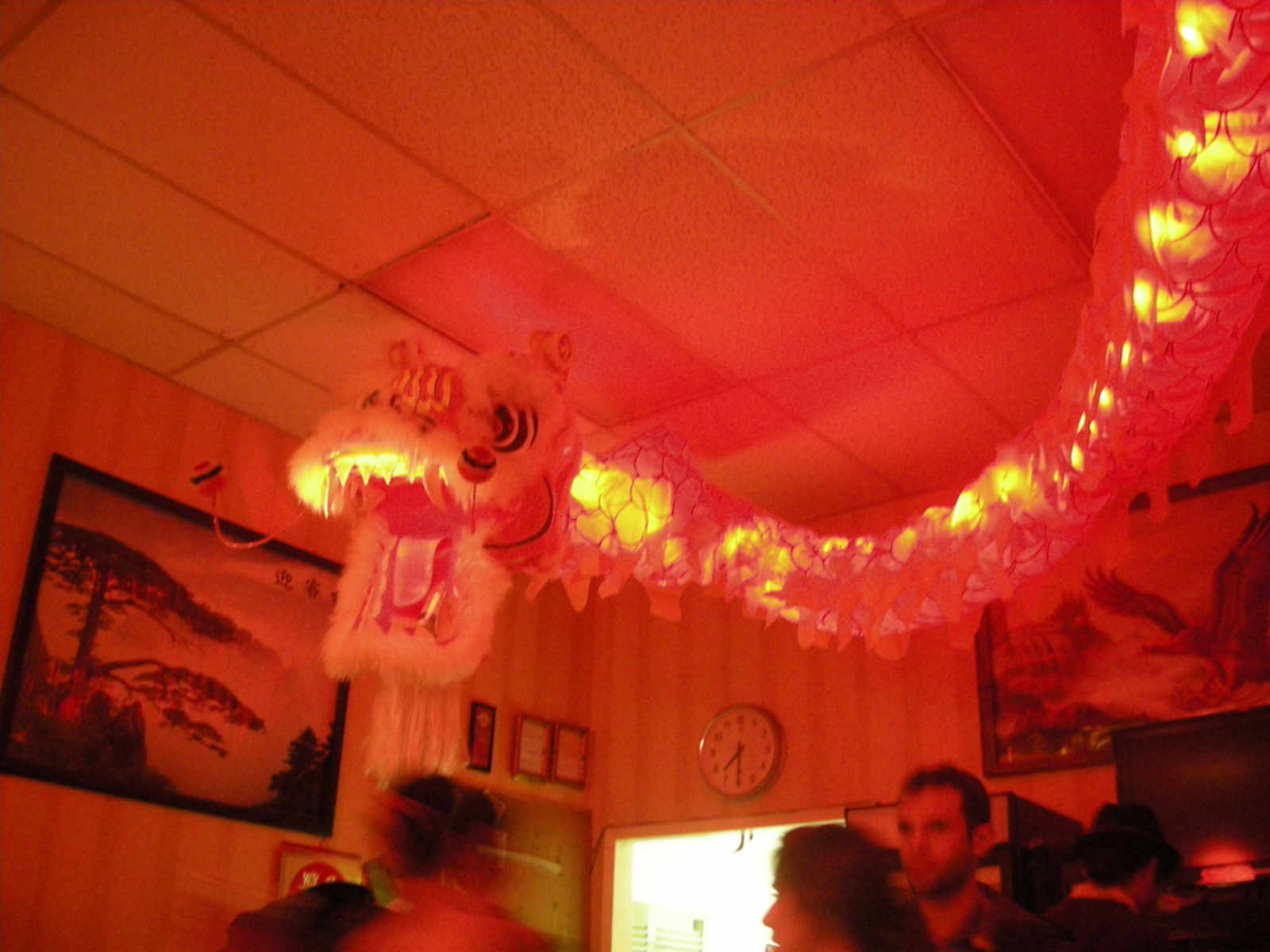 I generally don't care about Michael Bauer's restaurant reviews because he talks about places that wouldn't appreciate it if a customer walked in the front door wearing jorts. However, Mickey B. occasionally goes slumming and talks about some "dive" that regular people can eat at.  Take his latest review, tackling neighborhood-favorite Mission Chinese Food. Predictably, he dug the food, calling MCF the "poster child for alternative dining scenarios."  No doubt that's some high praise for a pair of worthy chefs, but what got me was his take on the restaurant's interior.  "Ignore the decor," warned Bauer:
Clearly, Mission Chinese Food wins the award for the best food served in the worst surroundings. There's no ambience, the service can be slipshod at times and the beverage list consists of soft drinks, four beers including Blue Moon ($4) and house red and white wine for $4.
No ambience?  Dude, no.  I can get behind complaining about Blue Moon, but that dragon hanging from the ceiling is one of the most badass decorations found in any of San Francisco restaurants.  The only thing MCF could possibly do to make that place better is get a second dragon, if for no other reason than to let me watch two dragons fight for an hour while doing acid and eating szechuan pickles.