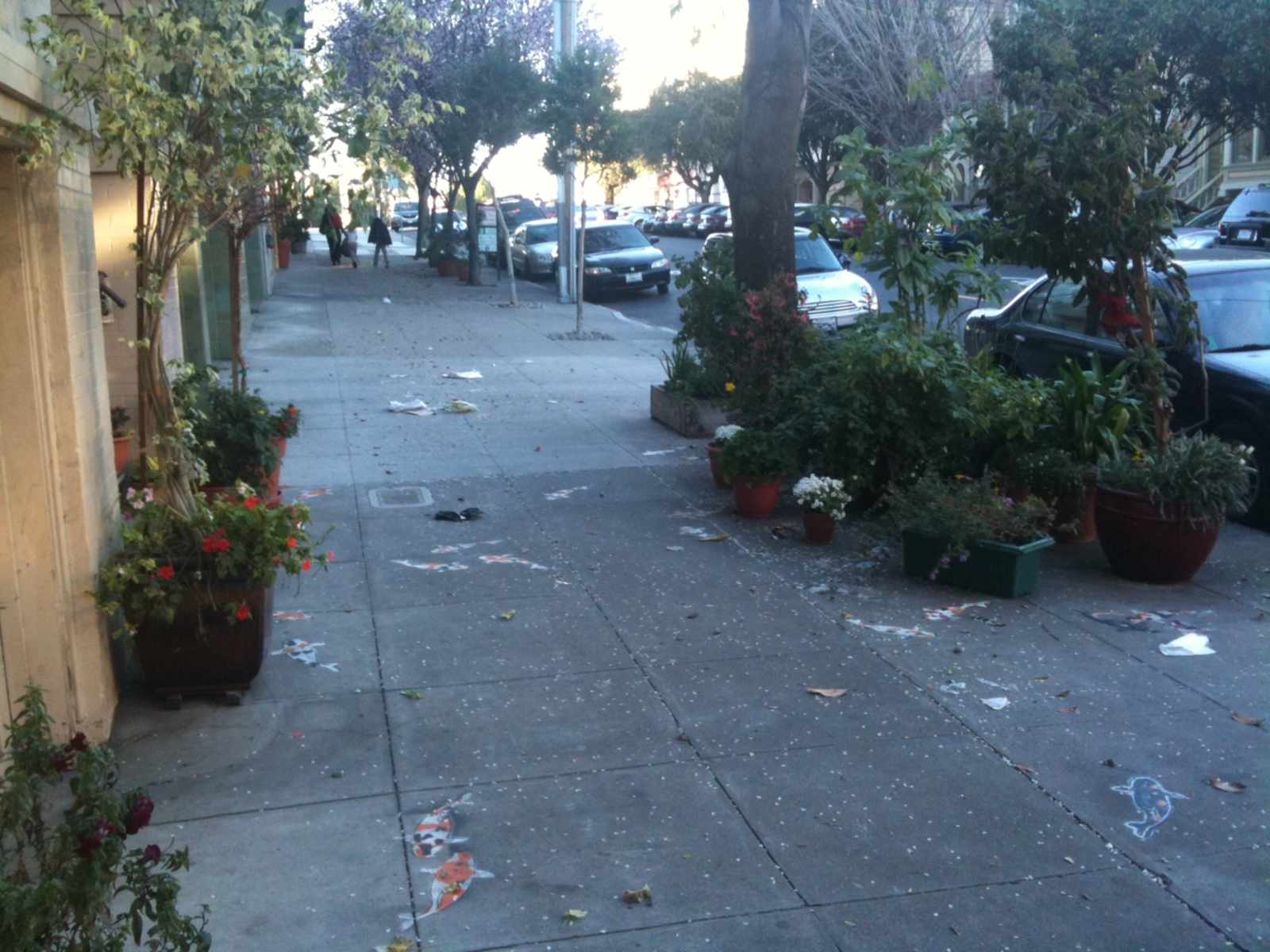 Apparently a "hater" that is down on flowers and spraypaint koi fish complained about the sidewalk garden at Sanchez and 16th and now the city is demanding the house remove the flowers: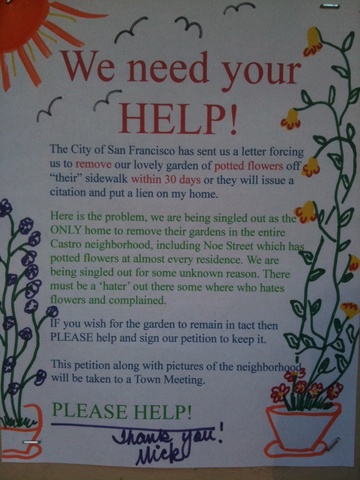 The garden, which is also home to everyone's favorite wish list to Santa, isn't blocking sidewalk access to wheelchairs, so I'm not quite sure what the city's real motivation here is (other than appeasing a random hater).  Worst of all, a neighbor claims that the potted plants six doors up (seen in the first picture) received no such warning.
If you're interested in fighting floral injustice, there is a petition hanging on the garage door at 262 Sanchez or you can email/call Alex Hong, the building inspector who issued the warning, at 415-554-5856 / Alex.Hong@sfdpw.org.