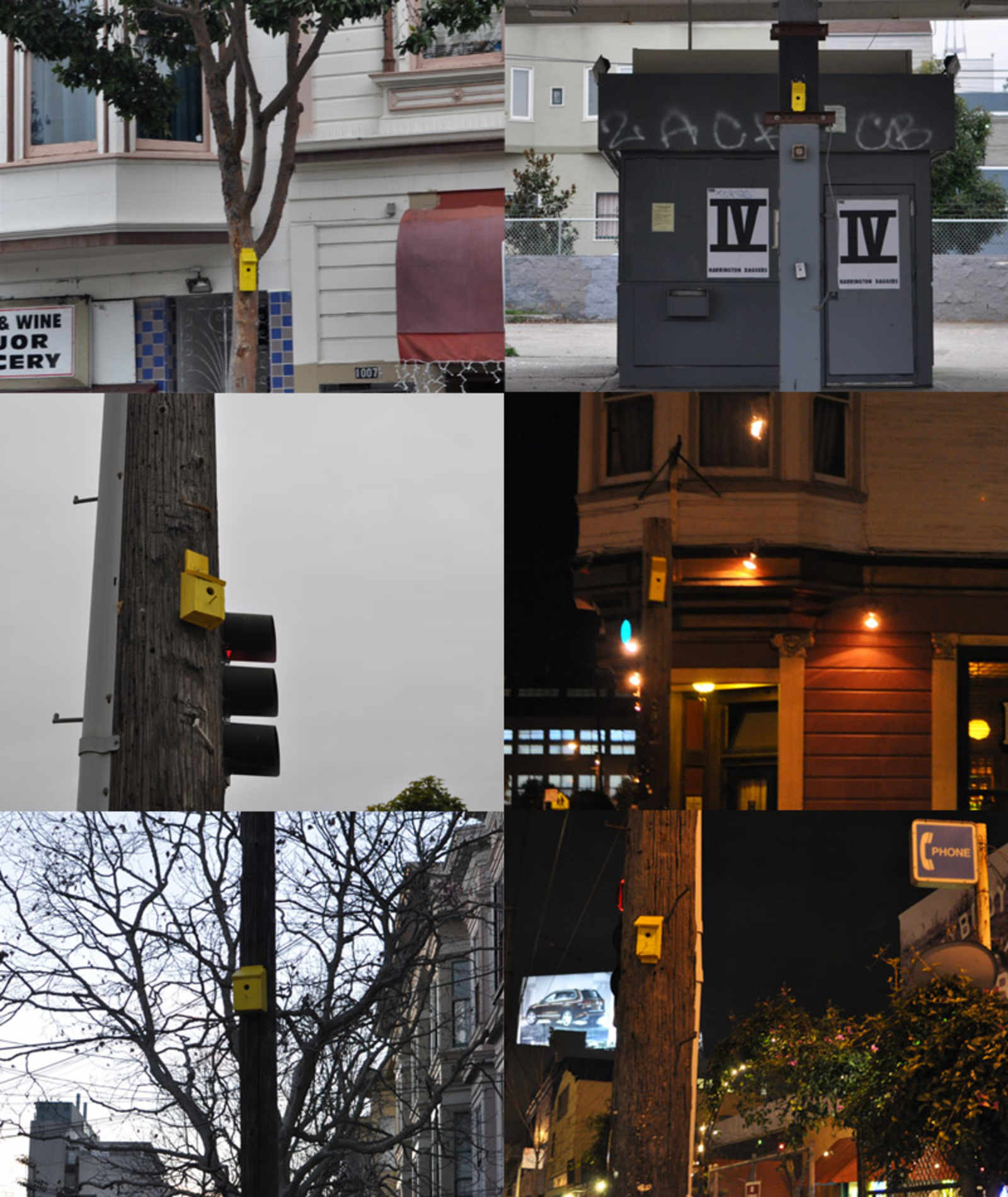 I have no idea who is hanging all these yellow birdhouses around town, but it sure does strike me as a neat project.  Just building birdhouses, climbing trees and telephone poles, and nailing 'em up.  But, why?  Just on a whim?  To hang up some nice street art with an actual purpose?  Get a master's degree? To give our tough winged S.O.B.s a little shelter?  To get tweeted about?
Regardless of the reasons why, I've spotted a solid half-dozen of this birdhouses get hung up around the Mission and SOMA over the past few weeks.  From the photo above, left to right, top to bottom:
Corner of 21st and Valencia
The abandoned gas station at 23rd and Valencia
Corner of 23rd and Valencia
Outside Homestead at 19th and Folsom
Corner of 22nd and Shotwell
Corner of 4th and Bryant
Has anyone noticed these houses outside these areas?  More importantly, anyone come across birds using them and/or feral cats hanging around?