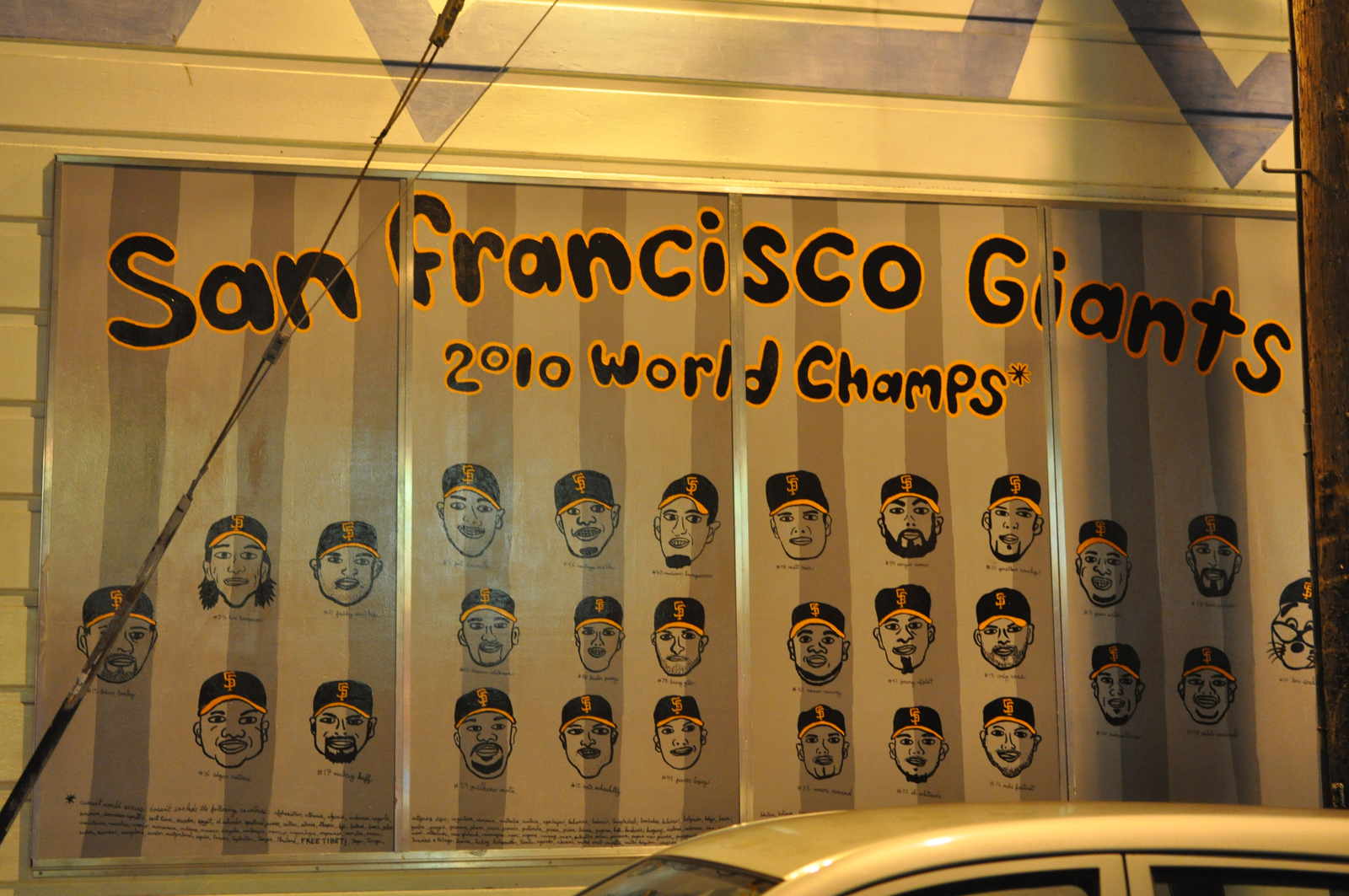 This rather confusing celebratory mural just popped up on the corner of 16th and Albion.  On one hand, it pays tribute to the team that just delivered the first World Series championship to the Giants franchise in over fifty years.  But on the other hand, it pulls an Oh San Francisco… move by noting that they are not the "World" champs:
My roommate summed this mural up best, "It's like the had leftover paint so they decided to be smug assholes."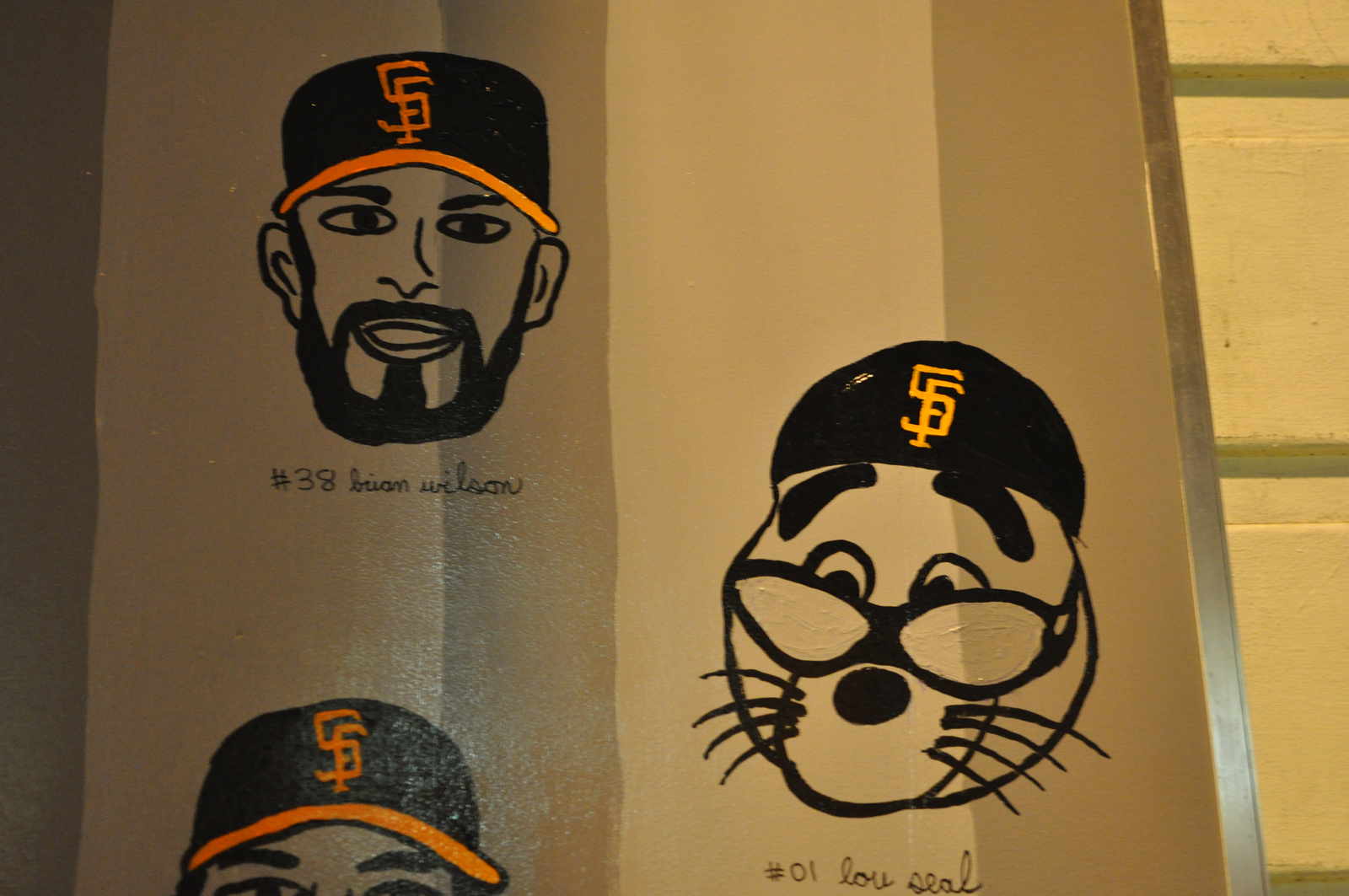 Even if they are kinda toolish, at least they included Lou Seal.