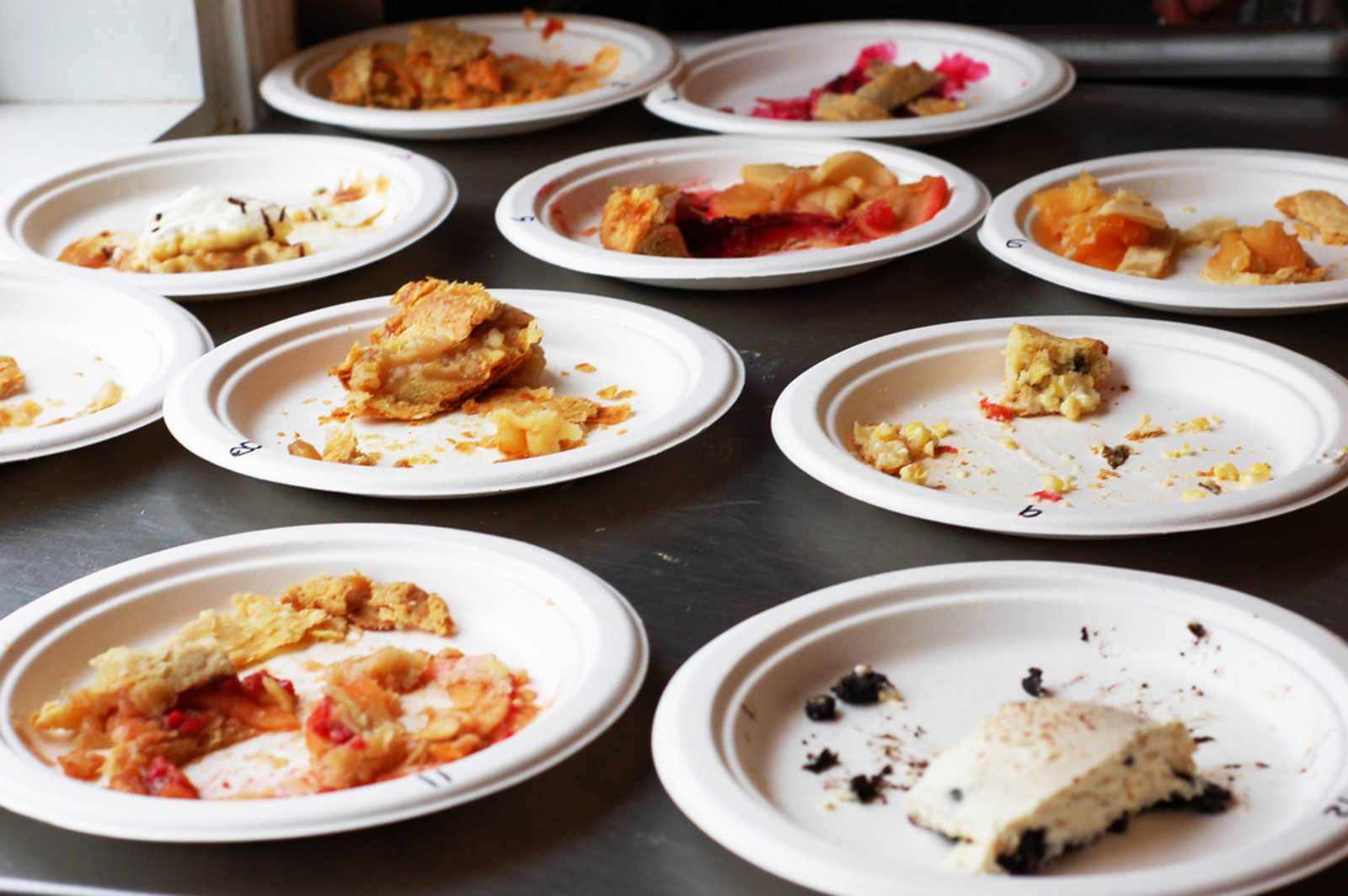 If you're not busy listening to Ra Ra Riot or running a marathon this weekend, might I suggest Mission Pie's 4th annual pie contest:
Interested bakers are welcome to submit a home-baked sweet or savory pie. If you would like to participate, please email us before 5pm on October 15 at eatpie@missionpie.com with your name, phone number, and the type of pie you will be submitting. The contest is open to the first 30 applicants.
Last year they didn't force you to register in advance.  In fact, my younger sister (guys, stay away.  I'll cut you!) just showed up and ended up taking the "best savory" award.  The bullshit of the whole thing is that she actually won "People's Choice," but they didn't want to give one person two awards.  Lame!  Anyways, people like me who suck a baking but are REALLY GOOD at eating get to roll in and inhale enough (delicious) pie to carry you to Thanksgiving.  If you're lucky, the person that made the Oreo pie will be back again this year.  That shit was dialed.