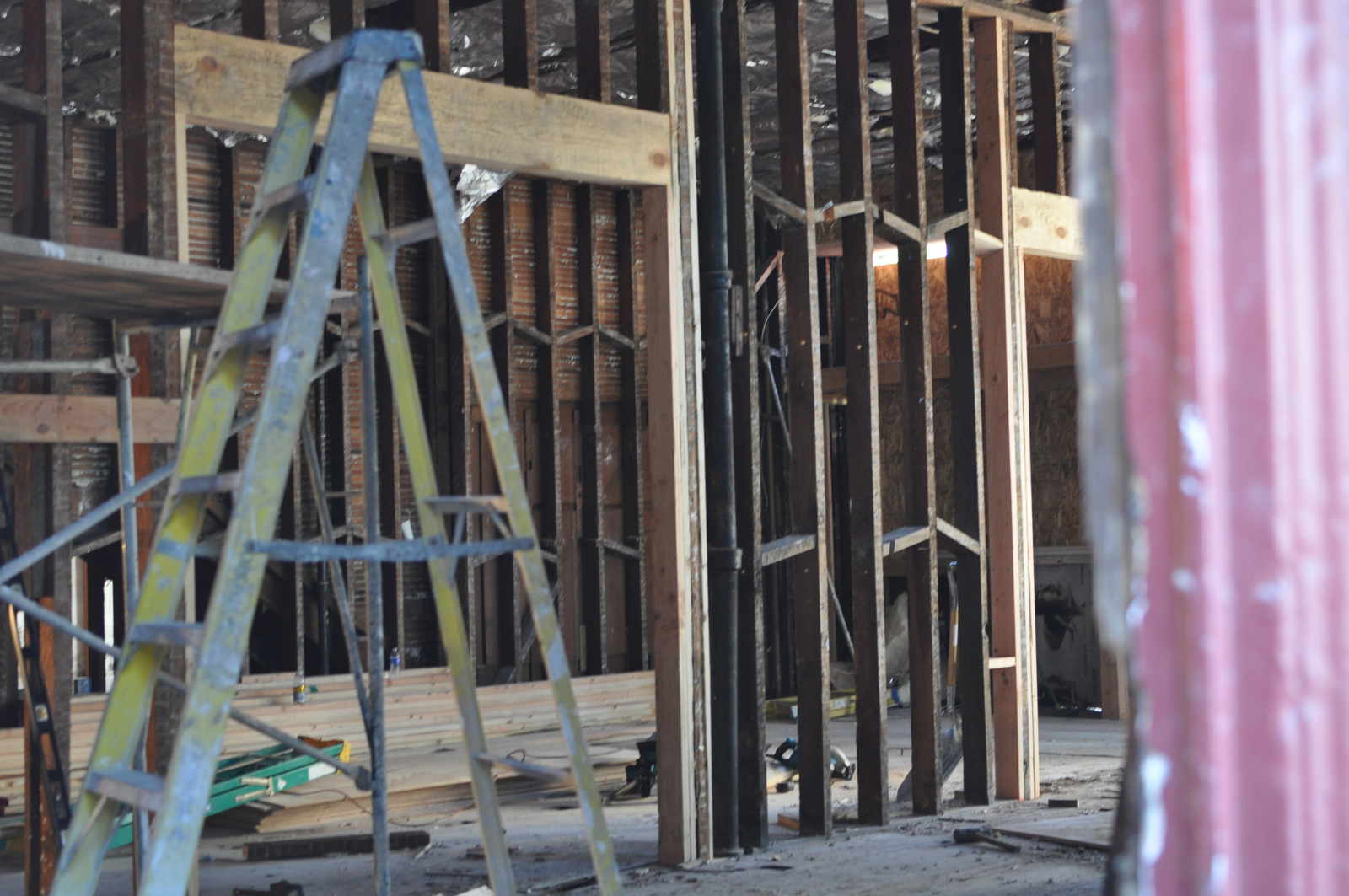 Believe it or not, but Vanlencia's La Rondalla, home of hazy memories, enchilada-induced food comas and numerous rat sightings, is currently being gutted and set to reopen this winter.  According to a worker on the scene, who asked us what the food was like because this place closed down prior to his birth, the owners hope to be open before Christmas and are updating the place to be slightly more modern.  While this place definitely cultivated a love/hate relationship with their patrons, I can't wait to start guzzling their margaritas again.  In the meantime, here's UP/AL contributor Laura Beck's stunning Yelp review of La Rondalla:
i got into a fight with a friend (I will not name names! PLEASE STOP ASKING!!! I AM A VERY PRIVATE WOMAN!!!) one night and she ended up running out of the bar and wandering down Valencia and into the rosarita crack den that is La Rondalla. She proceeded to order cheese enchiladas and ignore me while i tried to reason with her. The night ended when she turned to a tortilla and declared it her only real friend. I tried to rip it out of her hand and eat it to show her what i thought of her friend but her grip was strong and her message was clear: if i were to actively pursue that tortilla there would most definitely be blood spilled. not mine, mind you. i'm tough! anyway, i chose to back away from the tortilla (i'm not that crazy! okay, i am but honestly, i was tired and just waiting for her to calm down.) I ordered my own. They were alright.

I like this place. I would like to take a date here to test his patience for all things ridiculous. Please god someone ask me out before I end it all. Please. I mean, aren't there any dentists out there that are tired of drugging women in their chairs so they can stick it in?! I WILL HAPPILY PUT OUT WITHOUT THE FACADE OF AN APPOINTMENT OR COSTLY ANESTHESIA!!!

Jesus Christ, people!