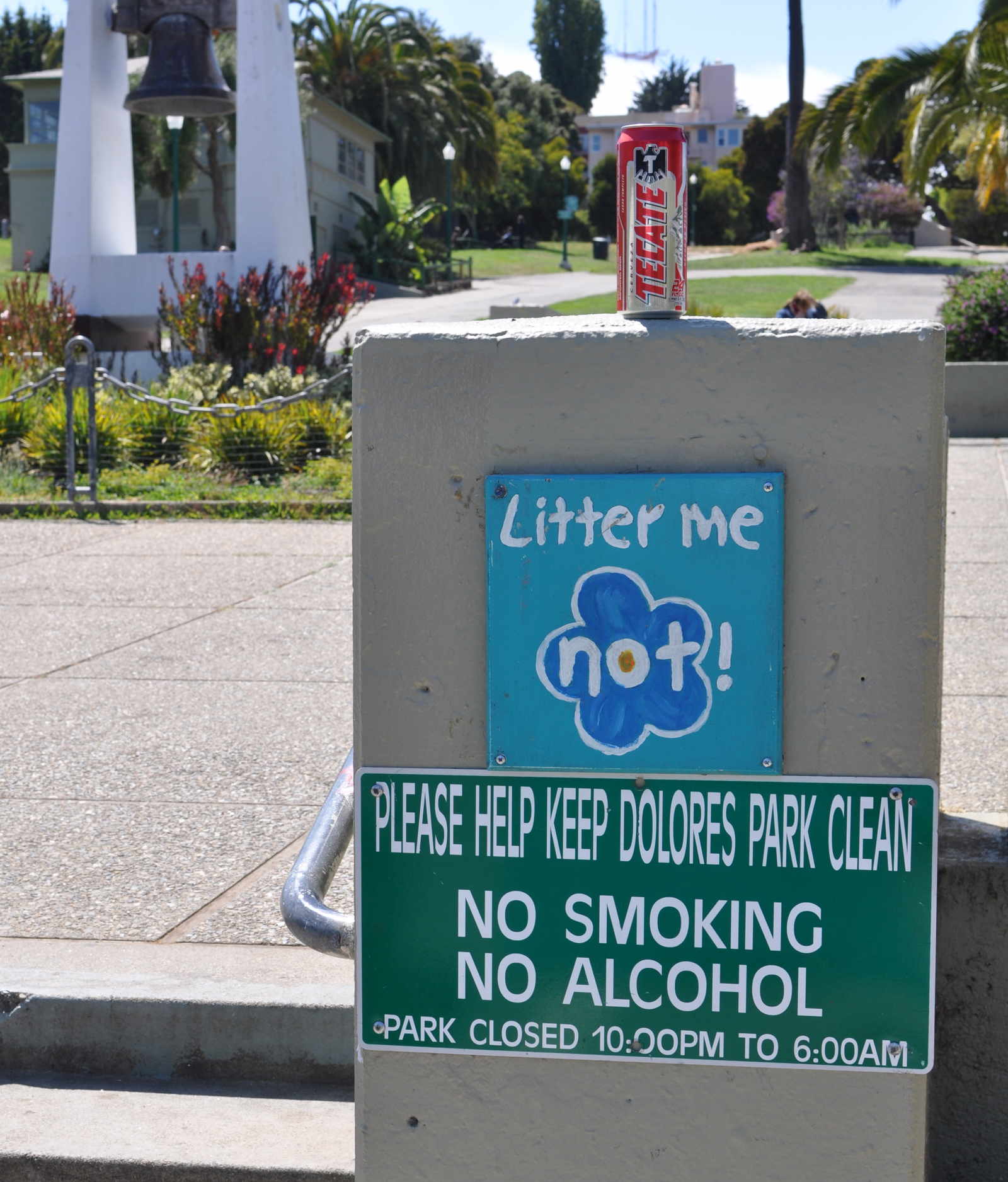 If you remember the summer of 2009, the police began enforcing drinking laws in Dolores Park through rumor and spectacle.  Then a leaked memo dropped, brought headlines to SFgate, the Examiner, and forced Bevan Dufty to actually come out of his hole to sit down with bloggers, journalists and park activists.  The result of the controversy was an absence of continued police presence well into 2010.
Suddenly last weekend, news spread of SFPD kicking out the commerce.  Then this week signs went up around the park telling people not to smokes and drink.  Was this a sign of a 2009 relapse?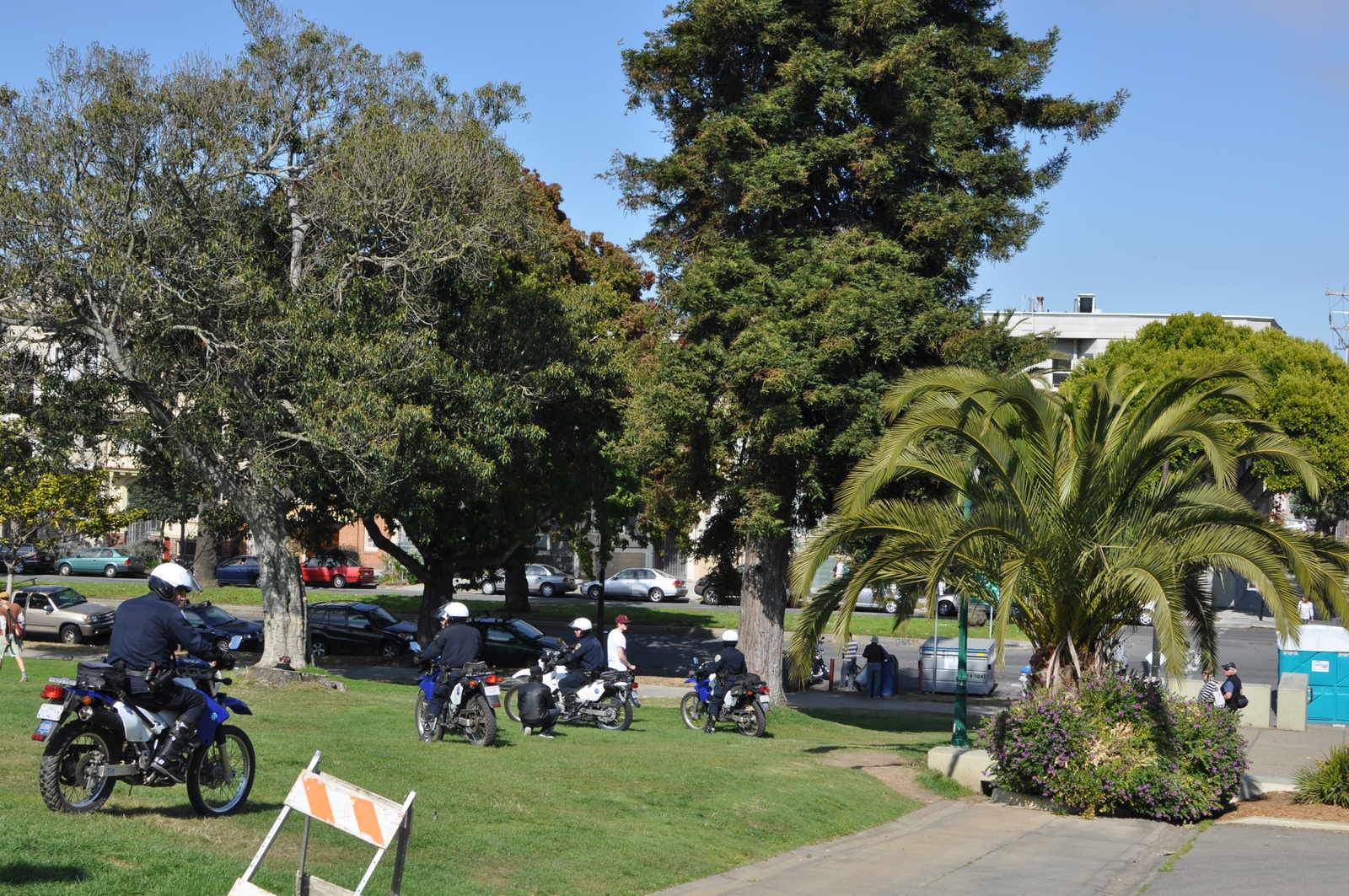 Yesterday afternoon, a pack of 5 police officers armed with guns and dirt bikes went through the entire park, forcing people to throw out their beers, leash their dogs and stop selling ice cream sandwiches.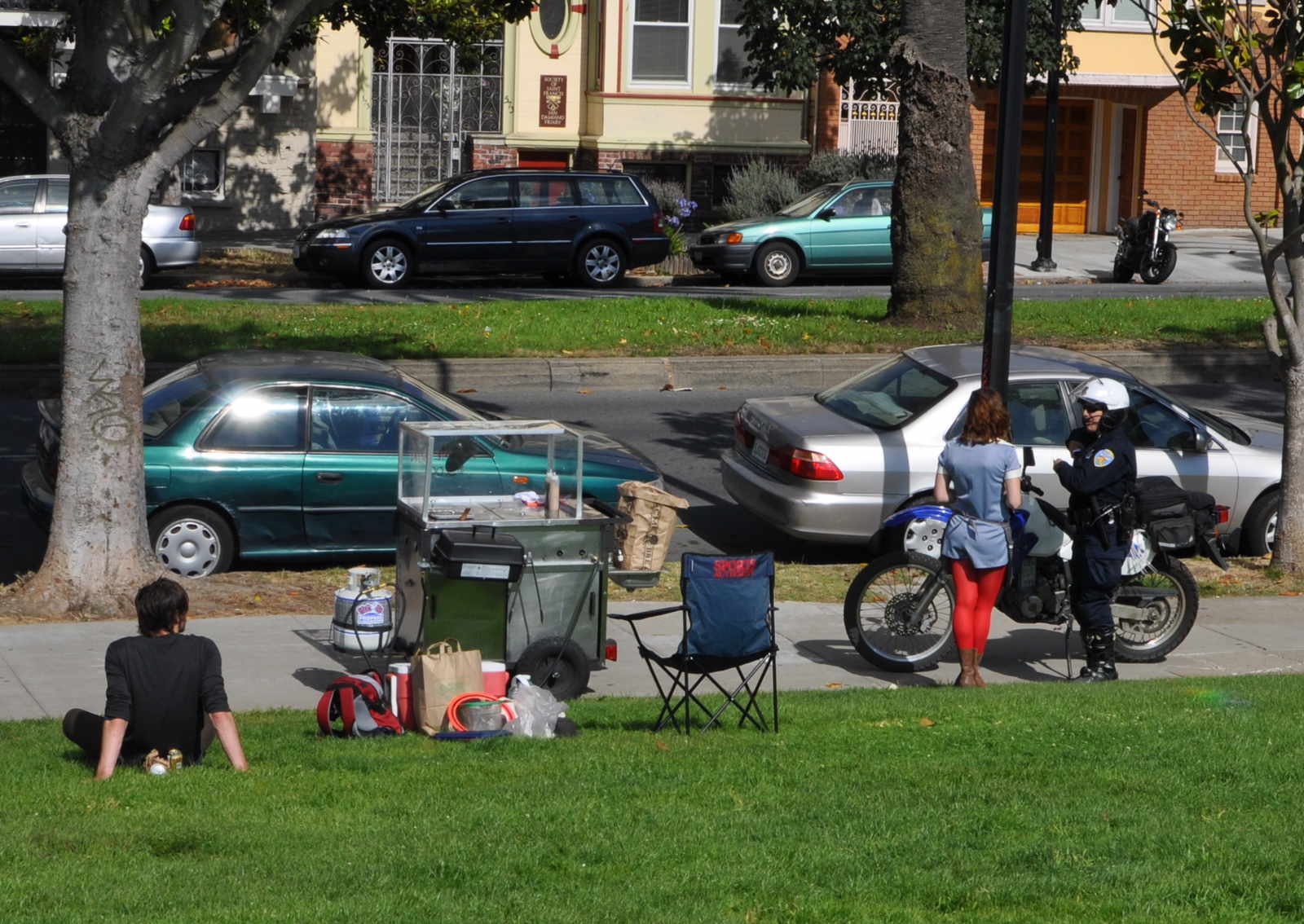 An aspiring hot dog vendor was cited by this officer, likely costing her all the money earned that afternoon.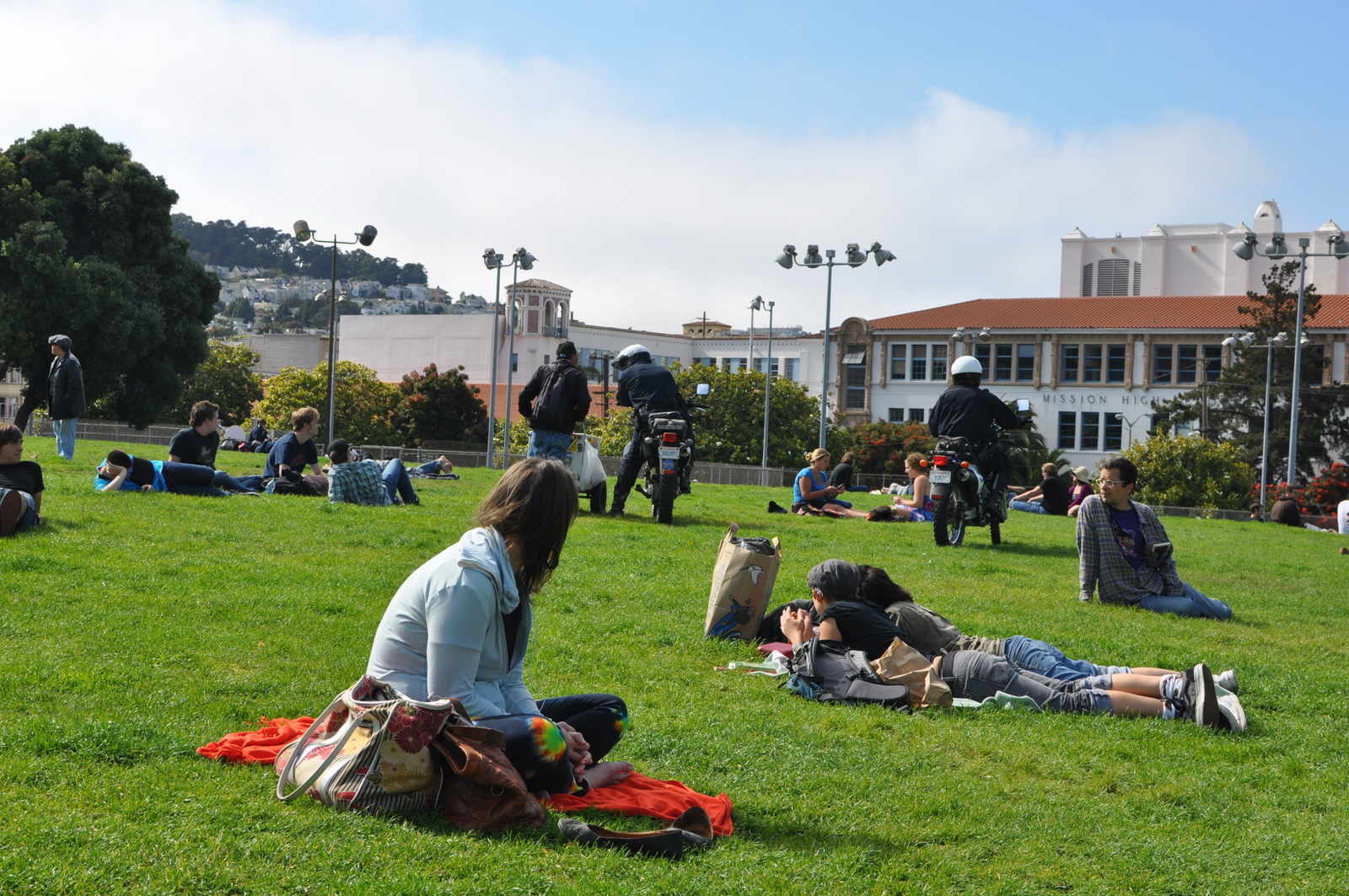 Ice cream vendors were also asked to leave.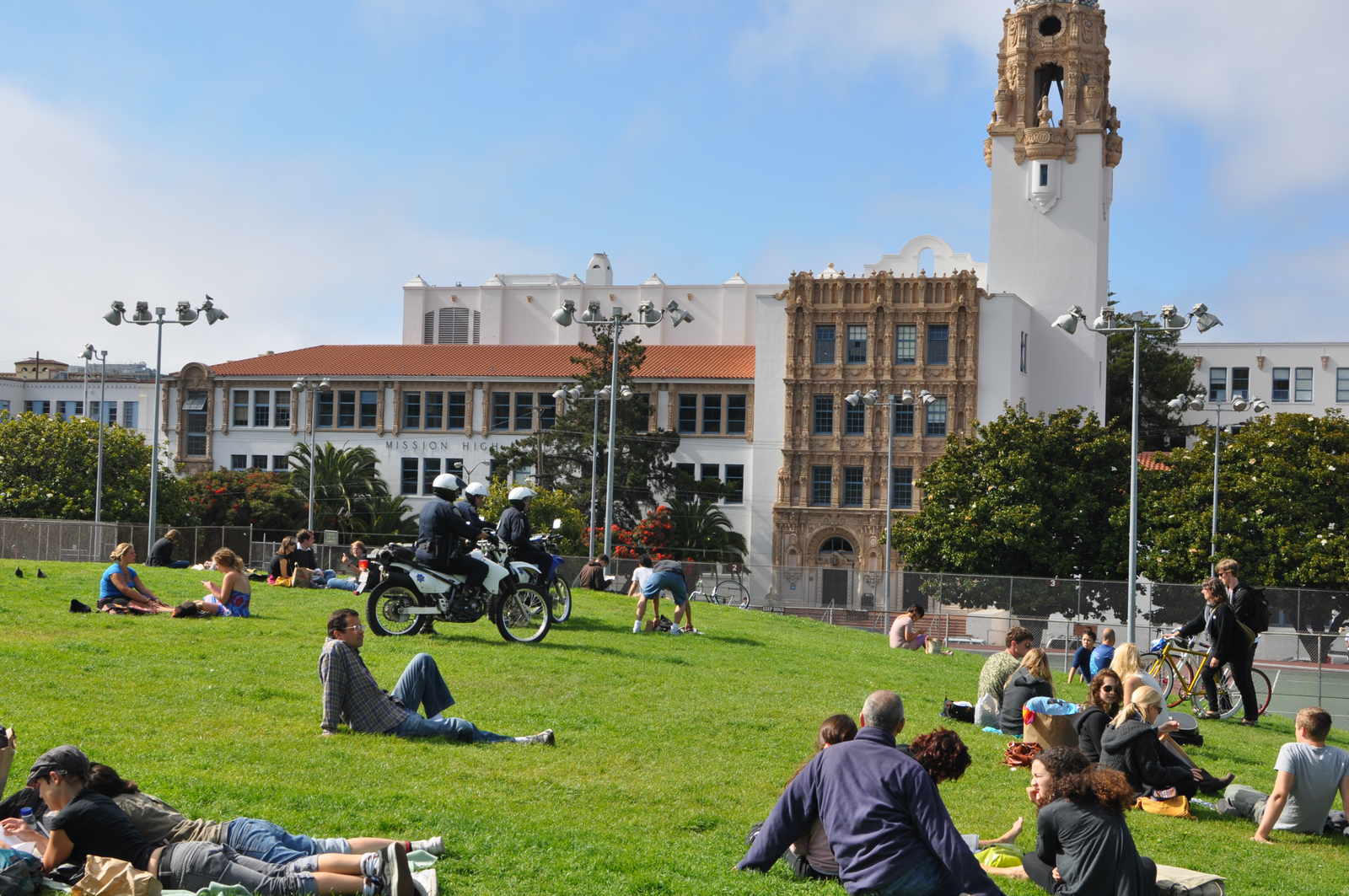 I watched police escort this harmless, quiet man out of the park.  He wasn't visibly doing anything aside from drinking a tallboy.
Is this waste of resources going to become a daily routine for SFPD?  Sure hope not.
UPDATE: SFPD confirms to Mission Loc@l that they are, in fact, stepping up patrols in the park and they have no estimation as to when they'll back off.