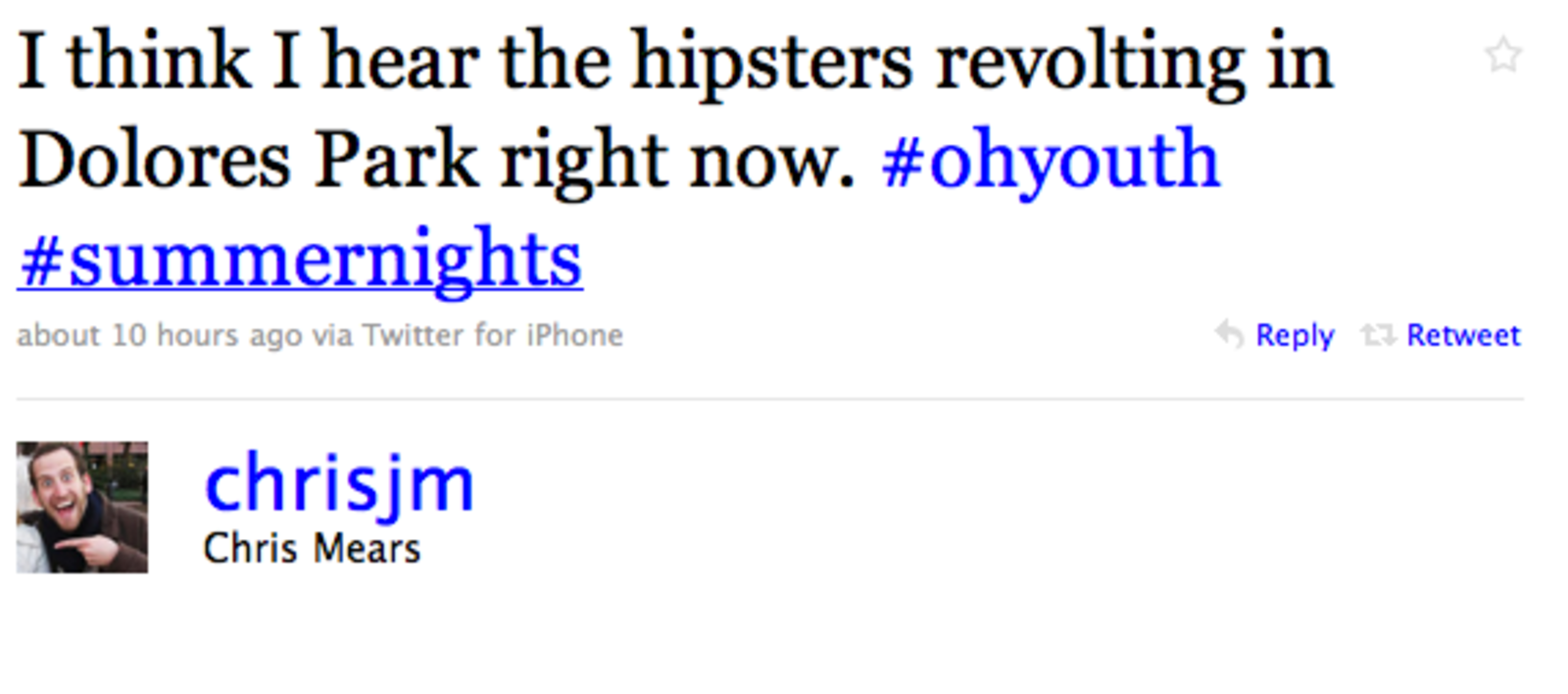 Last night was certainly a showdown in Dolores.  At 10pm, the cops rolled through the park to kick everyone out, only to immediately head out to 22nd and Capp South Van Ness to deal with an outbreak of gang violence.  At 11:30, as Dolores Park neighbor and reader Michael noted, the police came back in greater numbers to finish the job:
The police closed the park at 11:30 with multiple cop cars, sirens, megaphones, etc.  A cop-woman was shouting for 20 minutes straight in a plaintive tone.  About 300 people stayed to protest, and the cops just kept shining bright lights at them until they left… sad state of affairs. The Sept .1 community meeting should be a fucking hoot…

You know what was more disruptive than the sound of partiers? Sirens and megaphones. Egads.
A quick Twitter search indicates there was also a Rolling Stones sing-a-long during the protest.