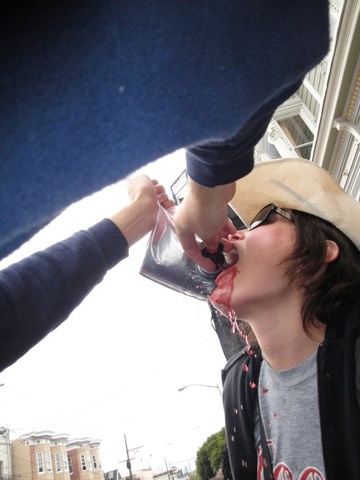 The Chronicle is reporting this morning that alcohol will be, yet again, banned from Bay to Breakers:
Race organizers plan to announce today that the 100th running of the world-famous, 7.46-mile footrace will take place May 15, 2011 - only this time, "there will be no alcohol, period," race spokesman Sam Singer said.

…

"Bay to Breakers is very concerned that someone is going to get hurt or worse because of the overconsumption of alcohol," Singer said. "Unfortunately, people can't control themselves."
I personally don't see how they could enforce the ban, but the fact that they are keeping this drum beat going for yet another year gives me the willies.  They claim police will be "arresting" people drinking beer, yet last year I was cracking beers and watching people urinate right in front of cop's eyes.  Are the police really going to pull a 180 and start enforcing these laws?
Also, I hate to tell you this, but people can control themselves.  We just don't want to.