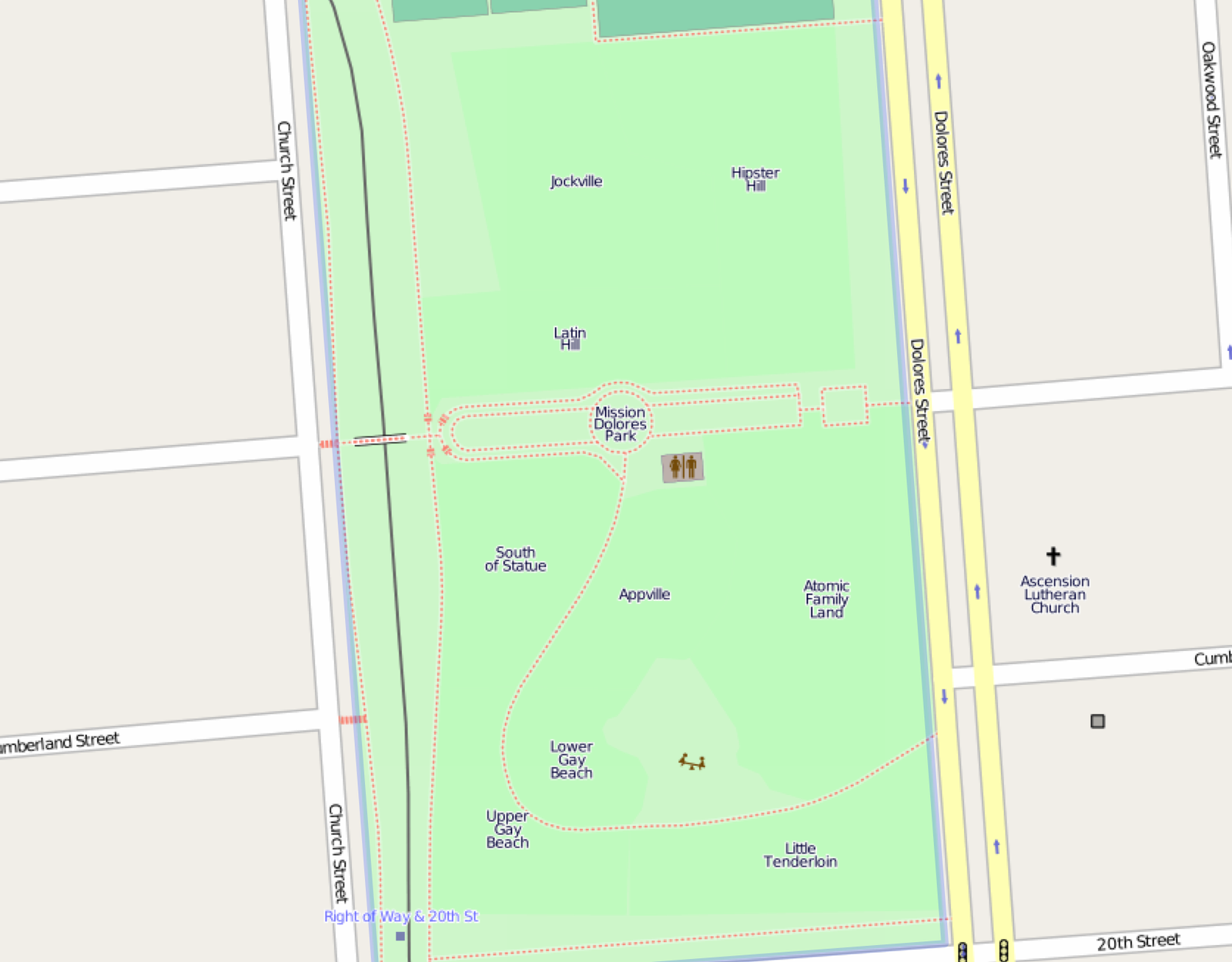 I'm not completely sure what this OpenStreetMap thing is all about—I think it's Google Maps for people who hate cops—but their coverage of Dolores Park is packed full of convenient and not totally bullshit names for the park's various ethnic neighborhoods. (Compare this to Apple Maps, which merely highlights where various drug dealers can be found pushing their products onto bored teens.)
Many of the names have been around for a while and slipped into the general Mission lexicon (Hipster Hill, Gay Beach).  And while some old favorites are missing from the list (namely, Tallboy Terrace), there are some startling additions: Atomic Family Land, South of Statue, Appville, and Little Tenderloin.
Of course, "Little Tenderloin" seems the most bizarre and confusing (are there people selling drugs? bed bugs? public pooping? art galleries? Twitter employees??), but who am I to question technology.
[via Tom Coates]