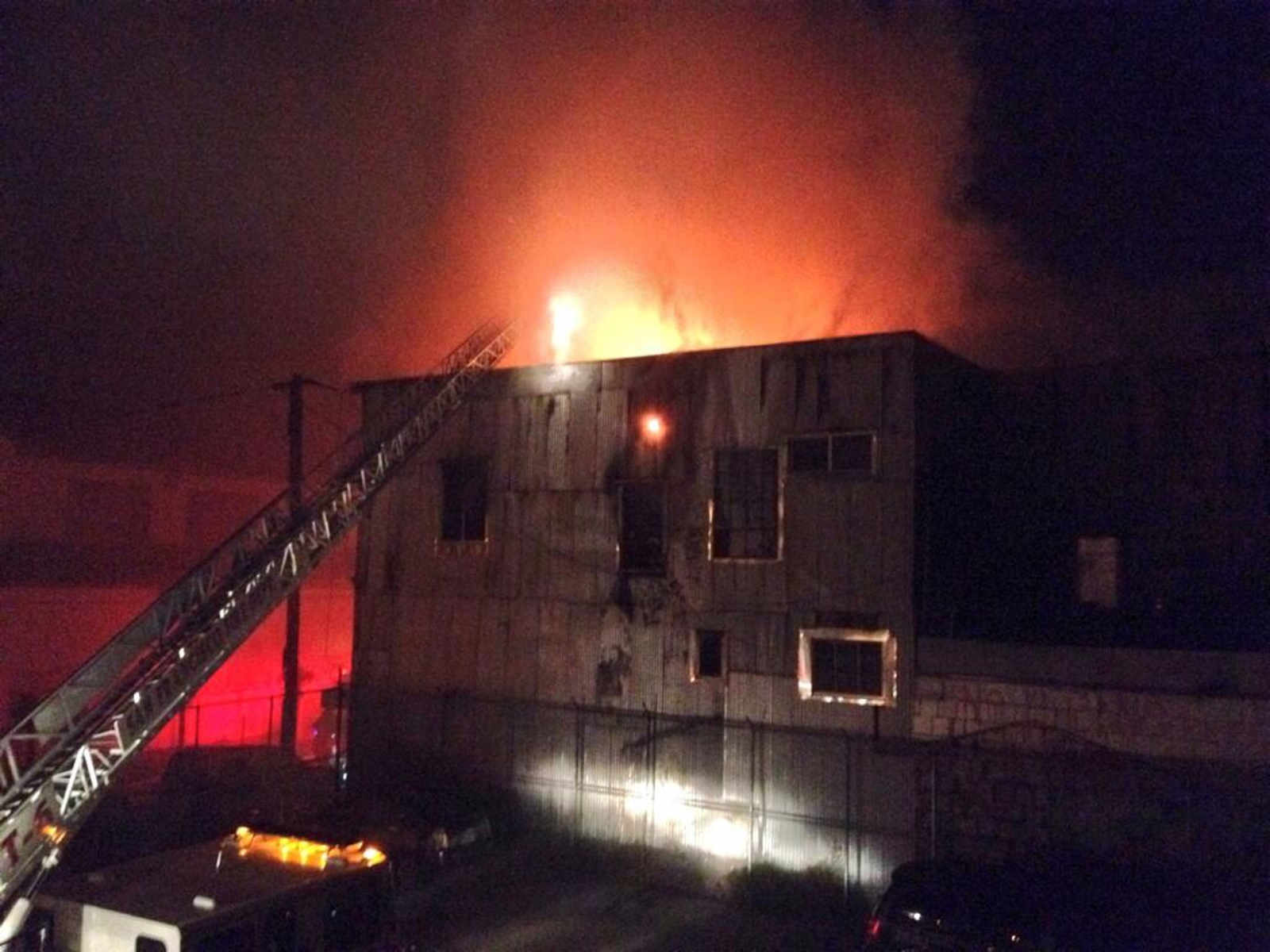 This morning at 6:28am, Kyle Smeallie alerted us that there was a fire burning on Stevenson Street, off of 14th, in a warehouse that houses Benny Gold, artists, and a few other businesses.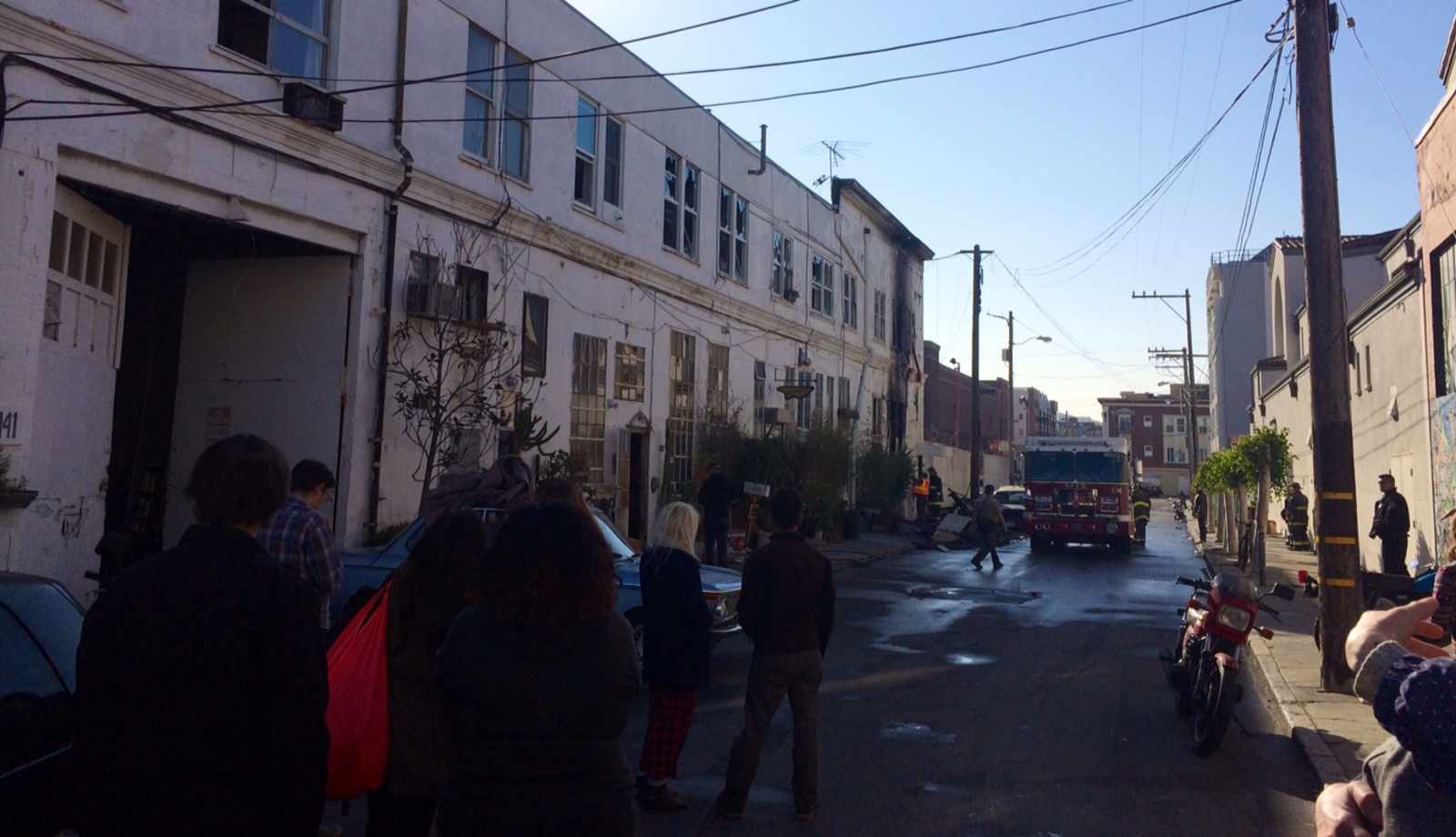 As of 10:30 this morning, five engines remained on the scene, and the smell of burnt wood was still pungent through Civic Center.
An officer at the scene wasn't able to provide any details, but at least 15 people were left standing on the street.  We'll update if we hear more.