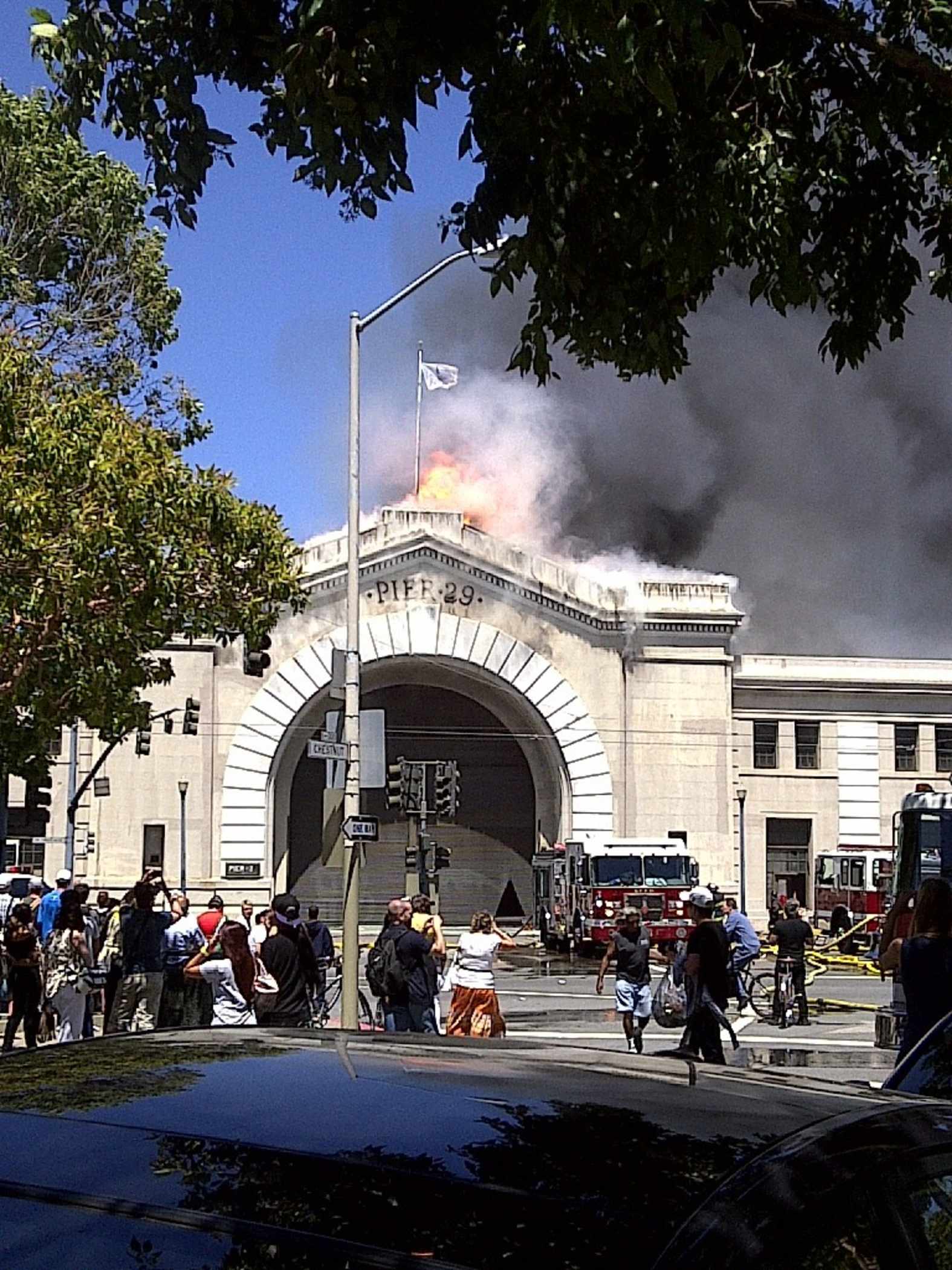 Local messenger Storts is out taking photos of a raging three-alarm blaze at Pier 29, site of the upcoming America's Cup.  Details are not readily available, but SFgate has a little on it:
The fire broke out shortly before 2 p.m. It has affected Muni service in the area, with the F Line historic streetcars being turned around at the Ferry Building.

The pier is part of an area being reconstructed to host next year's America's Cup yacht race. The building is believed to be unoccupied, and no injuries have been reported.