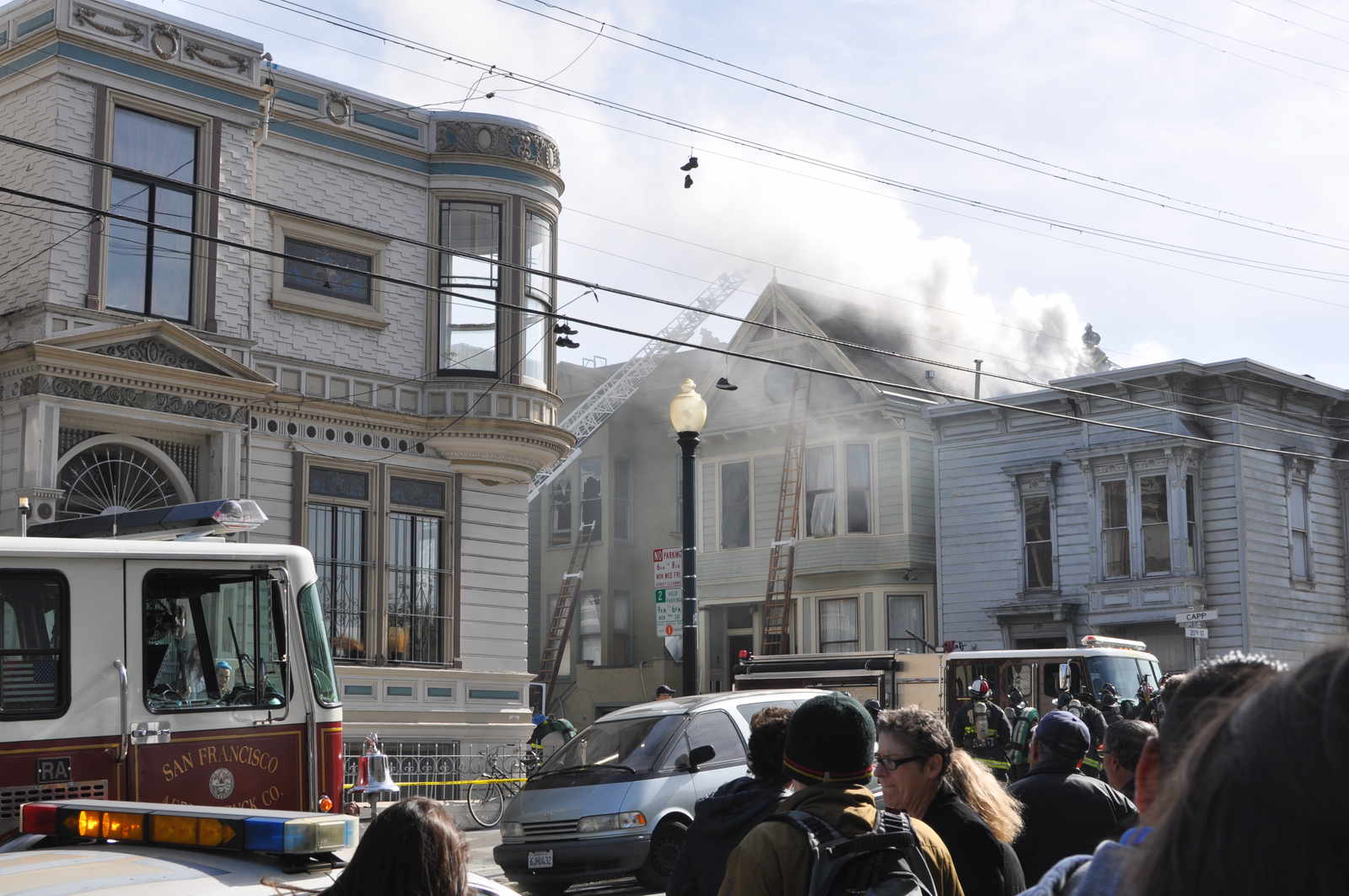 There's currently a three alarm fire burning at the corner of 20th and Capp.  Unfortunately, two buildings were burned out, but it appears David Ireland's house at 500 Capp Street is going to be alright.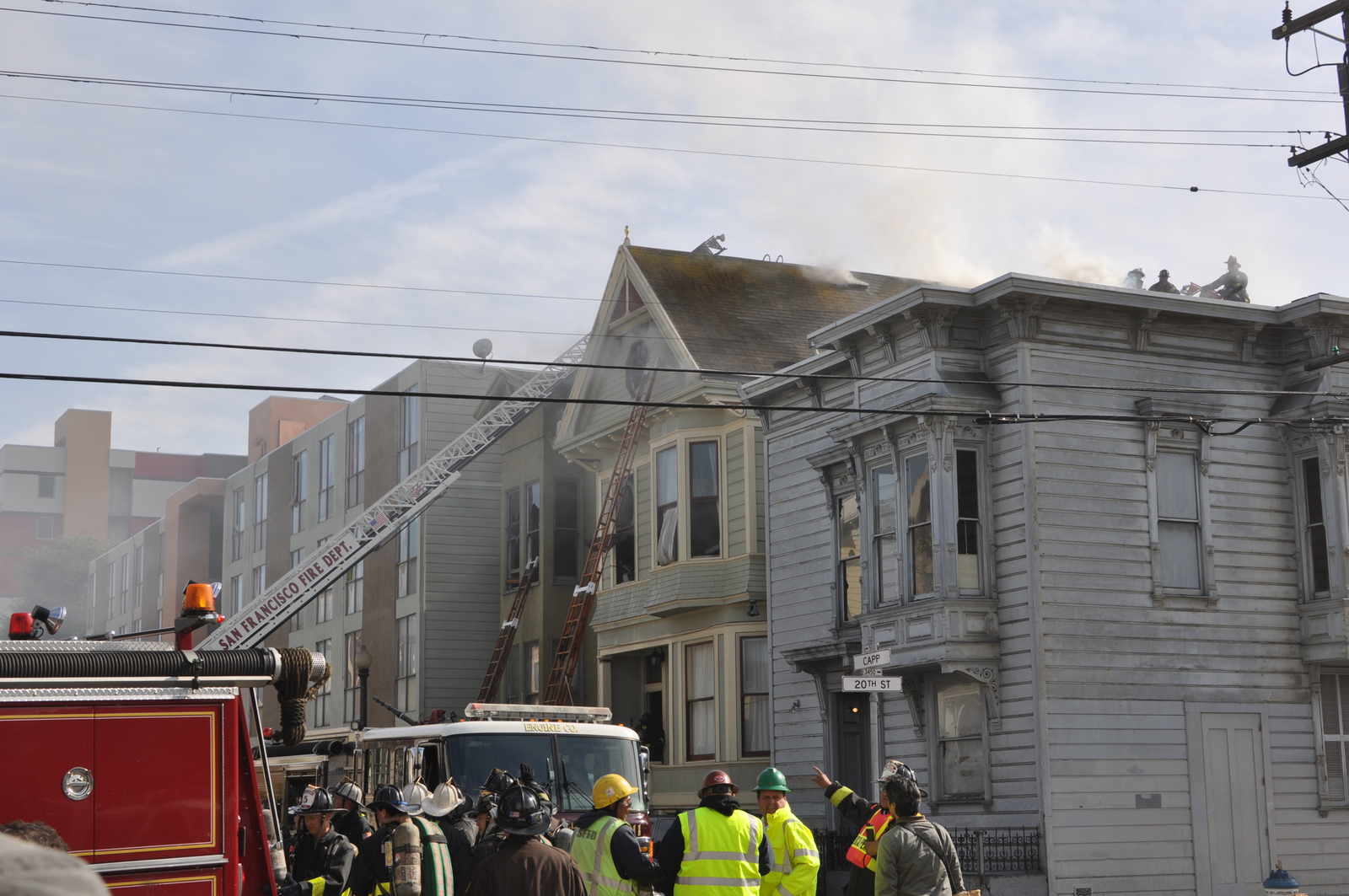 Alternate view.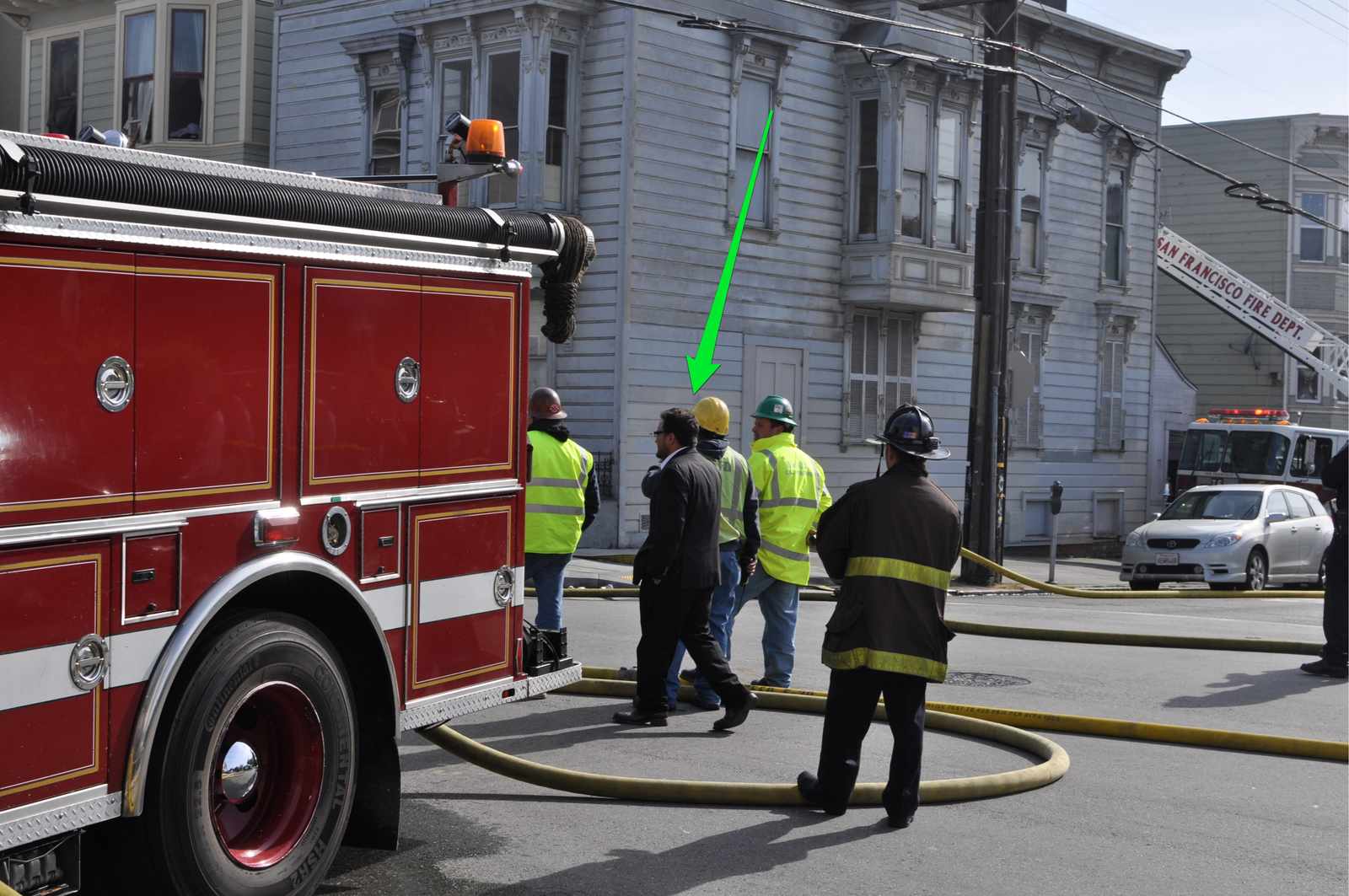 David Campos showed up to oversee the situation.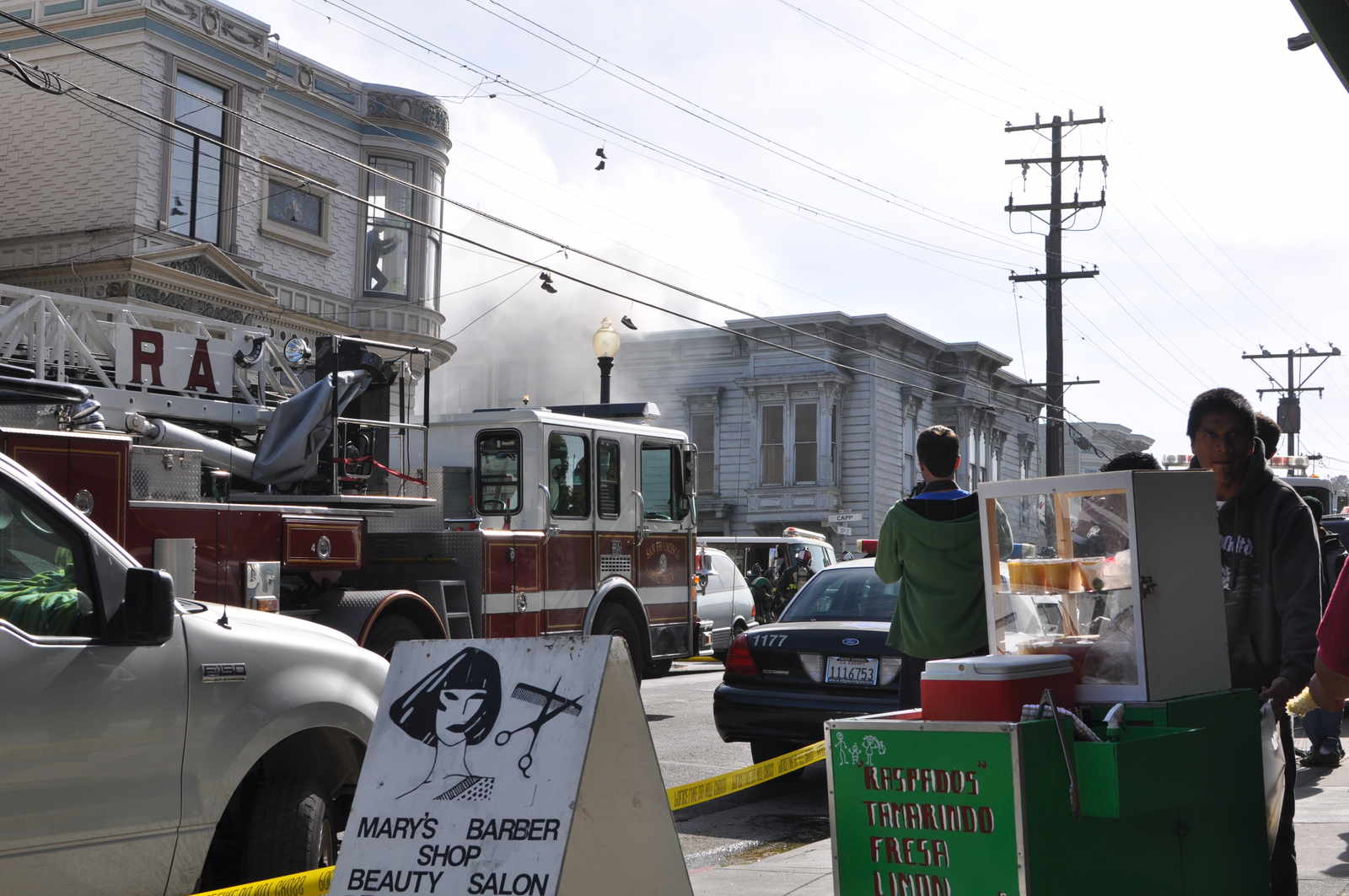 And the vultures showed up to sell food to the onlookers.