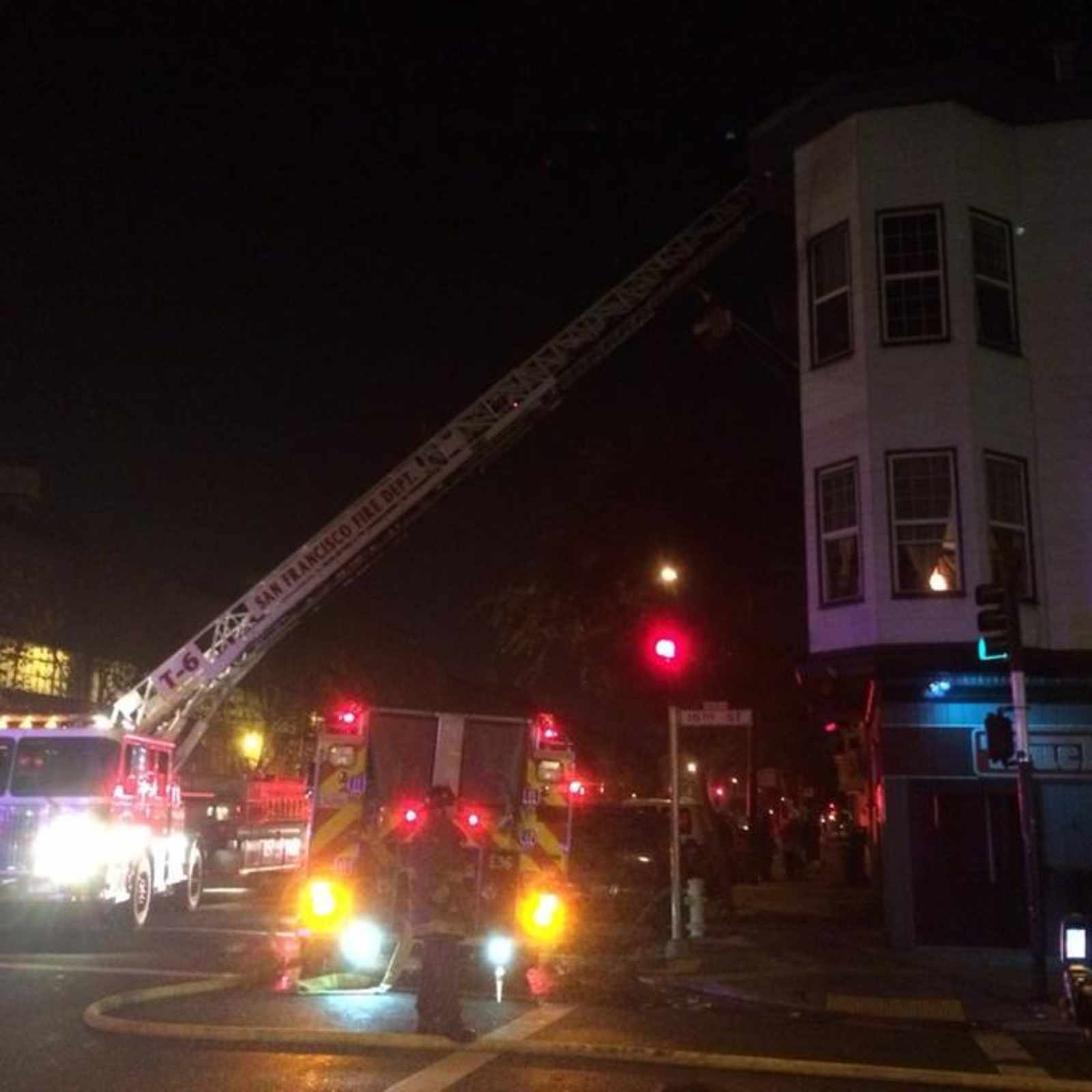 Around 9:30pm on Saturday night, the apartments above Truck at 15th and Folsom caught fire.  Reader Tuffy filled us in on what he knows:
My friend's house above Truck caught fire [Saturday] night. At least one person went to hospital with bad burns. No word on how the house or Truck fared.
We reached out for word on the bar, building, or resident's condition in light the fire, but were unable to hear or find anything conclusive.  One witness of Twitter claimed that "the entire contents of the bar Truck" was on 15th and Folsom, but it's unclear what that meant (perhaps patrons?).  We'll update this post if we hear more.
Update, from Tuffy:
The fire apparently started with some gas cans and one if the residents rushed to get them out of the house. Some gas spilled in him and he received some burns on his hands and legs but saved the building.
Update II: Dj Honeycutt, the badass who put out the fire's girlfriend is raising money for his medical bills, as he's uninsured.  As you can see, it looks bad, so help out if you can.