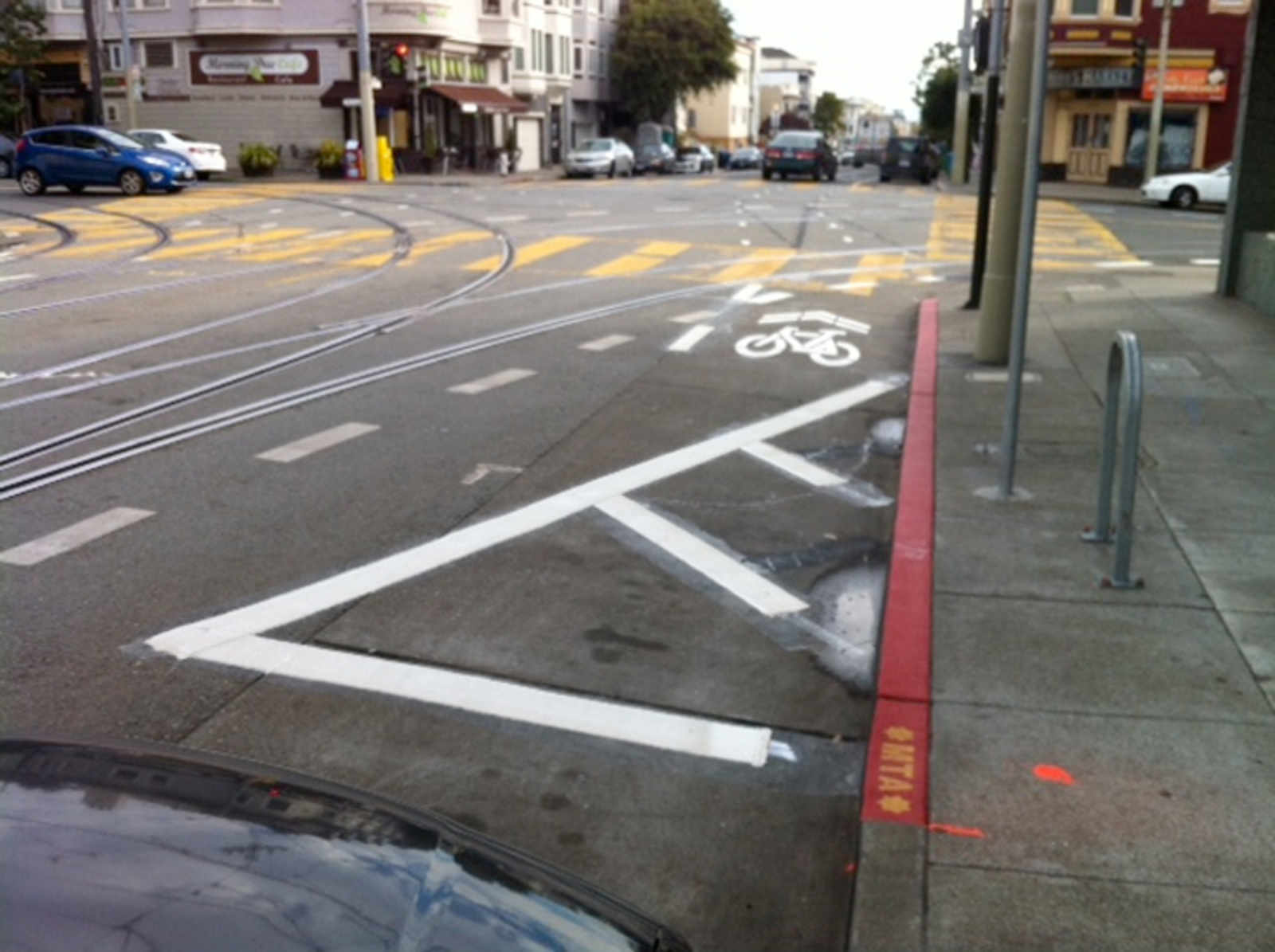 Striking a blow to the schadenfreude of watching fellow cyclists eat it while biking across Muni tracks, SFMTA has decided to experiment with new bike lanes that cross 17th and Church's front wheel slip-n-slide:
The SFMTA added guidance markings this week to the intersection of 17th and Church Streets, where the 17th Street bike lane meets Muni's F-Market and J-Church streetcar lines. Car parking spots near the corners were also removed to improve visibility and provide more room for cyclists to maneuver safely.

The dashed lines and sharrows direct cyclists to cross the tracks at nearly a perpendicular angle, which minimizes the risk that bike wheels will get caught in the track crevices — a common bicycling hazard in San Francisco. Similar treatments have been used in Seattle.
More pics of paint and people not falling over at Streetsblog.