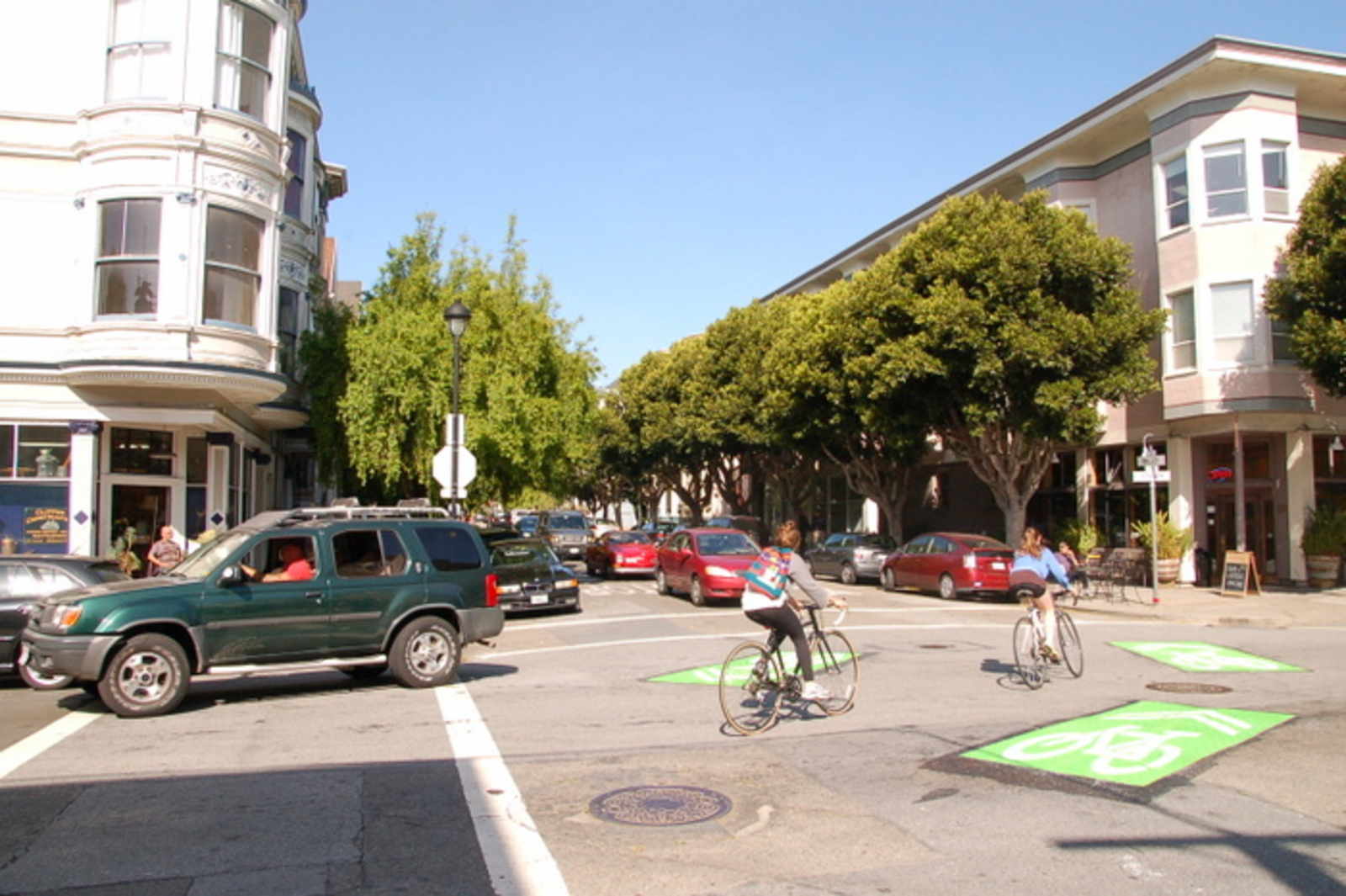 We've heard a bit about police getting a tad more harsh on cyclists in the Wiggle lately, so it's nice to see some positive change come to the meandering bike route.  Streetsblog reports:
Commuters on the Wiggle got a Bike to Work Day surprise this morning: green-backed sharrows guiding bicycle riders through the intersection of Steiner and Waller Streets.

The "sharrows were painted VERY early this morning and they are permanent," says a post on the SFMTA's Livable Streets Facebook page. Agency staff wrote that more will be added "as wayfinding guides all through the Wiggle" along each block and through other intersections in coming weeks.
Sure, the change is largely cosmetic and to the benefit of disoriented newcomers to the city, but change is change.  And change is good.
(Also, maybe motorists in the opposing lane won't seem so shocked and horrified when I make a left turn anymore because, you know, the road says it's okay.)