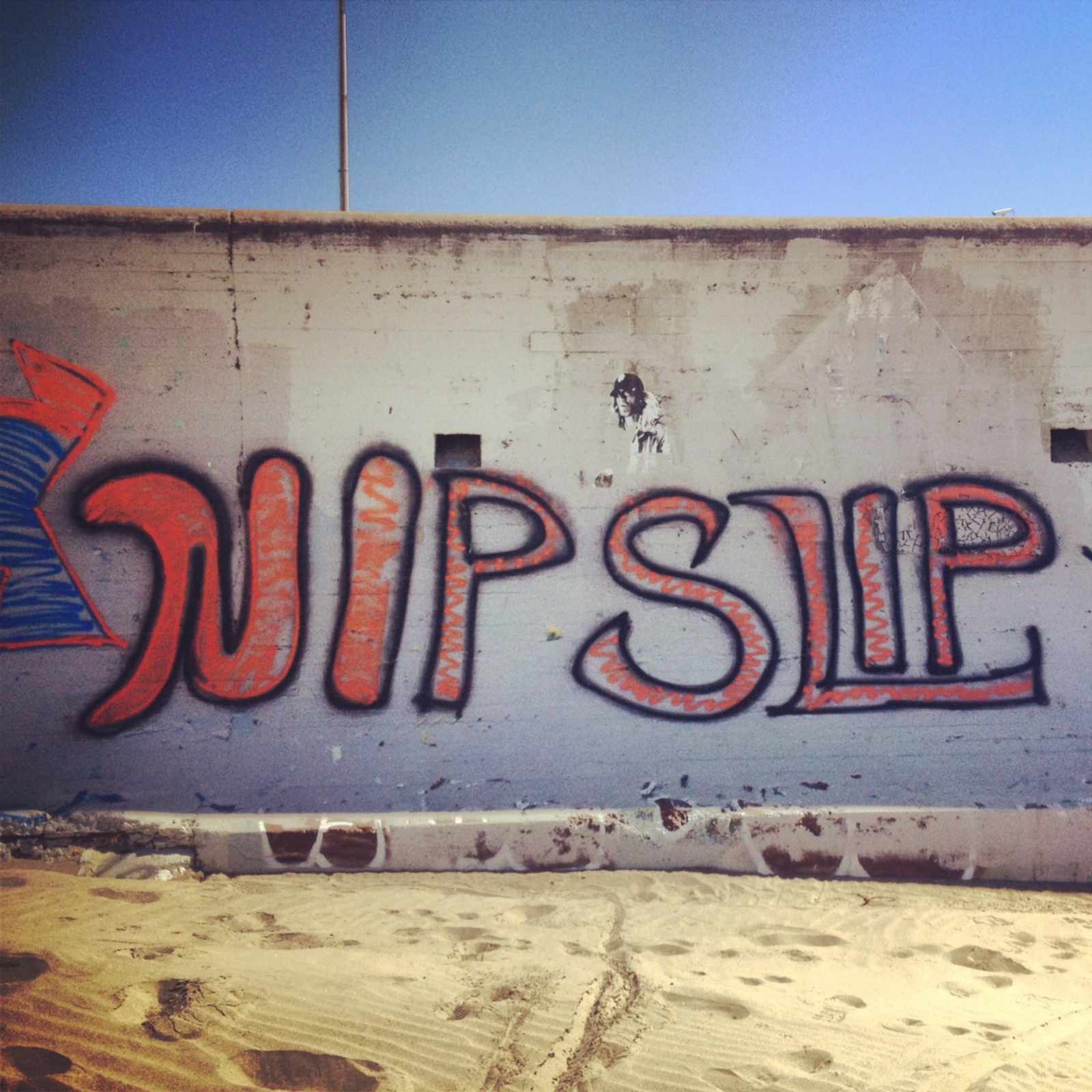 Ocean Beach's sea wall has been long host to criminal artwork, from the beautifully whimsical to the titillatingly juvenile (above).  But under a proposal by a neighborhood marketing company looks to make it all legitimate—a Clarion Alley by the sea, of sorts.  SF Weekly reports:
Their project proposes to turn the graffiti-covered walls on Ocean Beach into a public art space where residents and visitors alike can legally leave their mark on the city…

The agency hopes to turn Ocean Beach into a worldwide and family-friendly graffiti hotspot à la Venice Beach in Southern California.
Their associated petition campaign is crawling along, with only 136 people thus far endorsing the project.  But perhaps it should project should move forward anyway, given the wall's current hot spot status.