Our blog buddies on Bernal Heights recently discovered this fancy demanding note tacked up on one of their many community bulletin boards: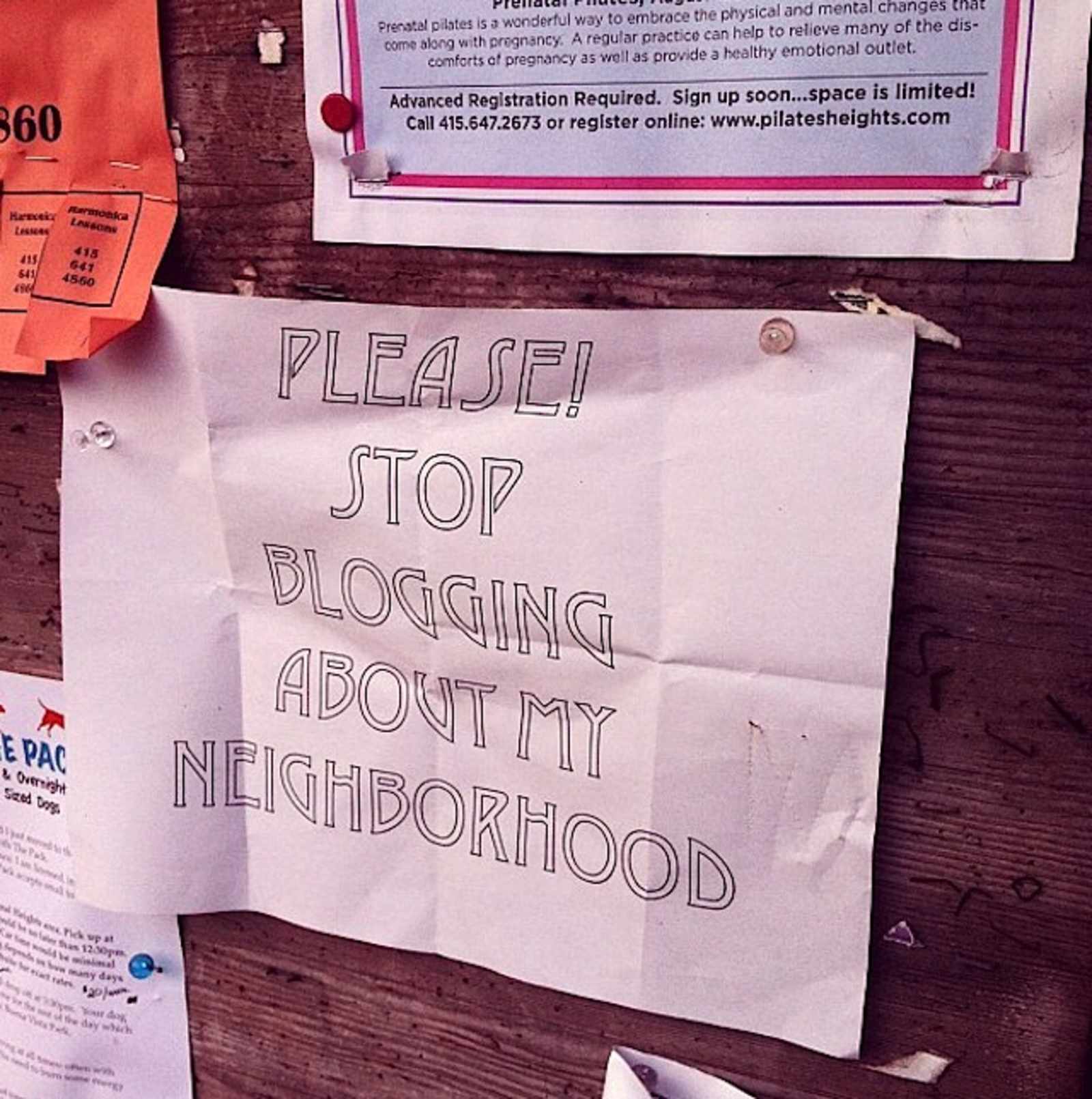 We here at UA aren't quite sure what their objection is, but now we gotta ask:
Is neighborhood blogging totally RUINING San Francisco? Are blogs contributing to gentrification?
How can I find an "authentic" neighborhood to call my own, and still satiate my need for pithy, insightful commentary about local street art?
Do neighborhood Tumblrs contribute to the discussion or are they just "white noise?"
Did blogging ruin Dear Mom's cred?
Is "Classy" the official font of the Mission?
Whats the deal with street pizza? Edible or no?
[via Bernalwood]