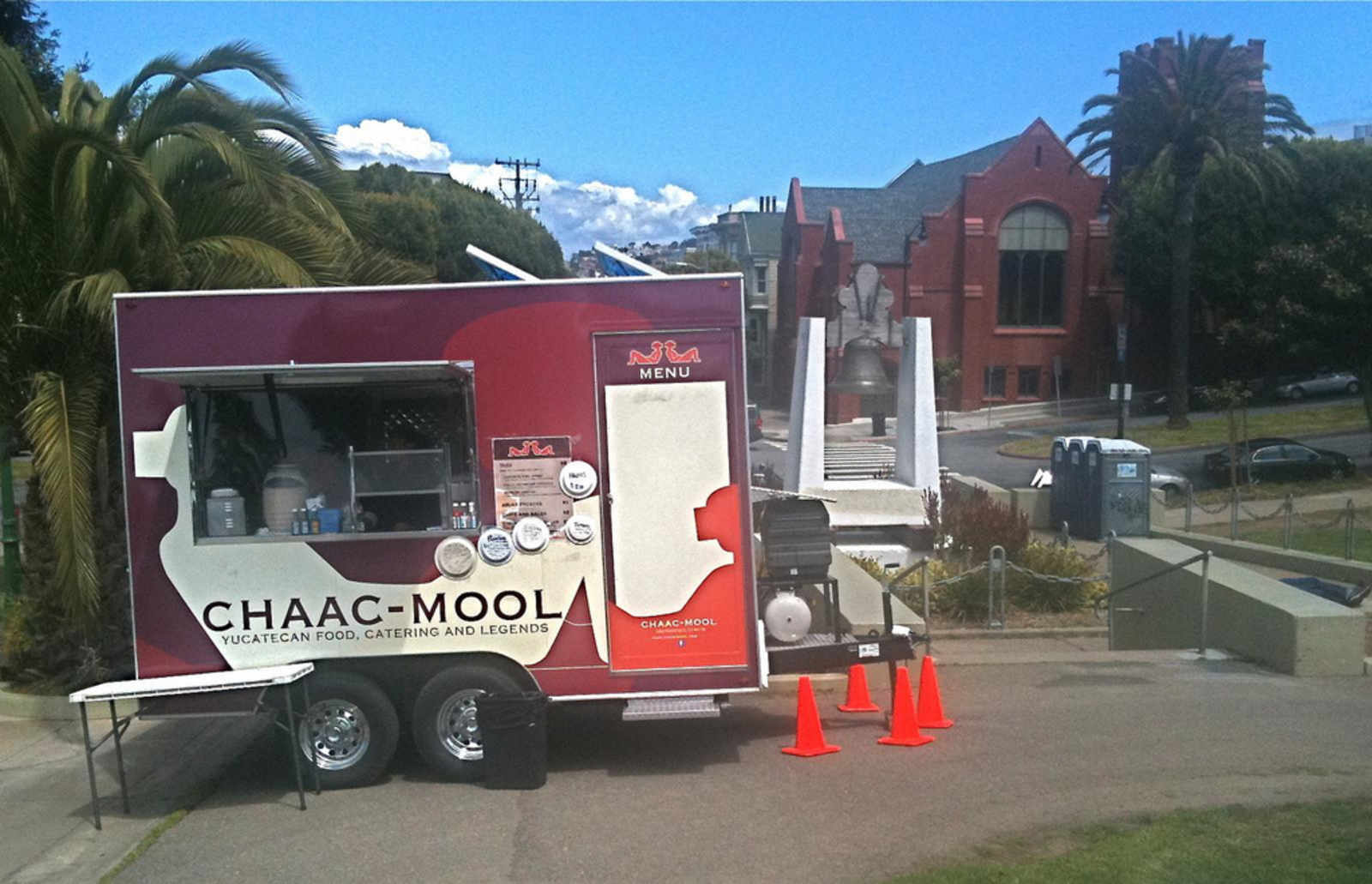 As many will likely recall, one of the biggest concerns about the Department of Recreation and Park's decision to commercialize Dolores Park was where exactly the department planned on placing the food trucks. People pointed out that putting the trucks on or near heavy use areas would upset the vibe of the park, others worried that putting it too close to 18th and Dolores would add further traffic and pedestrian stress to the commercial corridor.  As a compromise, the department agreed to place any food trucks on the paved section by the playground, two blocks away from the most trafficked area of the park.
However, this solution created its own problem.  When the renovation fencing went up recently, Chaac-Mool's truck was largely sealed off from the rest of the park.  The department recognized this problem months ago and Nicole Avril, Director of Partnership and Resource Development for Rec. & Park, proposed a temporary location that would not cause food carts to be put in the middle of the park.  From the Oct. 7th commission meeting minutes:
I also want to discuss what will happen when the playground undergoes renovation, sometime hopefully next year.  As this playground renovation will occupy a large part of the southern portion of the park including the identified location for Blue Bottle Coffee it was necessary to find an alternative location during construction and due to uncertain construction logistics we haven't identified exactly where that will go but we are proposing that it go against what is going to be a construction fence.  It's also on this map, it's hard to see but it's the top white box.  This is almost 1000 feet away from 18th Street and Dolores.
Subsequent meetings and dialogue reiterated this proposition and assurance that food trucks would be kept away from high-usage area until it was generally accepted as fact.  And while this may not seem like the biggest deal in the world (the truck is still on pavement, not parked on the corner of 18th and Dolores, and who cares about that nice view of 19th?), situations like these continue to erode the credibility of anything Rec. & Park tells us.