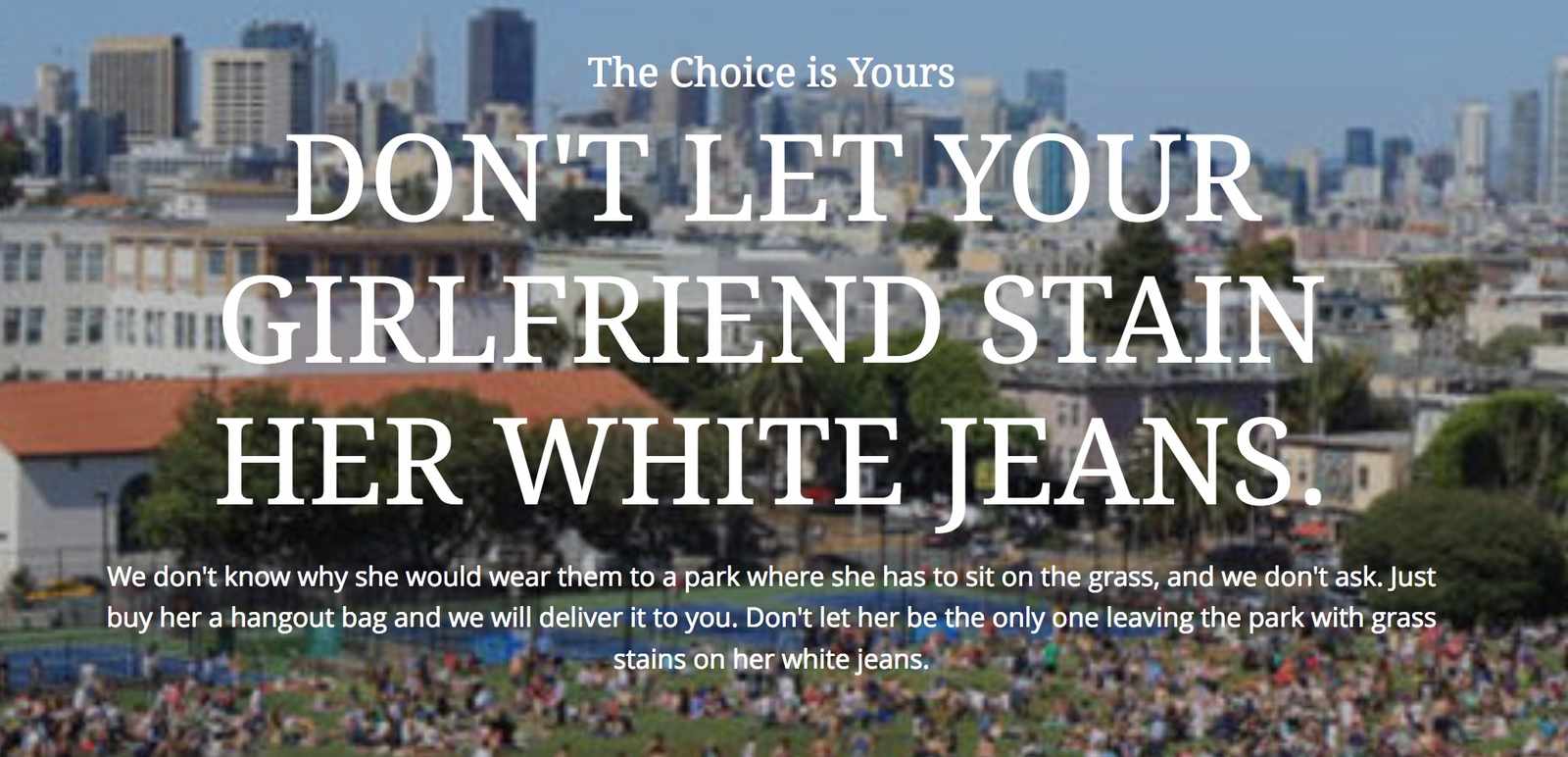 Dolores Park, a vast wilderness with absolutely no services within walking distance, finally is blessed with the amenities it has so long lacked. Dolores Delivery, a delivery startup catering to San Francisco's many man-boys who cannot handle dirt on their girlfriend's asses, recently launched with the promise of serving up "essentials" to the "coolest park in the world."

What exactly are those "essentials"? Beer? Various drugs? Sunscreen? Random parrots? Surprisingly not. Instead, Dolores Delivery plans to "constantly update and improve your Dolores Park experience" by selling inflatable lounge bags.

"Don't let your girlfriend stain her white jeans," the company's website beacons. "We don't know why she would wear them to a park where she has to sit on the grass, and we don't ask. Just buy her a hangout bag and we will deliver it to you. Don't let her be the only one leaving the park with grass stains on her white jeans."
Admittedly, it's hard to imagine a world in which anyone would buy something to sit on besides to preserve a pair of white jeans, but the copy remains sexist on multiple levels. Women are too stupid to wear appropriate clothing to parks? Guys shouldn't be burdened with the mere presence of female dolobutt? Men must protect their short-sighted companions from the cruelties of nature? No thanks.

And yet? The company seems to be doing just fine. As this blogger witnessed last weekend, the company's inventory was flying off the proverbial shelves with folks lining up to pay up to $50 for what amounts to a bunch of nylon.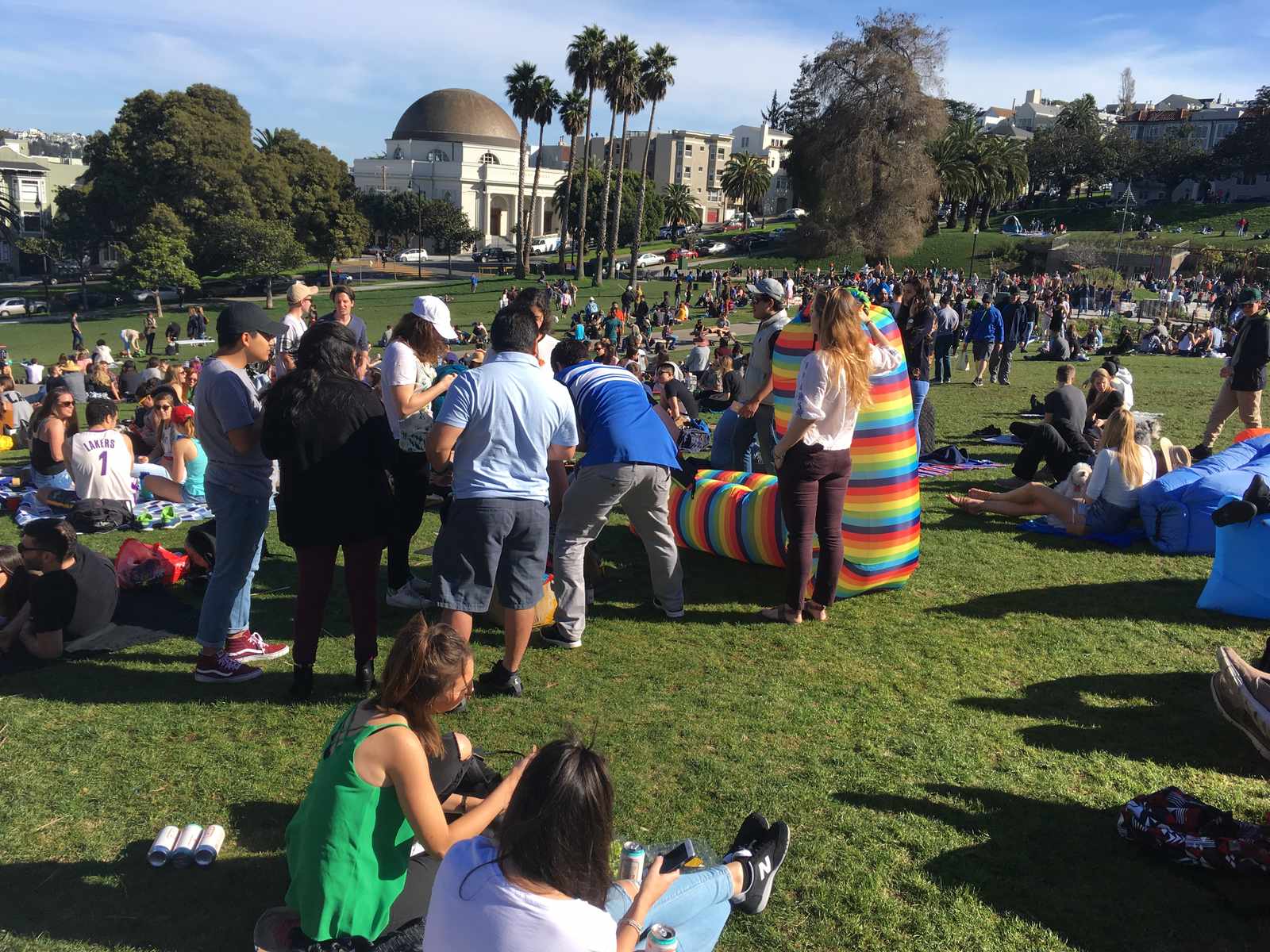 Of course, this poses the question: does anyone even wear white jeans to the park? Dolores Delivery seems to be solving a problem that doesn't exist, continuing the long-and-proud Silicon Valley tradition.