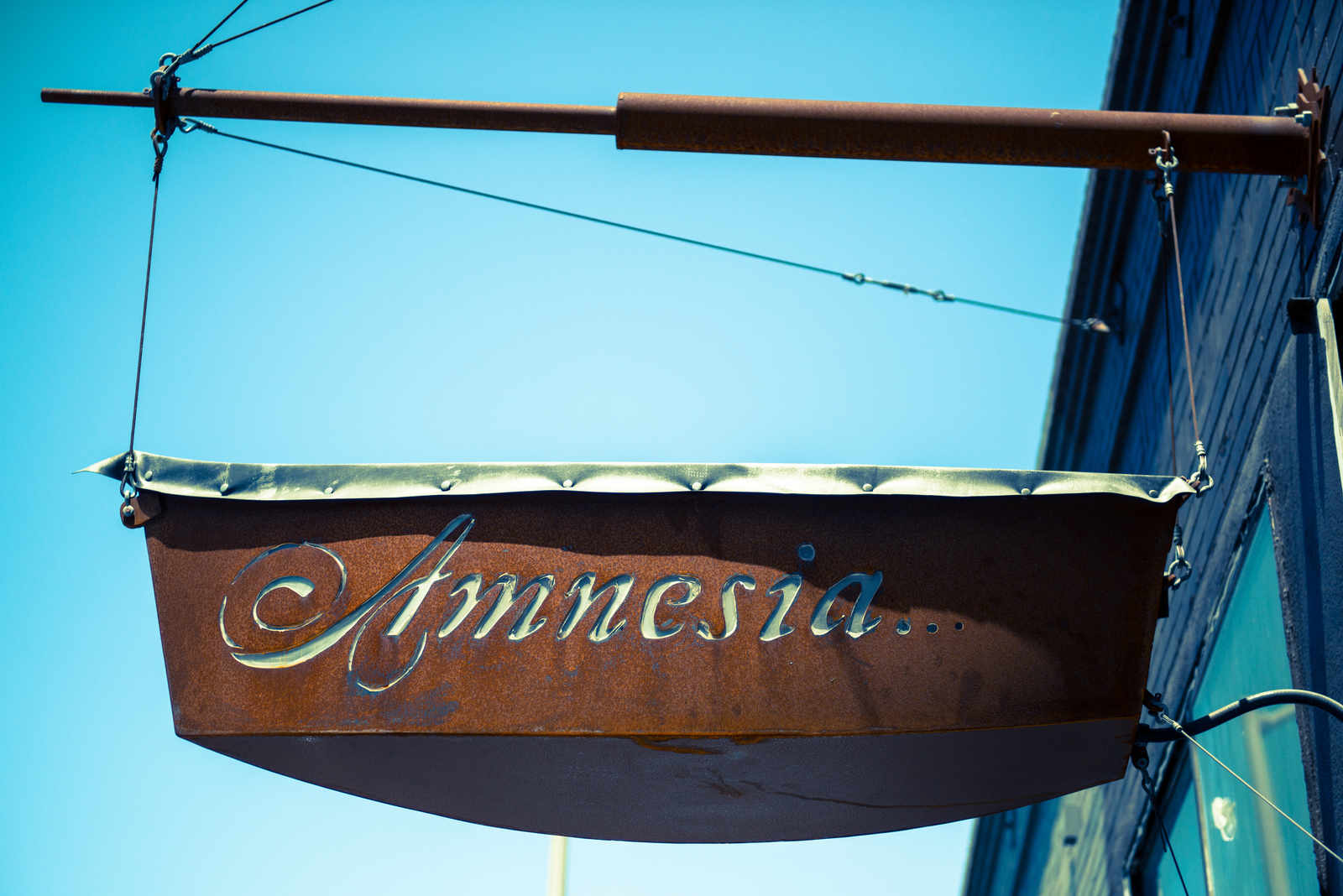 Amnesia, the hole-in-the-wall bar/venue on Valencia Street, has been sold to the owners of City Beer Store. Shawn Magee, who has been running the bar for the past fifteen years, made the announcement today on the bar's Facebook page:
I am writing with some news: I am leaving Amnesia. Obviously, this has not been an easy decision for me to make, and has been lingering in my mind for the past few years. It feels like breaking up with someone I'm still in love with. It's not you, it's me, honest. Anyone who knows me knows how much I love this community, and it pains me to mess with something that is so loved, especially when things are changing so drastically all around us. But don't fret! AMNESIA IS NOT GOING ANYWHERE. It is being passed into capable hands, people who I believe will try their best to keep the integrity of this place and enhance it in ways that I never could. […]

The bar will be passed to Beth and Craig Wathen, who currently own the great SOMA hang, City Beer Store. They are solid, community-oriented people who I have had the pleasure to work with over the past 4 years. They are coming in with two partners, good friends who were some of their original customers at City Beer. Let me be very clear: I hand-picked Craig and his crew to take over because he knows Amnesia and values its place in the community. Everyone should congratulate them. It is a big deal for them and they deserve absolute kindness and respect.
And while it is too early to know what changes, if any, the Wathens have in mind for the bar, there is one bit of bittersweet news in the announcement: Amnesia will be host to some rad secret shows in its final months. Again, from the announcement:
During the last few months of my reign as king toilet-scrubber, I plan to put on some special shows. I will post about these shows under the heading: "NOTHING'S HAPPENING." Some performers are veterans of the Amnesia stage who have grown too big to play on a regular basis, and some are personal favorites. So, if you see me post something about a secret guest, or a special show, you better do yourself a favor and get your ass down to the bar. I'd like to go out with a bang, and you could help me in that goal by supporting this music, respecting the performers, screaming appropriately, and dancing your pants off.
[Photo: potential past]