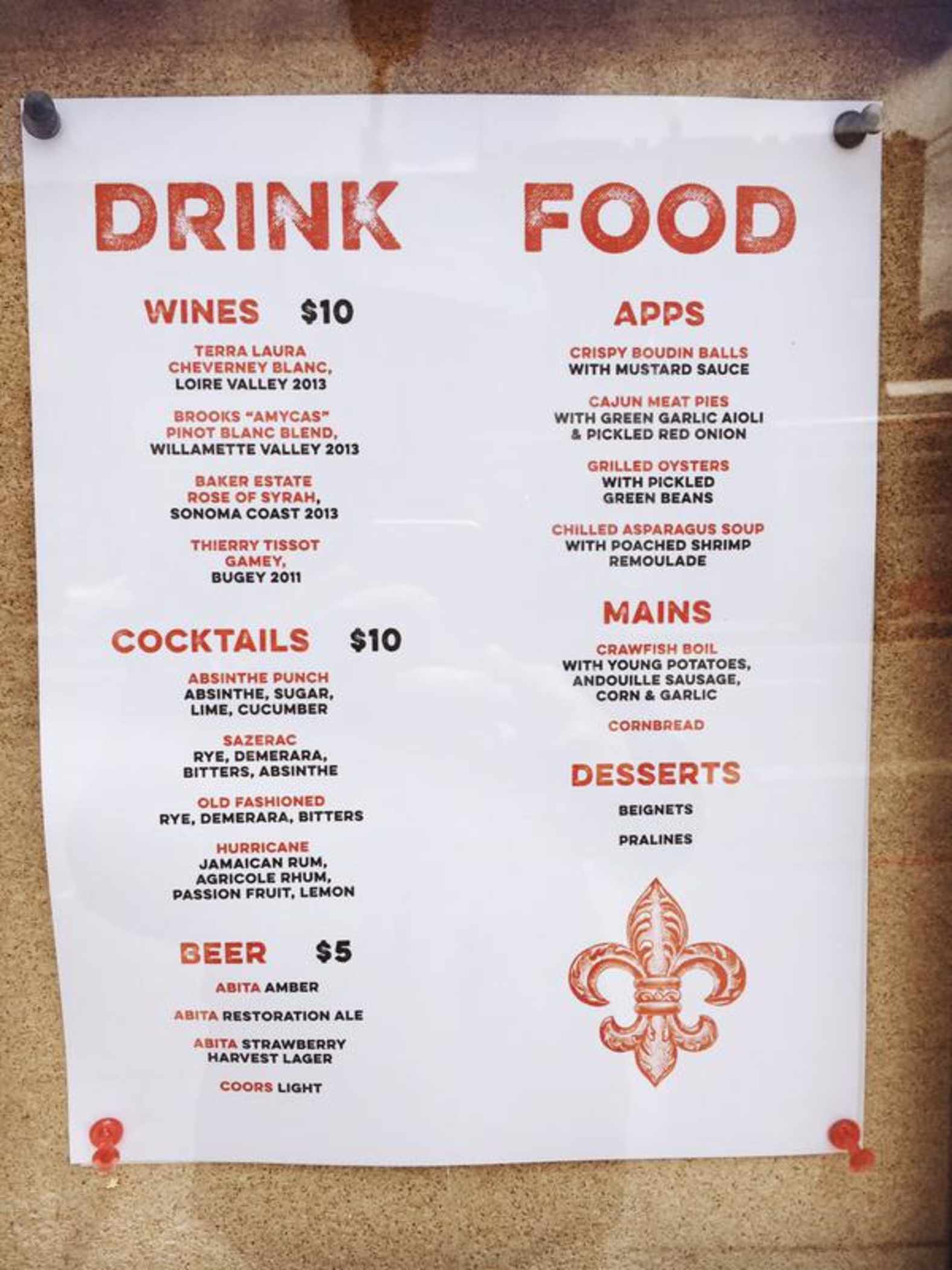 Much was written about the unexpected March closure of Richie Nakano's Hapa Ramen, with the story of a messy fallout between the cook and the investor to whom he sold an ownership share of the business taking front and center in the cautionary tale.
But up until this point, we've heard little specifics about the intentions of Owen Van Natta—the tech investor and owner of the now-shuttered Hapa Ramen spot on Mission Street. Well, our first hint as to what will replace the ramen spot comes in the form of the above pictured menu posted outside the restaurant.
And while the name of the new restaurant remains unknown, a logo calling to mind some sort of Guy Fieri tattoo suggests we can expect great things.
[Photo: Doctor Popular]