The intersection of Mission and 22nd is entirely shut down as a four-alarm fire continues to burn on the northwest corner of the street. The building that looks to be hardest hit by the fire contains both the Popeye's and the offices of Mission Local—in addition to numerous residential units.
The street closure has forced the rerouting of both the 14 and the 49 down South Van Ness for the time being.
The fire appears to be spreading west up 22nd Street, as these two photos taken moments apart (looking east from 22nd and Bartlett) seem to show: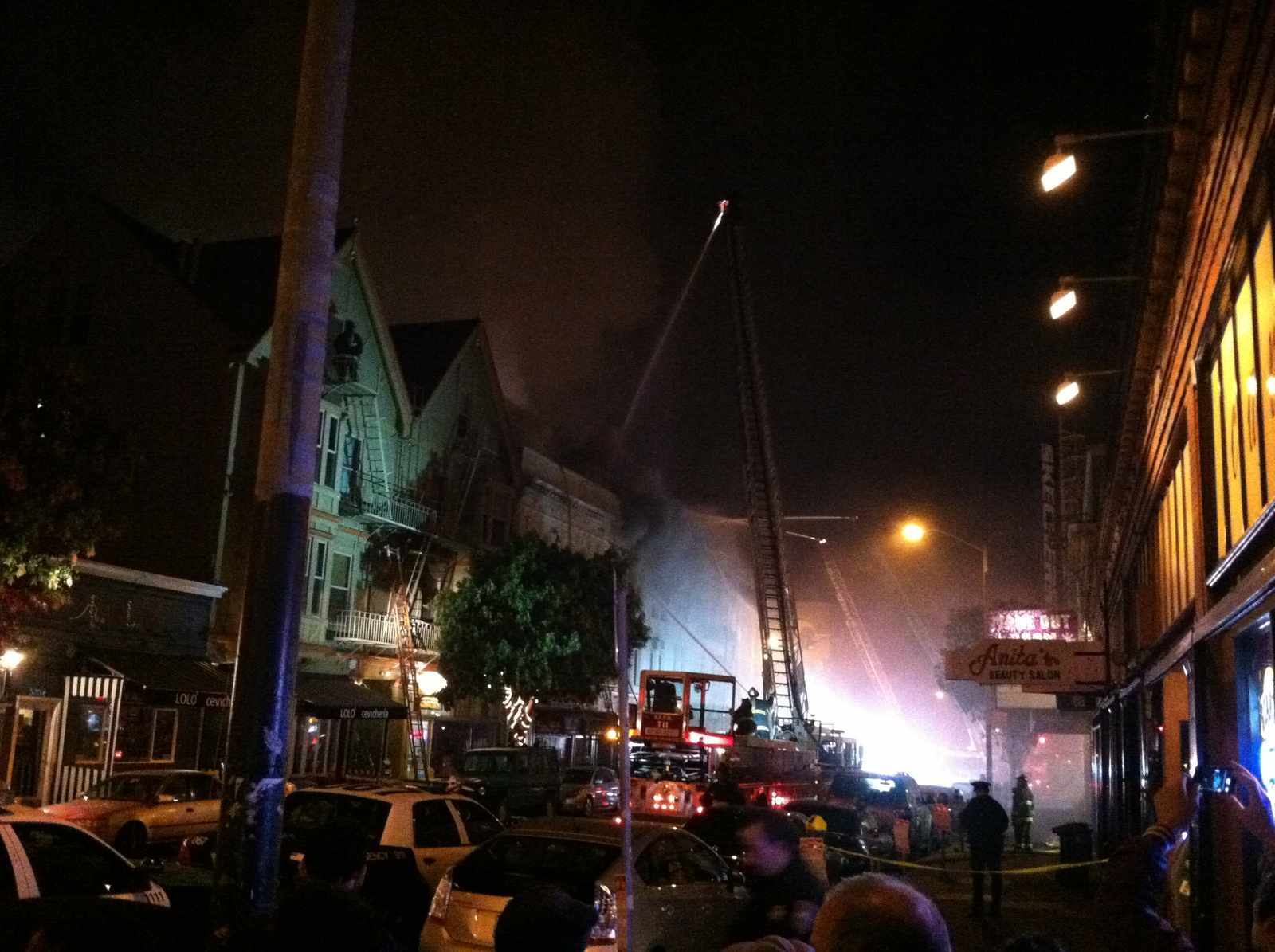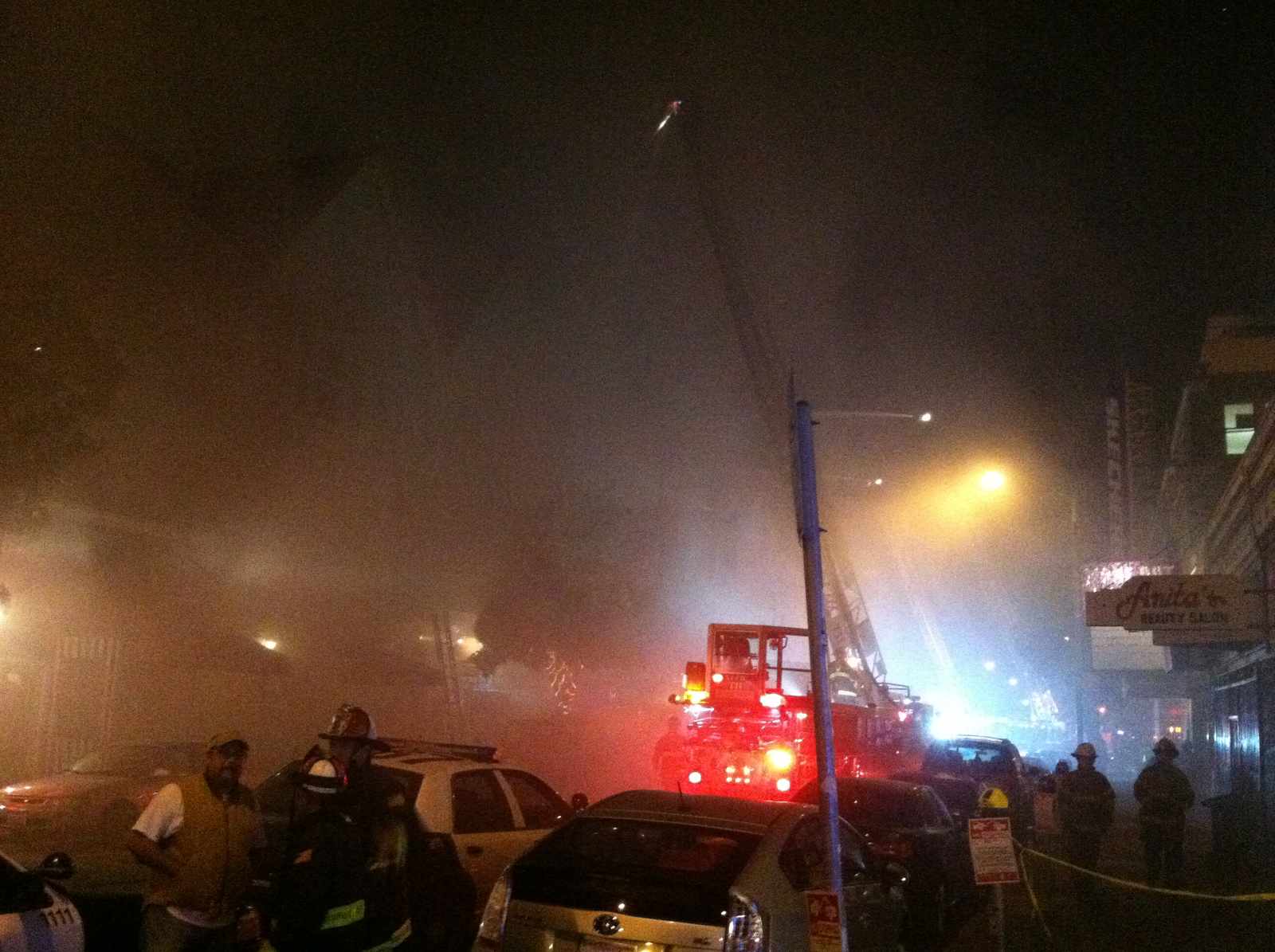 Update Jan. 29th, 10:30am: Last night's fire damage was extensive, both to persons and to property. San Francisco Fire Department Chief Joanne Hayes-White confirmed this morning that one adult male perished in the fire from a cardiac arrest, and Mission Local is reporting that "at least six additional people were being treated at an area hospital for smoke inhalation and burn wounds." This is in addition to the roughly 54 residents that have reportedly been displaced.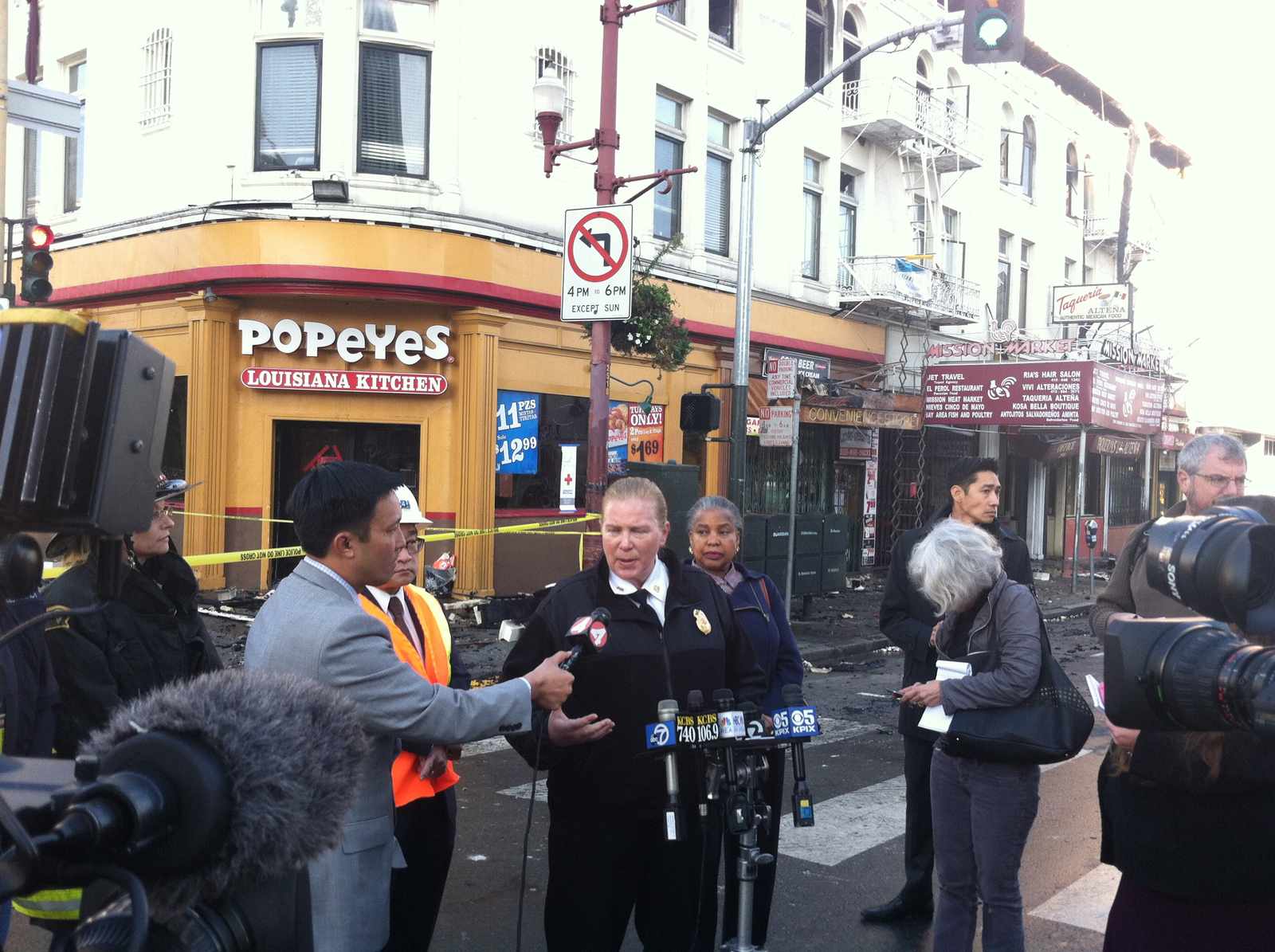 Chief Hayes-White said that it would be "days or weeks" until the origin of the fire is discovered, and that there are "concerns about [there] not [being] an audible fire alarm system and reports of people having difficulty accessing the fire escape."
She went on to say that Mission Street will remain closed to traffic until at least midday, when they hope to open at least one lane for Muni.
The damage from last night's fire extends past Mission Street, up 22nd. And while it is clear that the businesses directly affected by the fire itself will remain closed for some time, it is less clear what will happen to the businesses up 22nd, like Escape From New York and Revolution Cafe. When asked about when those businesses might be able to reopen, one SFPD officer informed Uptown Almanac that as there is extensive flooding and damage to electrical on buildings adjacent to the fire, SFFD would need to OK any business before it is allowed to reopen.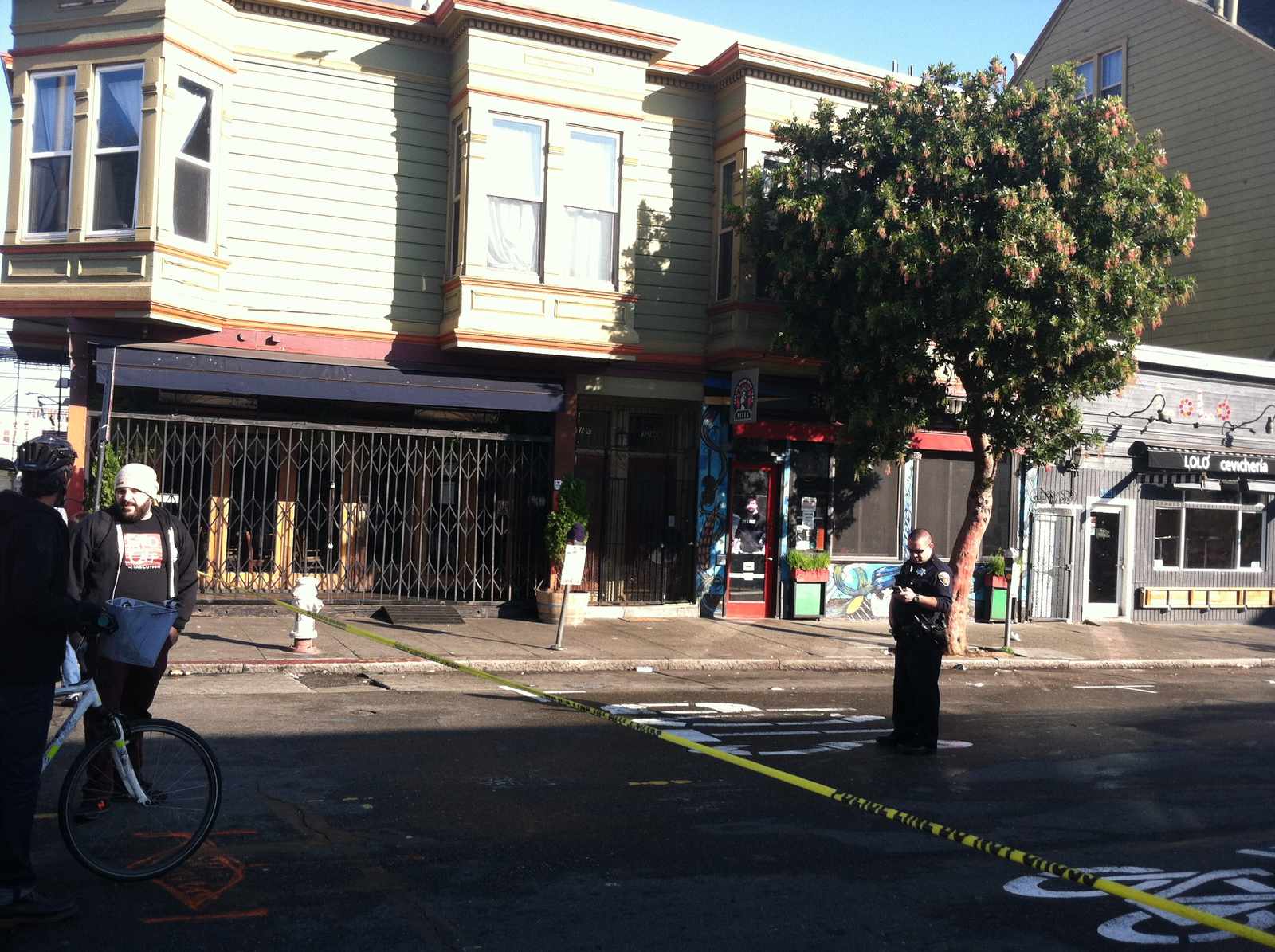 As of now, the future is uncertain for both the residents and businesses displaced.