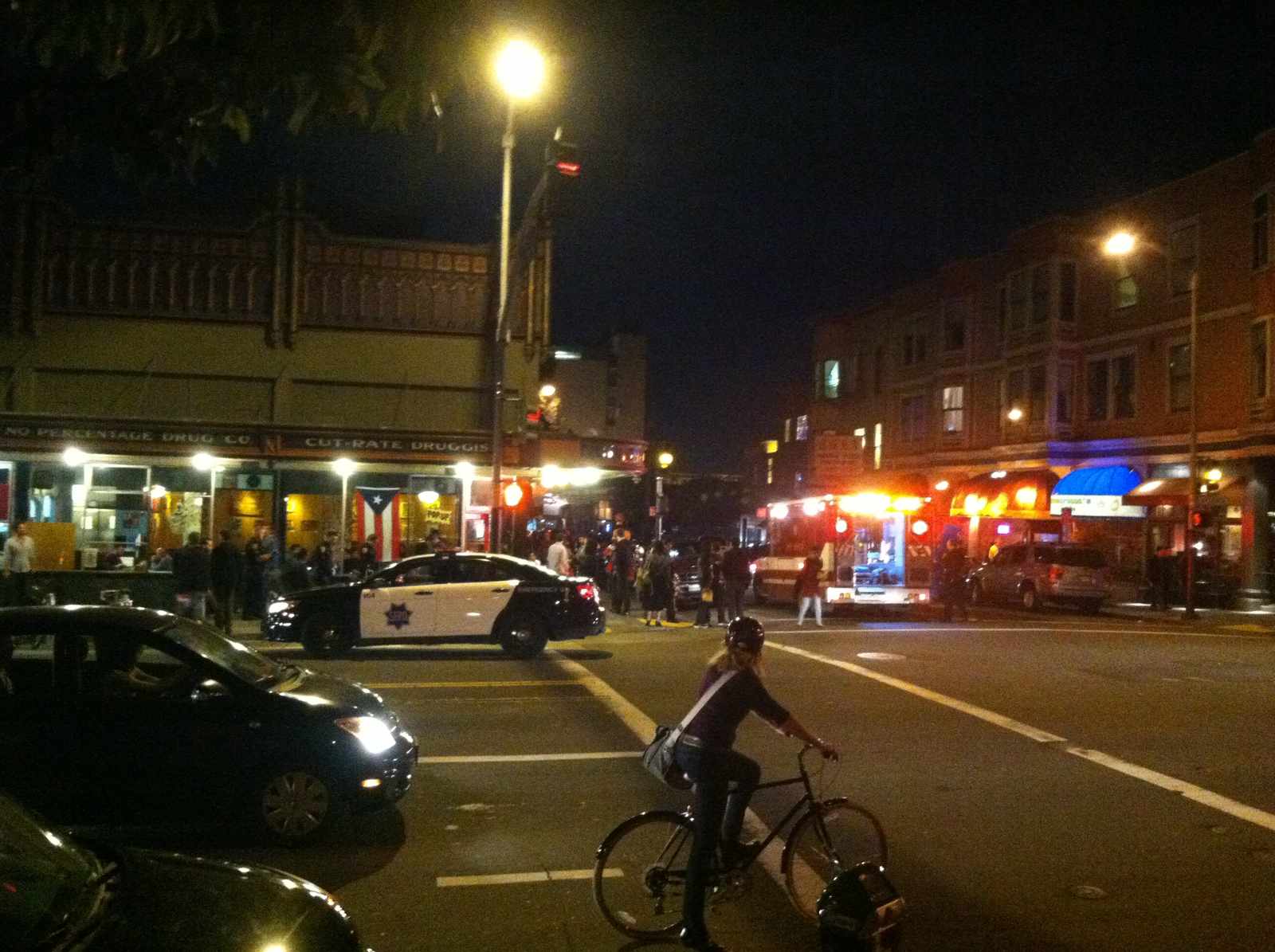 Last night at around 9:00 PM, the police received reports of a naked man chasing a woman around Valencia.
SFPD Mission units responding to the area of Valencia & 21st. Report of a naked male chasing a female.

— Scanner Says… (@ScannerSays) December 7, 2014
The man, clothed only in sunglasses, finally ended his reign of naked terror outside of Boogaloos on 22nd and Valencia. Bare ass on the sidewalk, and head resting against the glass, the sartorially challenged dude was essentially ignored by everyone trying to get their pop-up dinner on inside the restaurant. 
Surrounded by the police, who were clearly waiting for the EMT's to arrive, it seemed obvious to that this bro was high out of his mind. This suspicion was confirmed when the otherwise entirely silent fellow yelled, at the top of his lungs, "my name is GLADIATOR!"