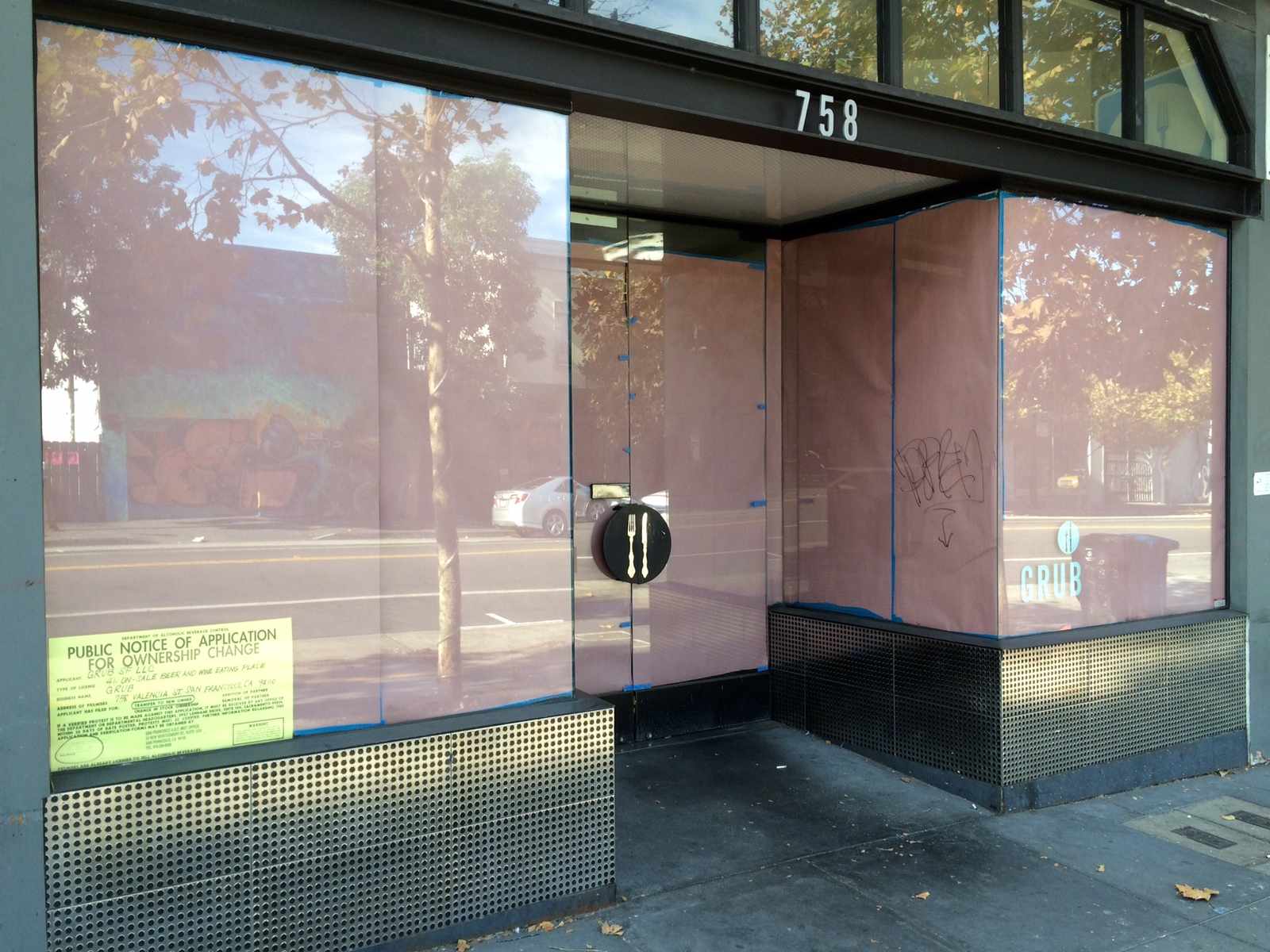 When Grub first opened in 2010 after years of construction, I gave it a shot. The mac-n-cheese was pretty good! But I got the bill and soon realized my money was better spent elsewhere.
Seems everyone else came to the same conclusion. Grub was popular for a year (maybe) after they opened. But even the puffy jacket nightmare that has descended upon Valencia in recent years hasn't been enough to keep their seats filled.
Now Grub's owners seem to be going for a Hail Mary to save the struggling restaurant. A liquor license notice on the door says that the business has been sold (but they're keeping the quasi-hipster ironic name), and they've covered the windows for some remodeling (but no construction permits are on file, according to the city Assessor's permit database). Grub has even deleted their OpenTable listing.
These aren't good signs. If you're one of the few fans of the place, looks like you should get some meals in fast when (if?) they ever reopen.