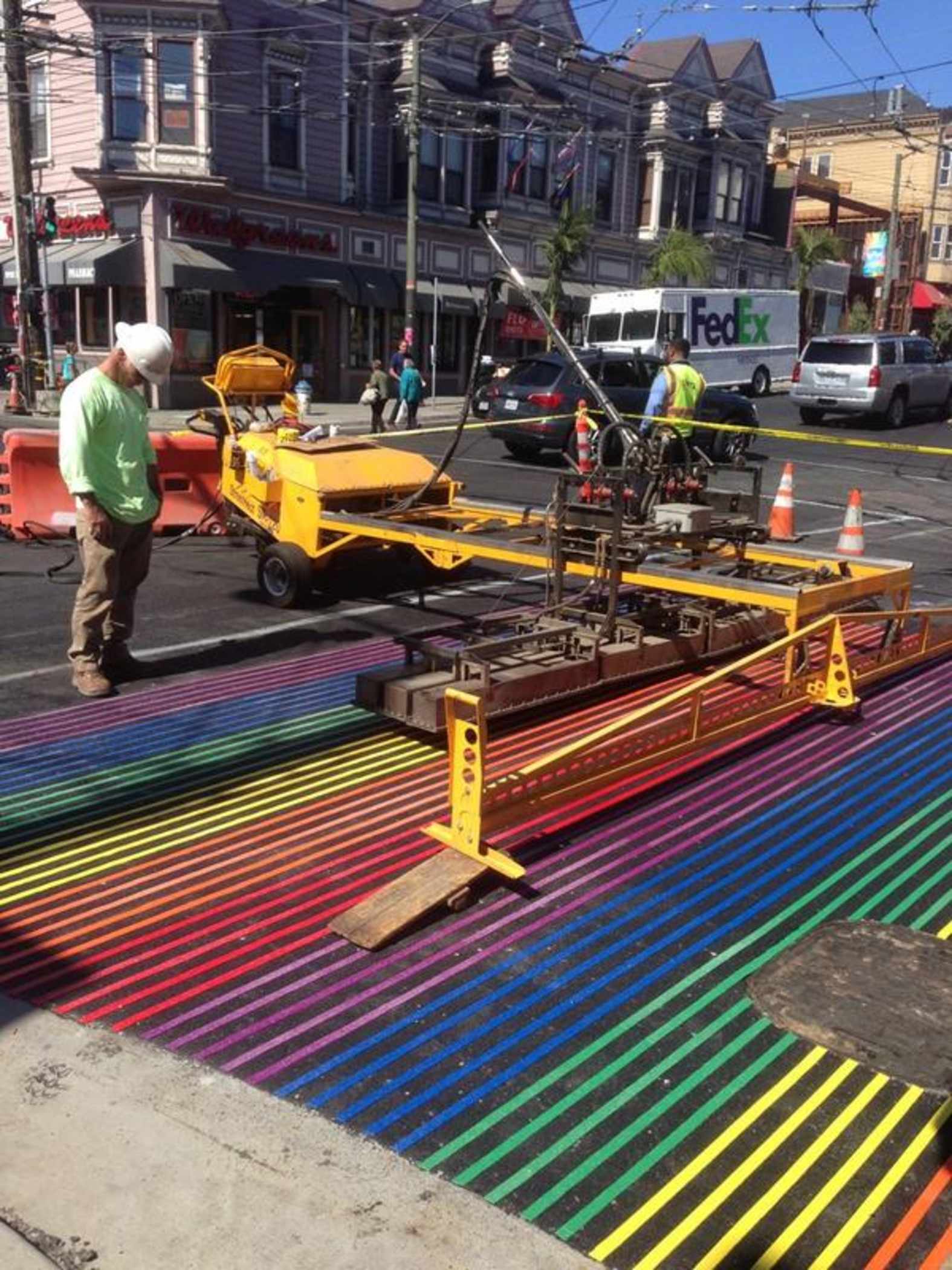 San Francisco has been planning to add rainbow crosswalks to the streets of the Castro since March. And as the above picture clearly demonstrates, that day has finally come.
The LA Times reported at the time of the plan's announcement:
Multicolored crosswalks at the intersection of Castro and 18th streets will be added as part of a larger streetscape improvement project for the area, said Andrea Aiello, executive director of the Castro/Upper Market Community Benefits District.

The crosswalk design, Aiello said, "emanated from the community," and "there's a feeling it represents the LGBT community and the important role it has played in this neighborhood." […]

The rainbow crosswalks in the Castro are being added as part of the larger Castro Streetscape project, a collaboration between city and private entities, said Rachel Gordon, spokeswoman for the San Francisco Department of Public Works.
While internet commentators have complained that this is a step toward turning the Castro into a "gay theme park," we're just going to go ahead and say that these look pretty cool.
[Photo: Scott Wiener]