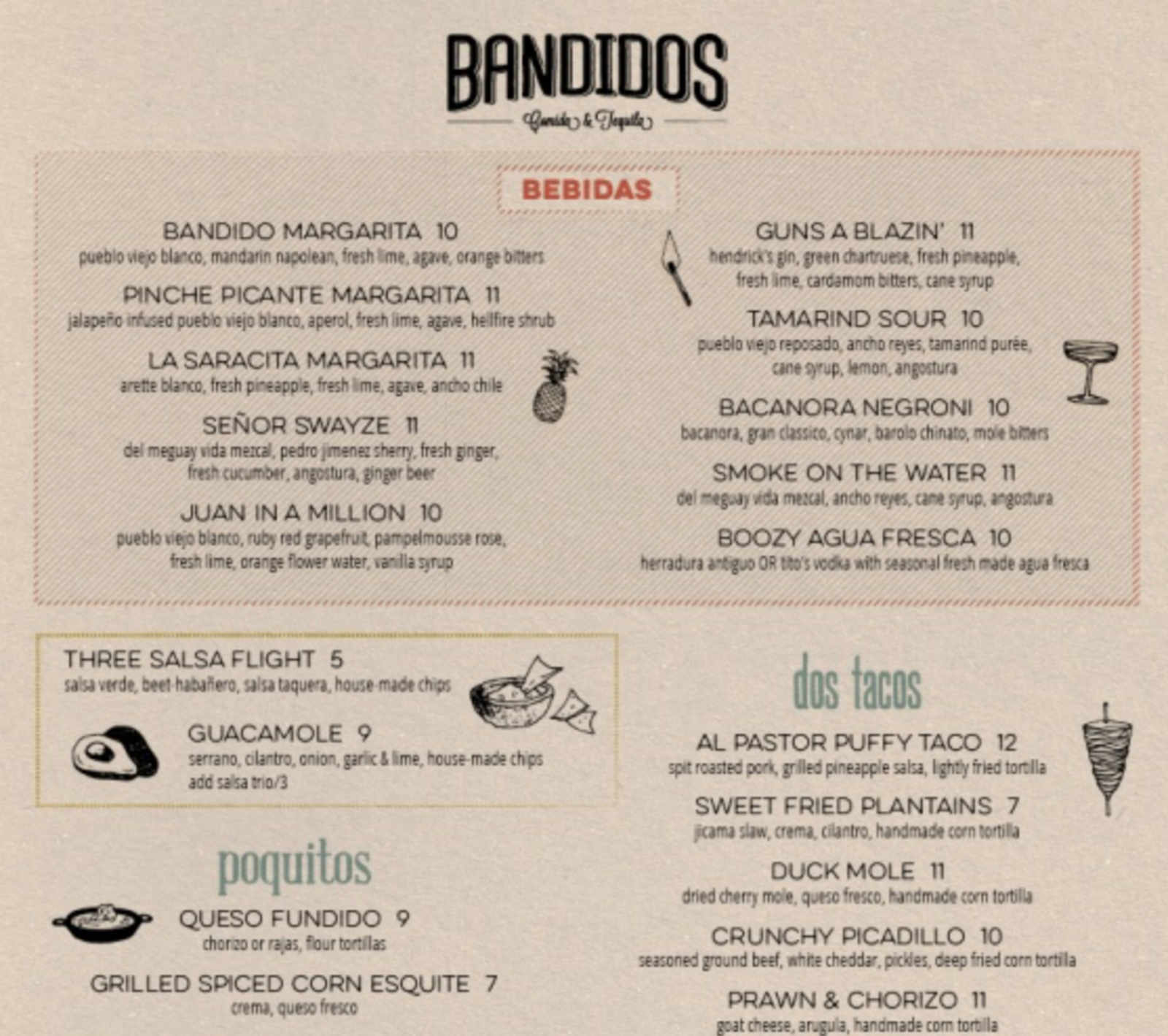 I was recently thinking there aren't enough $12 al pastor dos tacos in San Francisco. Sure, there's Tacolicious and their famously foul beer, but they only flip their tacos for four bucks.
Fortunately for San Francisco's foodie conquistadors, there is now Bandidos, a Mexican-themed restaurant that proudly trumpets their Caucasian targeting.
Inside Scoop hits us with the preview:
"I know that San Francisco has a lot of good Mexican food, and Tacolicious has taken over that scene in a way," says [consulting chef Jamie Lauren], adding that she was also inspired by the Mexican food she sees in Los Angeles.

Bandidos will make its own corn tortillas, using masa from La Palma, and tacos will dominate the menu. Beyond the tacos, there will be smaller plates like albondigas, quesadillas, and a wet, enchilada-like version of taquitos, as well as entrees like sizzling fajitas.

"I hate to call it white people Mexican food but it is. And I think the Castro needs a place like that."
I didn't know "white people Mexican food" was synonymous with "milking money from milky morons." Every taqueria worth a damn has a complimentary salsa bar that (taking a leap here) would blow away whatever mild mess salsa flight they smashed up for $5. But I suppose if we're dealing with people who think that Tacolicious has "taken over" the Mission Mexican "scene," we're already fucked.