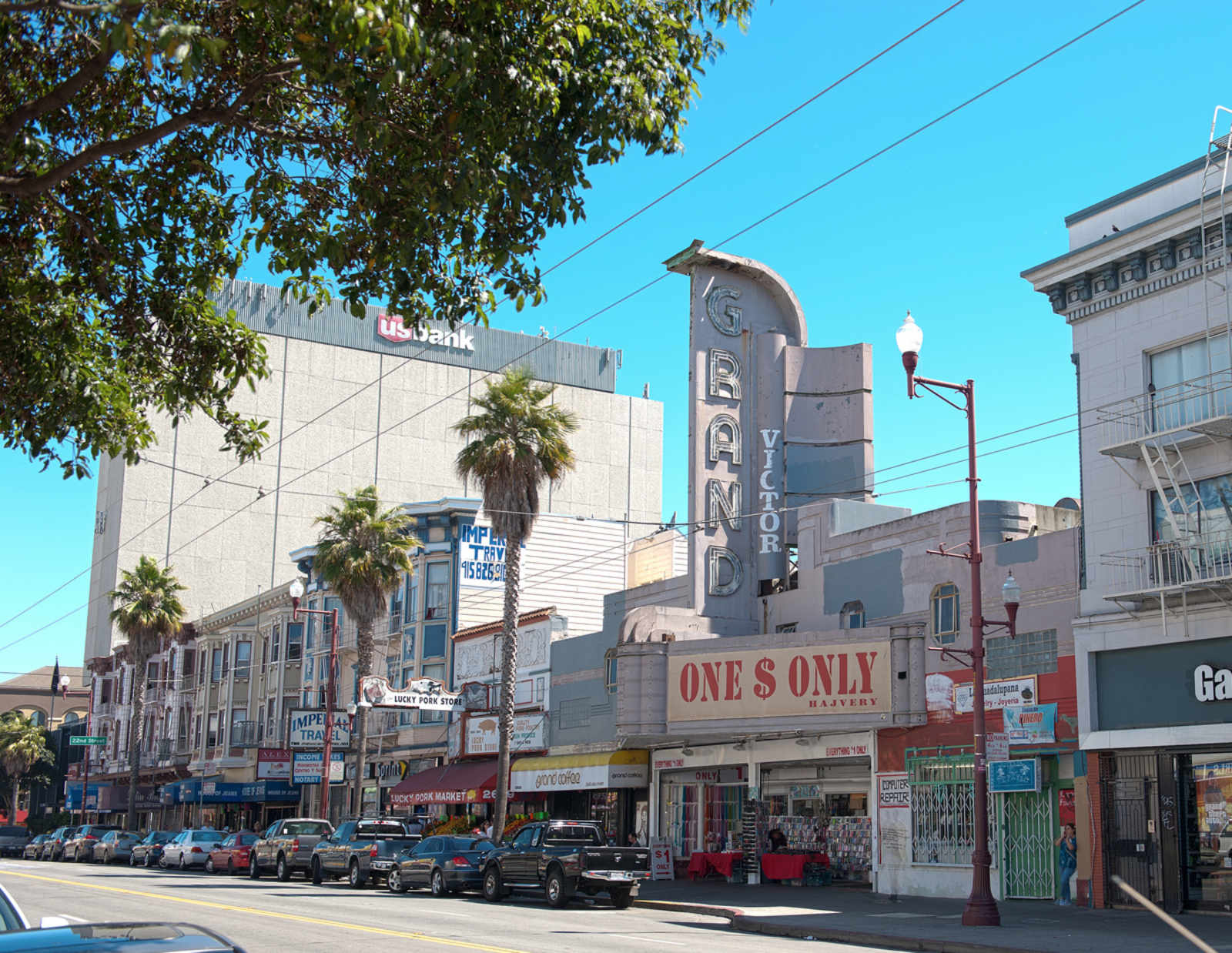 After sitting derelict following the closure of its occupying 99¢ store, Mission Street's Grand Theater has been taken over by the Gray Area Foundation for the Arts with the goal of turning the space into a media center, venue with capacity for 500 people, and training facility.  Their press release is chock-full of buzzword gobbledygook, but it sounds like a welcome addition to the neighborhood:
Taking inspiration from startup incubators and co-working spaces, Gray Area's cultural incubator will blur the lines between culture and commerce, providing a framework to amplify social impact, reach a sustainable practice, and scale up. Over the next decade, the program will be home to hundreds of civic and creative projects that have been developed and will be developed by our ongoing initiatives. […]

Members will be an eclectic group of creative practitioners representing a large variety of disciplines including: creative code, product design, interactive installation, performance, architecture, urban planning, film, data science, gaming, writing, journalism, music, and many more. Beyond developing their own projects, members will be showcasing and performing their work to a public audience in the Theater. […]

Last year, the National Endowment for the Arts awarded Gray Area $100,000 to develop an immersive theater for experimental surround cinema with Recombinant Media Labs. While the grant allowed for us to secure this historic building, we will be raising additional funds from our community and institutional partners.
They go on to mention that they locked down a 10 year lease on the space, reminding us that the "current real estate market is pricing cultural organizations out of San Francisco. This campaign brings back a historic cinema to the creative community at a critical time in the city's history."
Of course, they have a grip of work ahead of them.  The gutted theater currently looks like an abandoned office: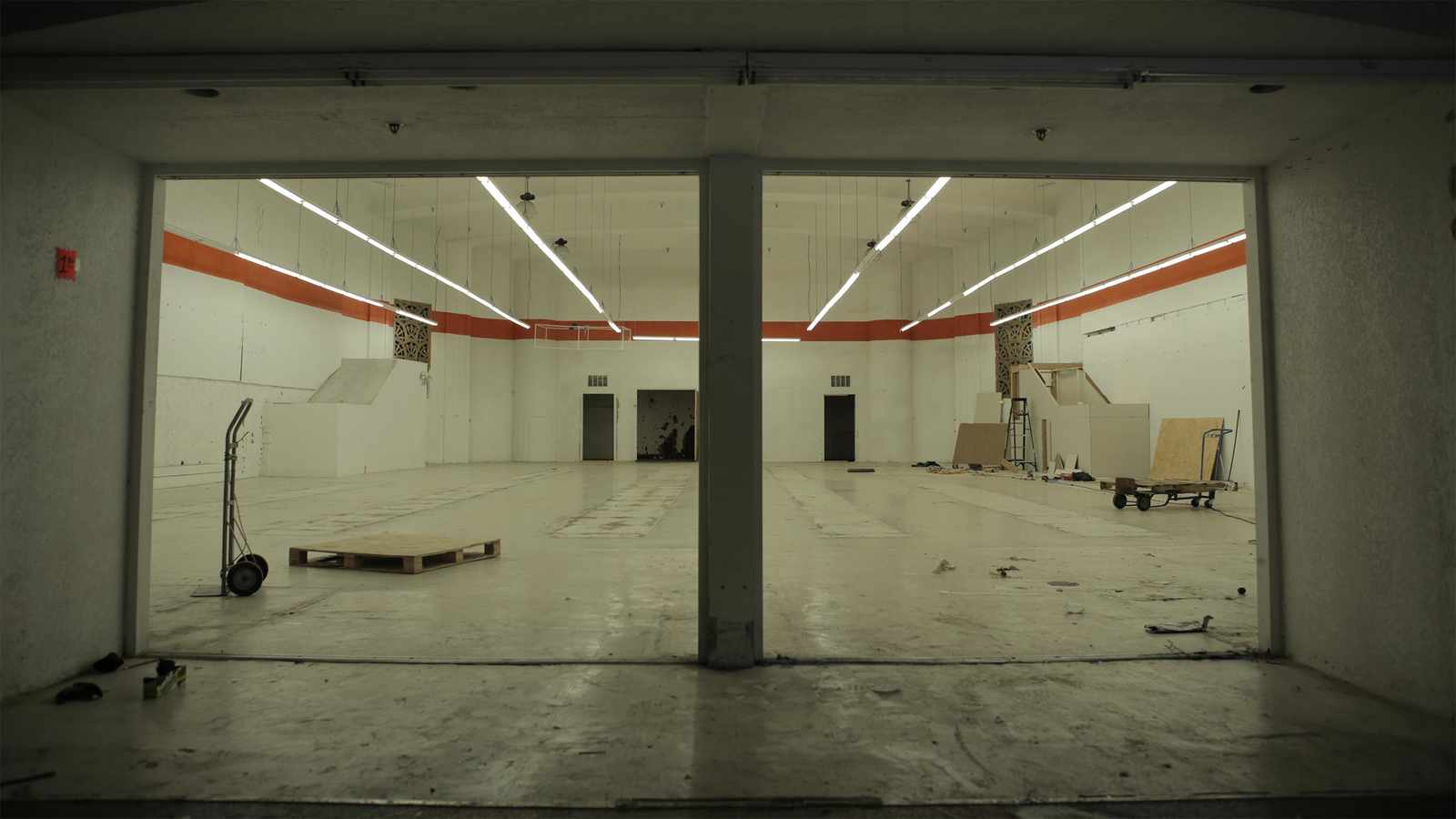 Which they plan on turning (in part) into this: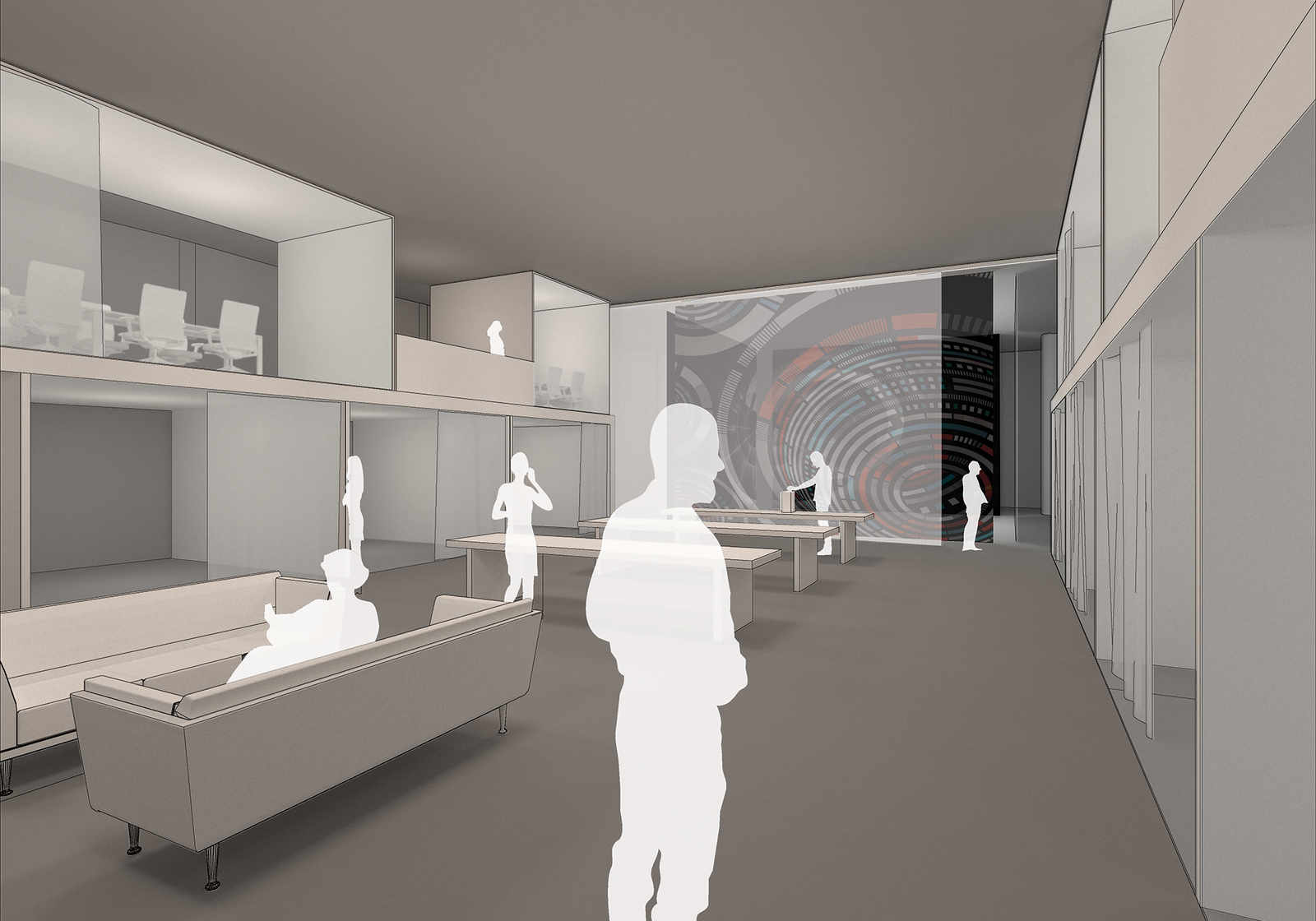 Perhaps the most promising aspect of the forthcoming 10,000 square foot space is their slate of public programming:
Gray Area's consistent, diverse programming is an interface between artist and audience. In a single month, we will produce a dozen events including artistic performances, classes, creative prototyping nights, meetups, film screenings, panel discussions, and local community meetings regarding pressing issues.
No opening date has been released, but we'll be keeping an eye out for it.
[Exterior Photo: Dave Nelson]