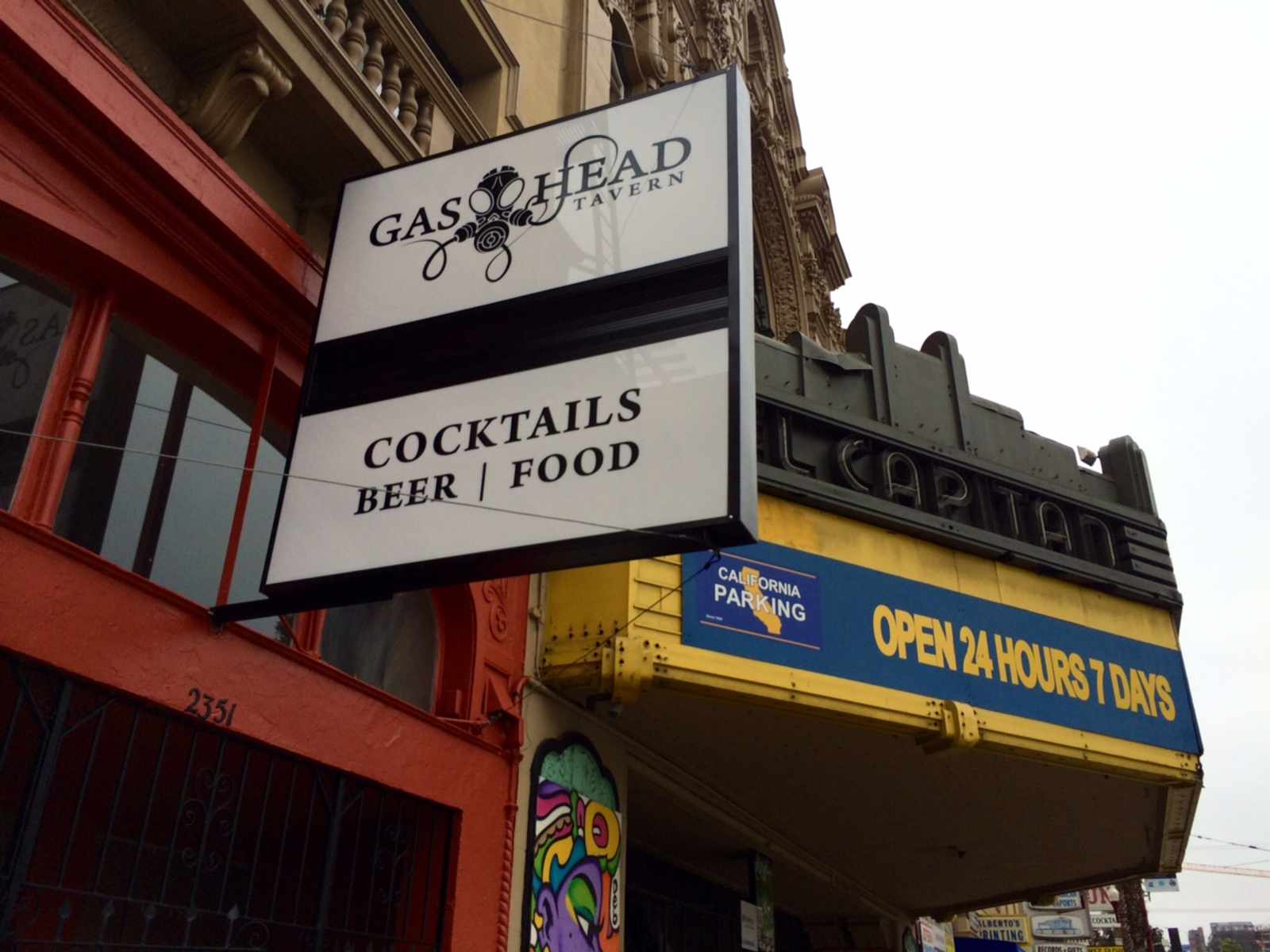 I took one look at this sign and thought it was inviting me to break bread in Walter White's blood-soaked cook lab*.  Or, even worse, it's a post-apocalyptic burner hangout.  Alas, "Gashead Tavern" seems to be neither of those things (grim signage aside).
Seemingly named after the fans of the Bristol Rovers soccer team (and not people who suck down too much nitrous on the Playa), Gashead looks to serve "British pub-style food with California flair," with a menu "designed" by Lower Haight's Greenburger's, Tablehopper reports.  What's more?
The [owners] collaborated on the revamped Murio's Trophy Room in the Upper Haight and have brought on the same design team, Haleh Cunningham and Bernadette Holmes of Thornbird Styling, to do the interior. Cunningham tells us that since it's a Spanish Colonial building and the owners are two English guys, the look will reflect nods to both… The look will be eclectic, with custom and modern lighting, and since Sargent has quite the collection of midcentury chairs, the seating will be groovy, with clean lines.
Groovy!
It's worth mentioning that there's a range of opinions on what happened to Murio's after their upscale-ish revamp—many of them unkind—and anything shouting cocktails and "modern lighting" these days is automatically suspect.  But, hey, there's no harm in reserving judgement.
From the looks of it, and based on past reports, they'll be opening on Mission between 19th and 20th in the coming weeks.
*Someone please open a meth lab-themed restaurant called "Breaking Bread."
UPDATE: The Attic closed yesterday, so it looks like Gashead will be opening any day now.