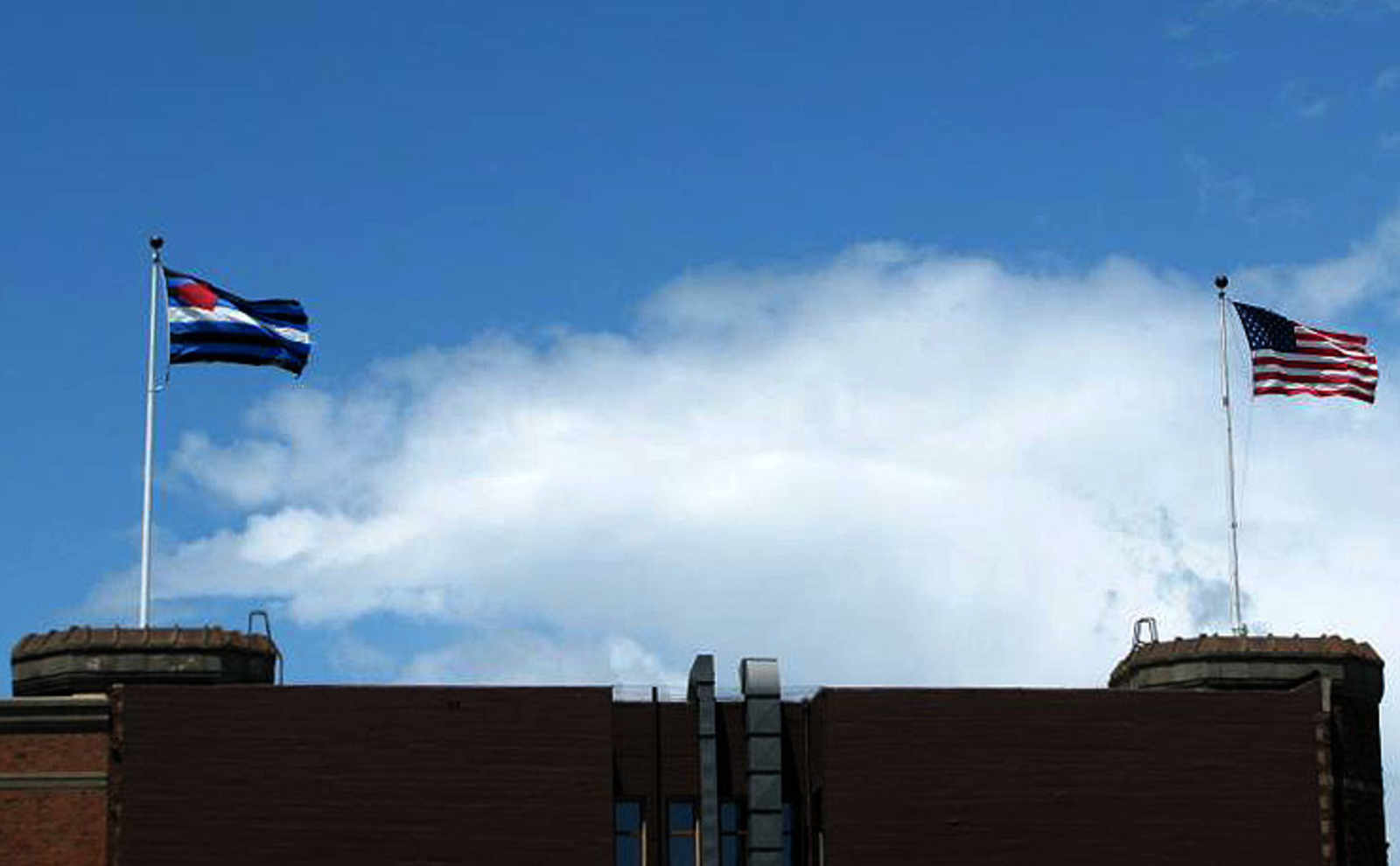 With a preliminary plan assessment now filed at San Francisco City Hall proposing a conversion of Armory Studios at 14th and Mission into office space, it seems to have become a not question of if, but when there will be no more porn in our beloved Porn Castle.
The plans include 140,000 square feet of total office space, and with office space commanding $27 a square foot in the neighborhood and up to $57 per square foot in nearby SOMA, earning $3.5 million a month year in rent doesn't seem too farfetched. Plans do not include any production facilities for Kink.com's unique brand of BDSM. So as a graduate of Columbia University's business school, Kink CEO Peter Acworth is probably facing a tough choice between the lifestyle and the business for his lifestyle business.
Business seems to have gotten more difficult for Kink, specifically, and the industry as a whole. A performer tested positive for HIV, triggering an investigation by Cal/OSHA into health and safety practices just as Measure B passed, banning barebacking in Los Angeles County productions and, maybe more importantly, signficantly increasing the costs of permits.  Production has continued to disperse from the San Fernando "Porn Valley," with many businesses relocating production to Nevada and beyond and performers not performing as often as they used to.
"Income is dramatically reduced. Fewer and fewer people pay for porn," former Fleshbot owner Lux Alptraum explained in a phone interview.  She also does business development consulting for Woodrocket, a studio that is based in Las Vegas.  "Performers are often doing more cam work. Even big names are only shooting once a month or so. There's not that much work because there's not that much revenue." While she points out that Kink is in a better position than most by serving a niche market, because it's a niche market there may not be much room for growth. "Porn is getting squeezed from all angles."
Acworth was arrested for drug possession in 2012 after the San Francisco Police Department searched the Armory Building after being tipped to a video showing gunplay in the former military building's basement shooting range. No guns turned up, but a gram of cocaine did, and Acworth took the charge for it. Far more troubling was a labor dispute later that year, when Maxine Holloway, a model who objected to a new commission-only payment plan took effect at KinkLive, was either fired or just placed on temporary leave, depending on whom you ask.
Then last year, 2013, the the AIDS Healthcare Foundation, which spearheaded the Measure B effort in LA, filed a Cal/OSHA complaint against Kink in the wake of performer Cameron Bay testing positive for HIV, which kicked off a moratorium on filming industry-wide that lasted for weeks. San Francisco is also becoming increasingly unaffordable for the video production crews who work the shoots, and Alptraum, who lives in New York, said everyone she knew in the Bay Area scene has already decamped to Oakland. "It's always been an expensive business to be in, but the payoff has been much, much less," she pointed out.
Acworth bought the building for less than $15 million, and obviously put some considerable investment into remodelling the place. As a private company, there's no public records of profit and loss on the enterprise, but it is hard to imagine clearing millions a month right now. Even accounting for overhead and vacancy, as office space Acworth could recoup his real estate investment pretty quickly (if he hasn't already) and without most of the headaches, making a commercial conversion attractive as a contingency plan at the very least. We reached out to Kink via email through channels both official and unofficial to ask about what the plan was if the studio closed, and have yet to hear back.
But let's face it, these days the rich, old men around here tend to fetishize their young boys being tied to desks founding startups so they can be whipped into a climax of productivity and later fucked financially, instead of the old fashioned way. So you might want to book your tour of the facilities now if you want a peek behind the curtain before the scene comes to a close.
Update: Acworth has responded with a statement.
[Photo: Stephen Damron]