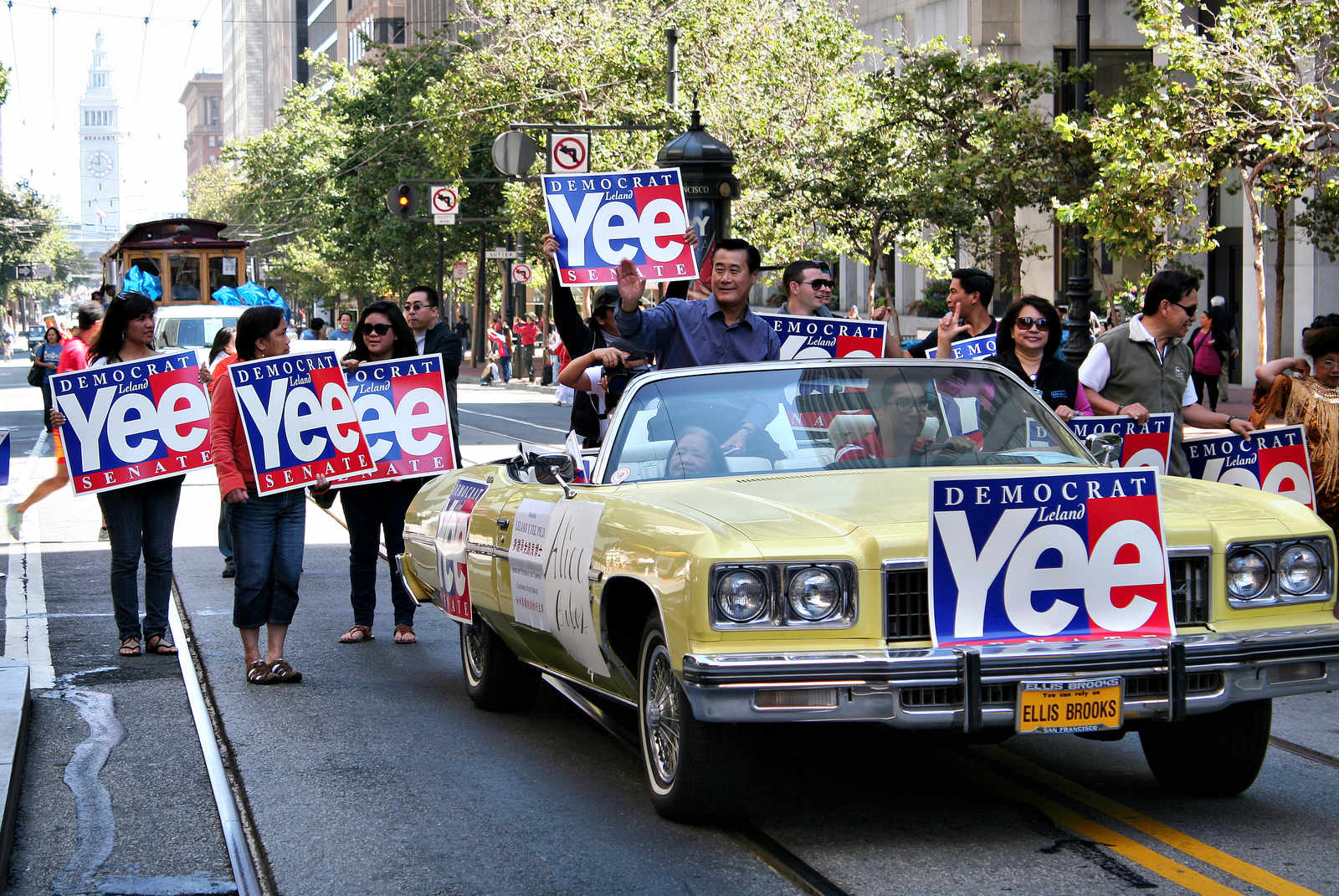 This morning, the FBI searched the office of San Francisco Democrat and State Senator Leland Yee while Yee was handcuffed and driven to the federal building as part of a corruption indictment.
Search warrants are being served across the Bay Area, including the Gee Ting Kong Free Mason clubhouse in Chinatown. Raymond "Shrimp Boy" Chow, President of the Supreme Lodge of Chinese Free Masons, has also been arrested in connection with the investigation. The infamous Chow has spent decades in prison for his role in violent, organized crime and connections to Hong Kong triads.  Of course, that didn't prevent Mayor Lee from honoring "Shrimp Boy" for "working 'in the trenches' as a Change Agent" in 2012: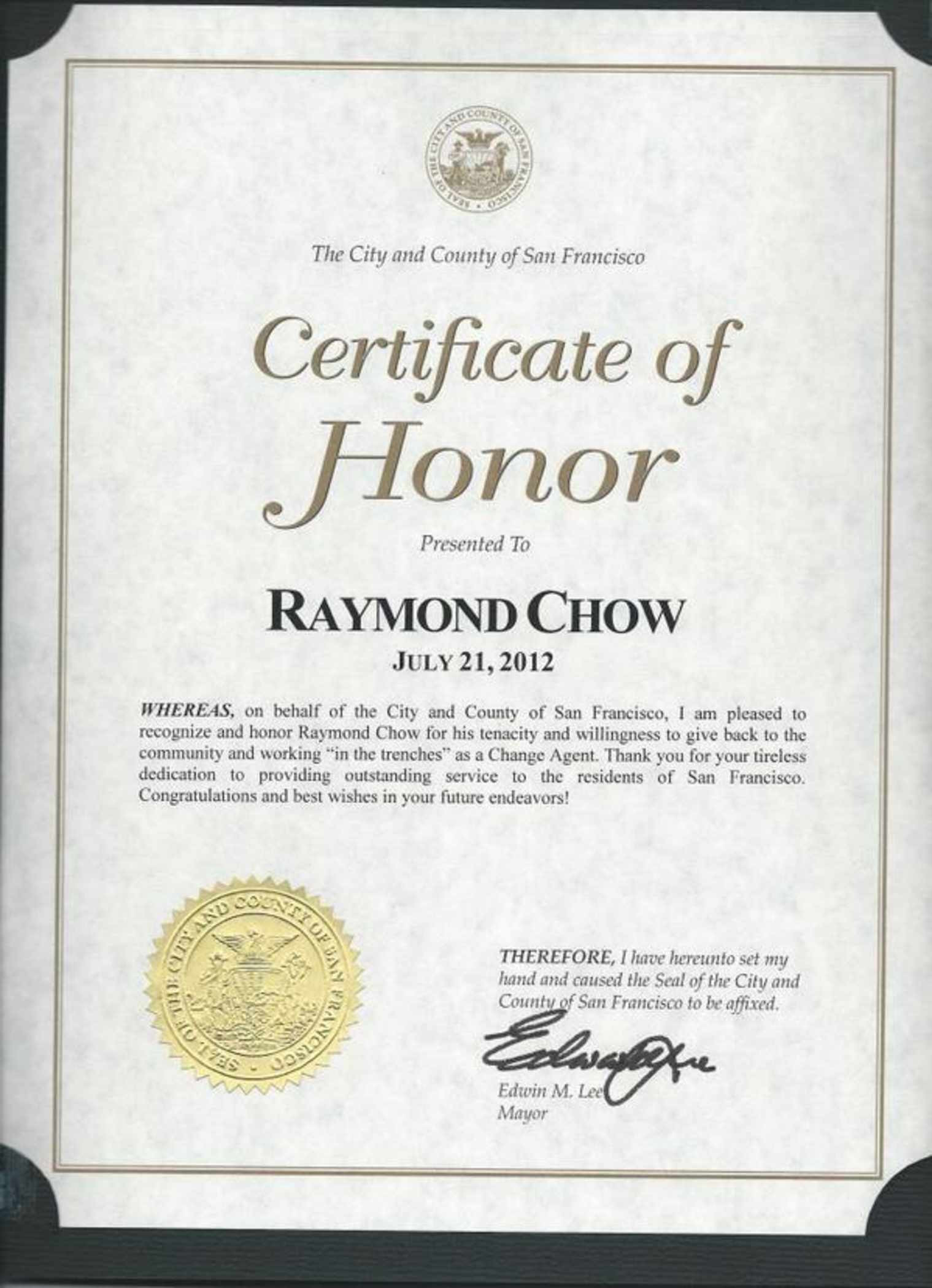 No details about the nature of the indictment have been released yet, but the Chronicle claims from "sources" that the raids "stemmed from a shooting about five years ago."
#breaking now State Sen Leland Yee arrives SF Federal Building. details as they happen on http://t.co/VIUnlXEiUh pic.twitter.com/we3Eh2WMRj

— KPIX Assignment Desk (@KPIXDesk) March 26, 2014
Former San Francisco Supervisor and Yee campaign volunteer Ed Jew has been in, then out, and now back in jail on federal and state corruption charges since being arrested in 2007, though there's no indication the cases are connected. Chow has publicly distanced himself from his criminal past since last being released from prison in 2003, while Yee continued serving in the state senate after losing the 2011 mayoral election in San Francisco to Ed Lee.
Yee himself has a history with legal troubles:
In 2000, Yee was arrested in Hawaii on suspicion of boosting an $8.09 bottle of suntan oil by putting it in the front of his shorts.

A year earlier, Lee was pulled over twice by San Francisco police officer who suspected him of cruising the Mission District in search of prostitutes. In both cases, police questioned Yee at the scene of the stops on South Van Ness Avenue and let him go on his way.
Yee is currently a candidate for California Secretary of State.
Now jaws of life on scene as SFFD continues to try and gain entry to a safe at the Freemasons temple. #LelandYee pic.twitter.com/92X5fP862j

— Kale Williams (@sfkale) March 26, 2014
Update: As the search continues this morning, the SFFD was called in to help crack a safe at the Gee Ting Kong clubhouse. Investigators are also searching the Bay Steel warehouse on Davidson Street in the Bayview according to KGO's Jenna Lane, who reports "All's quiet at Leland Yee's home in the Sunset."

[Photo: John Martinez Pavliga]