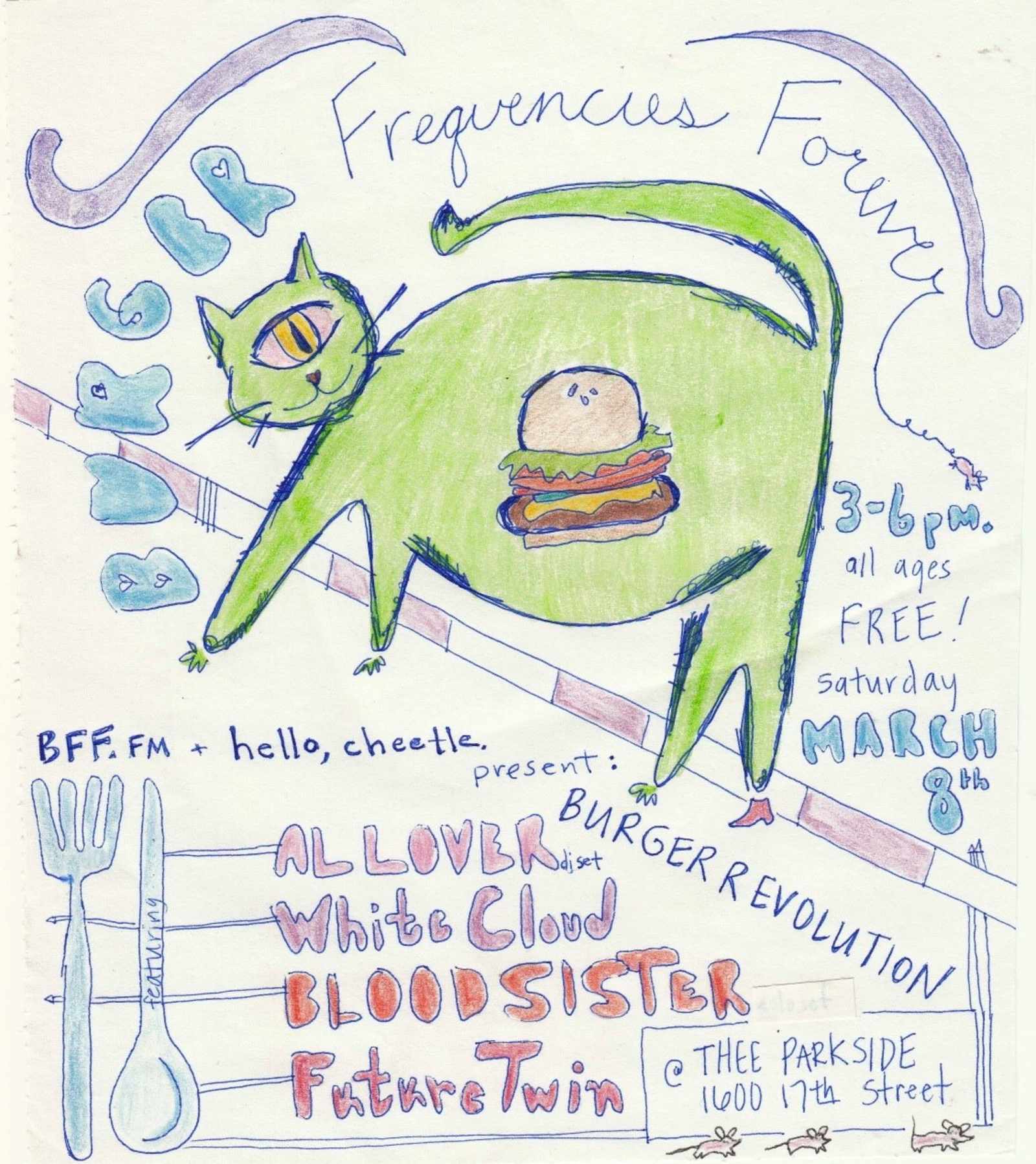 Do you need something to do this Saturday afternoon?  Of course you do!  With Dolores Park poised to be chopped up any day now, and bona fide summer temperatures forecasted for this weekend, you'd be wise to get sweaty at Thee Parkside.
From 3-6pm, BFF.fm will be co-presenting Burger Frequencies Forever, an afternoon show with Burger Records, featuring worthy rock groups like White Cloud:
and Future Twin:
We should also mention it's free.  Also, you can buy burgers from the grill (if you're into that sort of thing).